Leica M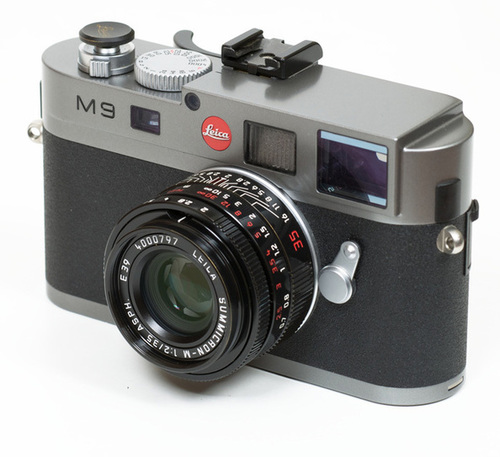 35 mm is likely the most common focal length among Leica M shooters and, to many, the focal length of choice if they had to get along with only a single lens. Leica currently offers three 35mm lenses to choose from, with the Summilux 35/1.4 marking the premium end and offering the fastest speed, while the Summarit 35/2.5 on the other end comes in a very small package. In between sits the Summicron 35/2 ASPH, probably the most popular Leica 35mm prime, if not the most popular Leica lens of all. It combines the best of both of its sister lenses: it's reasonably fast, but still very compact. However, as many Leica lenses, it doesn't come cheap, retailing at around 2500 EUR at the time of this review. The current edition of the lens is the first to feature aspherical elements, after a history of 4 models without aspherical lens, dating back to 1958 (often referred to as Type I to Type IV, the current ASPH model being Type V).
In this review we'll have a look at how the lens performs on our test camera, the Leica M9……
See on www.photozone.de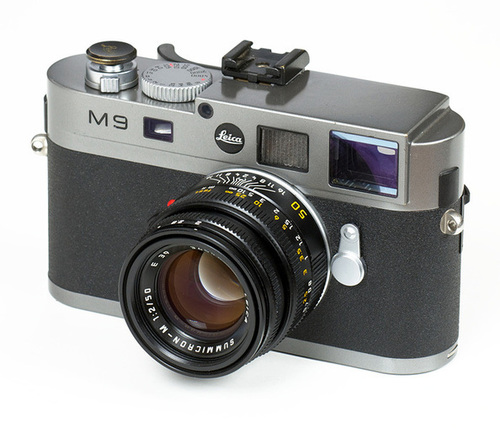 A fast normal prime is a key lens in almost any system. For Leica and the M system, this role is best played by the Summicron 50mm f/2 lens. There is a little difference compared to most other systems, though: usually a fast normal prime is also a really affordable lens. Anyone familiar with the brand already knows that there is no such lens in Leica land, at least as long as we're talking about current products. For the price of the Summicron, one could also buy ten 50mm f/1.8 SLR lenses with F or EF mount. The Summicron 50/2 as it is sold today is already the 4th generation. The first version dates back to 1959, while the current product was introduced in 1979. Since then, the lens has not changed internally, making it one of the oldest products in Leica's portfolio. However, the barrel has been redesigned in 1994, replacing the clip-on hood with an integrated one. In this review we'll have a look at how the lens performs on our test camera, the Leica M9…..
See on www.photozone.de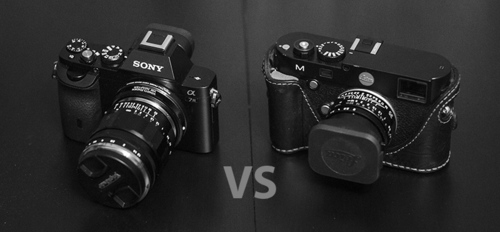 J'ai la chance de posséder un M (Type 240) ainsi que l'A7r de Sony. Ne sachant pas si j'allais conserver mon M et le SONY, j'ai décidé de faire tout une batterie de test, entre les performances en ISO, ainsi que le rendu avec différentes optiques, afin de bien comprendre les forces et les faiblesses de chacun pour m'aider dans cette décision. En effet quitter le monde du télémètre pour le tout électronique n'est pas une chose à faire à la légère. L'achat du A7r était dans l'optique d'utiliser mes optiques M sur un capteur identique (ou presque) à celui du D800E de Nikon, qui m'a bluffé niveau qualité d'image, malgré une résolution assez gigantesque. Dans ce test, je vais essayer d'être le plus précis possible afin de rester le plus objectif possible……
See on stilgar-photo.blogspot.ch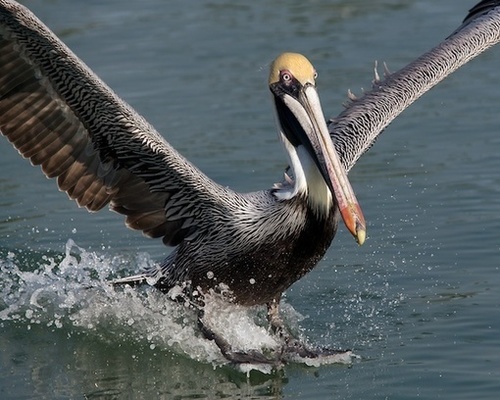 Most of you who read Photofocus regularly know I recently switched to micro four thirds cameras. I am more convinced than ever that these cameras perform as well as ANY camera in 95% of the situations where it counts. While I used to be an advocate for full frame cameras, I changed my mind when I saw the advantages of going small. So to counter all the posts that are out there advocating why you need a full frame camera, here's why I think you do not…..
See on photofocus.com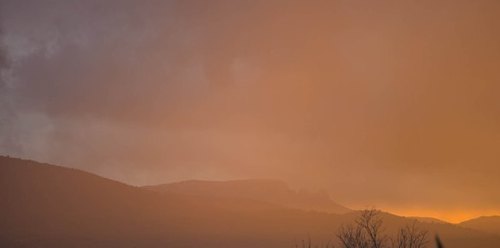 …. there is a very strong focus in lens reviews on sharpness at all apertures and focusing distances. And it is important to use sharp lenses, particularly on a sensor as fantastic as the A7r's. But image aesthetics are at least as important.There are many gems in the older M-mount lineups that I hope to explore, such as the old Summitars or the Summicron 40. These are nowhere near good enough according to modern reviewing standards but beautifully sharp where it matters and render scenes and portraits with a finess that is all but lost in the more clinical lab champs. The latter, however, offer a transparency and clarity unobtainable with the older designs. These considerations are far more important than sharpness……
See on dearsusans.wordpress.com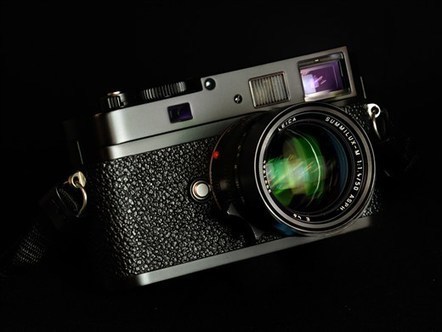 In light of the speculation surrounding the upcoming Leica press event in Berlin – expectation is high for an M10 announcement – a few of us here in dpreview's Seattle office took the opportunity to shoot briefly with the Leica M9-P and a selection of current M lenses. In this article we'll share our experiences using the Leica rangefinder system, not in the context of our normal studio tests and analyses, but out in the real world as a photographic tool.
Working with a rangefinder system
As anyone who's ever shot with a Leica M – or any rangefinder camera for that matter – can tell you, doing so is a vastly different photographic experience than shooting with an SLR. Setting manual focus via a 'focussing rectangle' located in the center of the optical viewfinder means that you'll often be using a focus-recompose technique or relying on zone focusing with the lens stopped down to a relatively narrow aperture. And unlike the 'tunnel-vision' of an SLR, a rangefinder lets you look beyond the scene, with framelines superimposed in the viewfinder…..
See on www.dpreview.com
Leica has long been a manufacturer happy to exploit niche markets – its M9 may be a fascinating camera to shoot with, but the company's adherence to the near-obsolete, manual focus rangefinder design, coupled with its distinctly exclusive pricing ensures its cameras will only ever be enjoyed by a few. However, we can't think of any of its products that combine 'fascinating' and 'niche' as well as its latest creation – the Leica M-Monochrom. As the name suggests, the Monochrom is a truly black-and-white camera, with no filter array to allow the capture of color information. Just as any discussion between former film photographers will eventually come 'round to the idea of a dedicate manual focus digital camera with the large, bright split-prism viewfinder they remember from their film-shooting days, it was almost as inevitably touch on the idea of a black-and-white digital camera. But it's not just nostalgia that makes the idea of a monochrome camera sound appealing – especially on a system famed for its (expensively achieved) high quality lenses…..
See on www.dpreview.com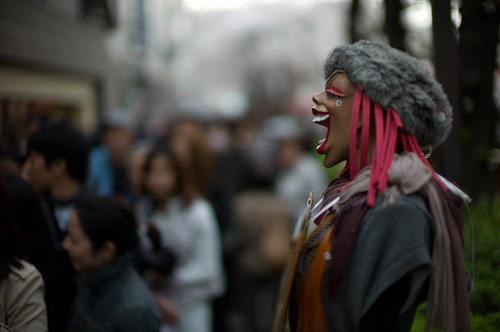 This is a users Leica M9 review. This camera completely changed the way I shoot and what I am about as a photographer. I hope you enjoy this and find this camera as fascinating as I do. Most Leica shooters I have met have an interesting story of how they became Leica shooters. The lucky ones inherited a box of Leica lens and an old Leica camera from a father, grandfather or uncle. Others were introduced through a friend and others of us by chance. I had my first encounter with Leica at a photography workshop a few years ago. I remember we were all meeting up outside one of the train stations before heading to the location together. As I placed my rather heavy Think Tank camera bag holding my Canon 5DMKII with enough lenses, filters and accessories to allow me to capture whatever photographic challenge came before me I noticed one guy standing there who was clearly out of place. He was holding a small black camera with a small lens and he had a little camera bag with a couple of extra and equally small lenses in it. I honestly thought to myself what is he doing here? This workshop is for people who are serious about photography!…..

See on shoottokyo.com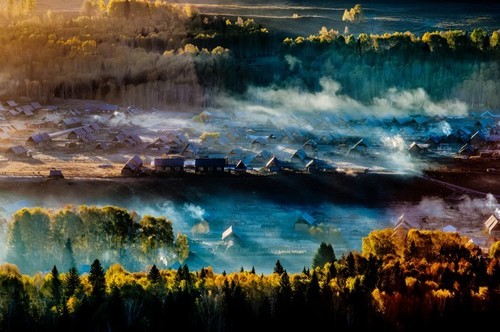 For the Han Chinese, Xinjiang used to be called the Western Frontier during the Han Dynasty. It was not until the Qing Dynasty (Manchu) renamed it as Xinjiang (the new frontier). Xinjiang has been and always will be a place where travellers is no stranger to it. One of the most famous traveller of course is Marco Polo. Xinjiang is a muslim country, the chineswe called it Hujiang, which means Muslim Frontier. Although Uyghur is the majority nationality in the region, the second biggest ethinic group is Han, then Kazahj in the third place and to my surprise the Mongols is not even in the top five. Northern Xinjiang are mostly populated by Kazakh and they are descendants of the Turkic tribes. Of course you will hear the occasional bombings and sometimes incidents happened, these are mostly concentrated in Southern Xinjiang in the Uighurs region……
See on www.stevehuffphoto.com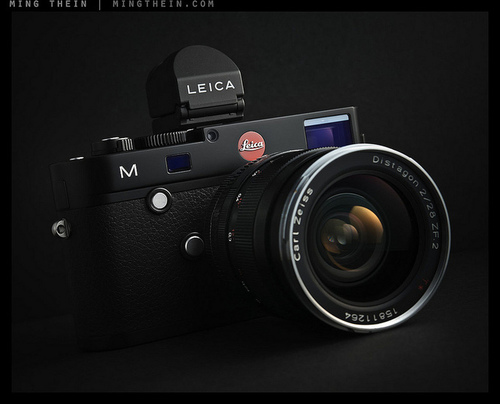 Previously in October 2012, I had a chance to handle the M Typ 240 (I'm going to call it the M 240 from hereon in) back at the Kuala Lumpur launch event, and produce a quick preview (that can be found here). At that point, the camera was a very early functioning prototype – yet the improvement over the M9 was clear. There was of course no way to get images onto a PC for review; the SD card was glued in and the grip had no USB ports. Frustratingly, things appeared pretty good on the new (and larger) rear LCD. But we all know that such small and limited-gamut monitors are not a good way to determine image quality at all; I was thus itching to get my hands on a camera, or at very least, some good files to play around with. I'm not really a fan of long waits to availability – whilst it's nice to know what's in the works, I'd rather not have to wait six or more months before I can actually buy one. By then, the world might just have moved on….
See on blog.mingthein.com