Autofocus
The day after I received my review copy of the Fuji X-Pro2 I was off to photograph one of Vancouver's best local bands at a country cabaret.  The combination of low light, changing light, and moving subjects always presents a great challenge to photographers, and I knew this would be a perfect opportunity to test the  autofocus and high ISO performance of this new camera….
Summery:
I am very pleased with these images, and with the performance of the X-Pro2 in a difficult lighting situation.  I've known some of the members of this band for a long time, so I had carte blanche to shoot from anywhere:  The dance floor, behind the stage, above the stage, on the stage, etc. The camera performed beautifully throughout the night, and I was free to focus on creating images without worrying about the technical side of photography.  It felt great…….
Source: ianmacdonaldphotography.com
Right after the question of 'what X should I buy?' comes 'how do you manually focus your lenses?' in popularity. Unfortunately, it's not possible to dismiss everything under the sufficiency banner; contrary to the trends in image quality, we've gone the opposite direction away from sufficiency. There used to be a time when viewfinders were actually very good for acquiring focus manually; there was no choice because there was simply no other way to focus, either. That required a few things: firstly, a focusing screen with adequate coarseness (sometimes also referred to as 'snap'); the same distance between flange and focusing screen and flange and imaging plane; adequate magnification, and fast lenses – to compensate for the coarseness of the focusing screen making it somewhat dark. Looking through the viewfinder of an F2 or a Hasselblad is a revelation compared to the drinking straws of modern finders. It seems we barely have the latter these days. So what can we do? ……
Source: blog.mingthein.com

---
Fuji X-T1 Graphite Silver
Do you love my work and want to support me? If you're planning on buying camera gear, you can check out above-noted links. Prices remain the same for you, but a small percentage of your purchase value is valued back to me. Thank you!
---
Fuji's new Autofocus System is sure to be a big hit with X-T10 owners, and sooner or later, X-T1 owners and even X-E2 users. The next obvious question in my mind is, what about the X100T? What I've heard so far is that nothing has been announced or even talked about yet, but it "probably will come." The reason comes down to how Fujifilm operates. Each camera moniker (X-E, X-T, X-Pro, X100, etc.) has its own team, so the feature set of the X-T10 and X-T1's firmware are done by the same team, whereas the X-E2's firmware update would be implemented by another. Originally I thought the optical viewfinder might be the reason for the delay, but apparently that's not the case. There does seem to be some technical limitations to the OVF,1 however multi-point AF, Zone, Tracking/Wide are not among them. If Zone and Tracking/Wide are going to be added to the X100T though, the number of selectable AF areas should also be increased. Currently, only a 5 × 5 grid is selectable for autofocus in the optical viewfinder as compared to the EVF/LCD, both of which offer a 7 × 7 grid of AF points. In both cases, the central 3 × 3 grid of AF areas are Phase Detect enabled…….
Source: www.fujivsfuji.com

---
Fuji X100T
Do you love my work and want to support me? If you're planning on buying camera gear, you can check out above-noted links. Prices remain the same for you, but a small percentage of your purchase value is valued back to me. Thank you!
---
….When using AF to select the point of focus it is critical when using the fast aperture lenses such as the 35mm f1.4 and 56mm f1.2 that the focus point is checked to make sure the focus is spot on. By keeping the shutter release half pressed you can use manual focus to fine tune before fully pressing the release to take the shot. Using the Electronic View Finder (EVF) and Focus Peaking you can easily see where the focus needs to be adjusted if necessary. Now on the X-T1 the camera will 'Focus Zoom' where the viewfinder automatically zooms in on the focus area so you can really see the focus point when using a very wide aperture. The X-Pro1 doesn't have this 'Focus Zoom' function and this has its plus and minus points. I will explain. When I use AF I sometimes point the AF point at the part of the image I want to the focus to be on, half press the shutter release to lock the focus and then recompose in the viewfinder. Now with the X-Pro1 this is still possible because you can see the whole image in the viewfinder. However on the X-T1 when the shutter is half pressed the Focus Zoom operates and you can't see the whole picture, so my normal method of working is no longer permissible when using the AF+MF mode…….
Source: macleancomms.blogspot.de

---
Fuji X-Pro1
Do you love my work and want to support me? If you're planning on buying camera gear, you can check out above-noted links. Prices remain the same for you, but a small percentage of your purchase value is valued back to me. Thank you!
---
During continuous high-speed shooting, the X-T1 can not only track the subject in focus, it can also adjust exposure as long as its central phase detection pixels are kept on the subject. For a subject moving toward the camera at slow-to-medium speed, this works extremely well. But with a subject moving across the frame or approaching very quickly, the live view can't refresh fast enough between captures, making it difficult to keep the subject in the frame. Unless you're trying to shoot a fast-action sporting event, as I was, you'll probably never notice this. Strangely, the one place where you notice a serious time delay is when you wake the camera from sleep; you have to press and hold the release button partway down for a second or more, which takes some getting used to. Or, since it's ready to shoot almost instantly when you turn it on, you can turn the camera off between captures. There are lots of neat tricks in the camera, so many and some so different from digital SLR options that you'll need to spend time with the manual discovering the best set of options for your work. For example, the default setting displays the image you've just taken in the ELV, which I found disconcerting when I was shooting studio portraits. There are options for displaying the image continuously, for 1.5 or 0.5 seconds, or no display at all after shooting…..
Source: news360.com

---
Fuji X-T1
Do you love my work and want to support me? If you're planning on buying camera gear, you can check out above-noted links. Prices remain the same for you, but a small percentage of your purchase value is valued back to me. Thank you!
---
It seems like every 13 minutes, another mirrorless camera is announced that promises the 'World's Fastest Autofocus'. We decided to cut through all the hype and pit the fastest mirrorless cameras against each other, and we threw in a Nikon D4S, just to make it interesting. To really put these cameras through a stress test we went to Wildrose Motocross Park with a Fuji X-T1, Sony A6000, Olympus OMD E-M1 and Panasonic GH4!
Special thanks to the Wildrose Motocross Association
See on www.youtube.com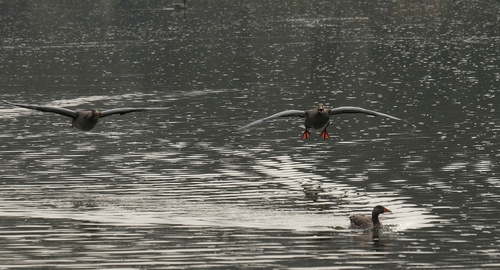 Given the number of questions asked about the speed of focus and frame rate of the new Fuji Xt1, yesterday I had an ideal opportunity to try this, and find out for myself how the camera coped with fast moving action or in this case wildlife. The settings I used were Capture rate set to CH/Auto ISO/ AF set to release priority/ Focus mode set to AFC/Face detect off/High performance off. Fortunately for me I chose a place where flying bird action is pretty constant throughout the day. A pair of Greylag geese spotted some feeding going on and flew across the lake for a look. Using the 55-200 zoom I aquired focus and hit the shutter, I shot 10 frames in total and only the last 2 frames showed oof, due to losing focus as the birds dropped into the water. Pretty amazed at this set, given the 55-200 is not the easiest lens to work with. The tracking works a treat. It was fortunate I guess  that the 2 birds stayed at a similar distance to each other. Hope you find some interest in this wee test…..
See on www.thebigpicturegallery.com

I was really interested in the face detection capabilities of the X-T1 because, if properly executed, this could be a game changer.  As I reported here, the single shot autofocus works great, but with the caveat that changing the autofocus points is a pain.  If face-detection worked well, that would enable me to shoot portraits without having to recompose or change focus points at all. Sweet! So here is my first test. I took a doll and positioned it directly facing the camera.  I shot using the Fuji X 35mm f1.4 lens @ f1.4.  I needed a shallow depth of field to test the accuracy of the focus. I took 9 shots, positioning the doll's face on each of the 9 sections of the viewfinder grid……
See on f8blog.tumblr.com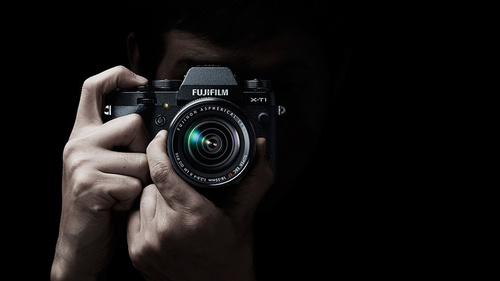 As strange as it may sound, one of the big reasons I fell in love with the X-T1 is its face detection capabilities, it's so bloody accurate (for the majority of times). And what I mean by "accurate" is that when the camera actually focuses on my subject, it places the line of precise focusing right on the nearest eyeball! With the XF 23mm f/1.4 wide open, and when it focuses, its spot on! Of course there is my small print: "majority of times" that also needs to be explained. I may shoot 30-40 shots of a kid playing in a matter of a minute or two, and I may have only 4-5 shots that are out of focus – that's a great success rate. This doesn't mean you will get the same results, what it means is that the camera and lens combo ARE capable of such results depending on various factors such as lighting conditions and the photographers experience. With the XF 18-55mm I get faster acquisition, similar accuracy (helped by the larger DOF) and slightly more misses…….
See on nikonglass.blogspot.gr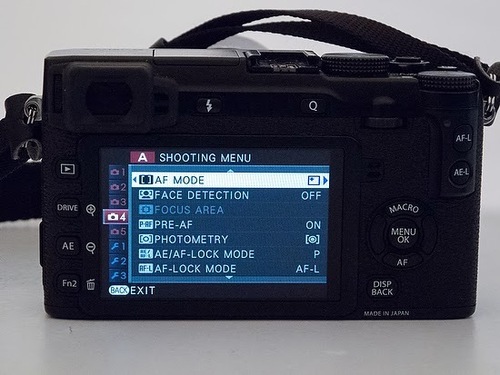 There is a learning curve with every new camera I get. Changing to another brand increases the learning curve a great deal. Auto Focus with the Fuji X-E2 has been a challenge for me due to the learning how the camera works the best. This was true with me learning all the settings for my Nikon D4. When shooting sports I used a totally different AF settings than for normal photojournalistic shooting that I normally am doing with storytelling style I use. This is what I am finding to work best for me for now for photojournalism style of shooting. First go to the shooting menu and go to the [camera 4] part of the menu. The top 4 menu items in that submenu all deal with AF……
See on blog.stanleyleary.com