Reviews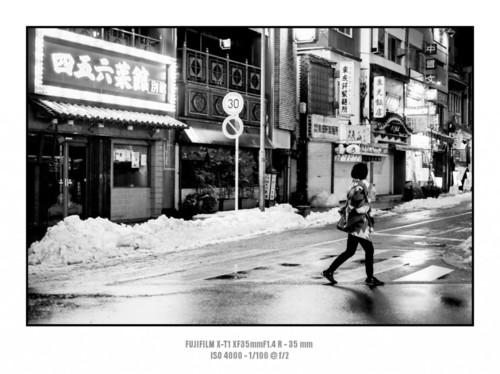 CONCLUSION
Until a couple of weeks ago, I considered the X-E2 to be the best Fujifilm camera. However I still used my X-Pro1 as my main camera, simply because it's still a great camera, it sits better in my hands and (although I wish I wouldn't have to take it into account) it gives a better impression towards professional clients. But after only an hour with the X-T1, I knew it would become my new main camera. It's faster, weather sealed, has more features, and fits my hands perfectly. I will be buying the optional battery grip as soon as it's available in Belgium. I will be using the camera mostly without the grip to have a small and light camera that allows to shoot reportage photography without attracting attention and to create an intimate atmosphere during portrait shoots. When shooting in the studio or with bigger lenses, the grip will come in handy. And it might be good to pimp up the camera with the grip when shooting for new corporate clients who were expecting someone with a DSLR
I still prefer the rangefinder-style bodies over the SLR-shape but until the successor of the X-Pro1 becomes a reality (I suspect in 2015), the X-T1 is in my opinion the best X-camera……

See on bertstephani.com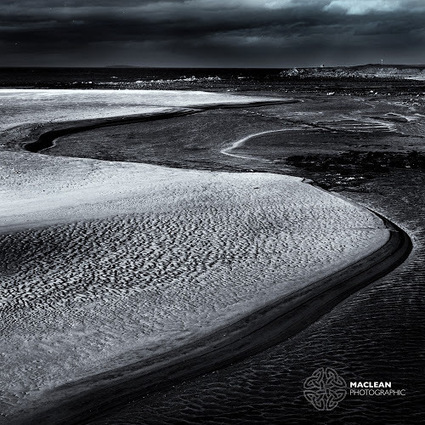 Last November I had the opportunity to test the Fujinon XF 55-200mm f3.5-4.8 telephoto zoom (see blog
HERE
) and despite some misgivings beforehand, primarily about the variable aperture and larger lens profile when compared to the four prime lenses I had, I ended up loving this lens for its pulling power, image quality and optical stabilisation system. I didn't want to give it back at the end of the three days in Bahrain. Fast forward to February 2014 and I now have one of these lenses in my camera bag and for the past three weeks I been giving the Fujinon XF 55-200mm a thorough test, taking it on walks around the local area in Dunbar and also to Paris on my regular business trips to the French capital. The 55-200mm zoom is currently the longest lens in the XF range of Fujinon lenses (equivalent to a 84mm-305mm in full frame terms), though there is a 50-230mm f4.5/f6.7 XC spec lens available which is cheaper than, and not as well built as, the XF range of prosumer lenses. Fujifilm have announced two new long zooms on their XF lens roadmap for 2014/2015. A fast f2.8 constant aperture 50mm-140mm and into 2015 a extra long super telephoto rumoured to be a 100-400mm. However at the moment the 55-200 is the longest XF lens available to buy at around £549………



See on macleancomms.blogspot.de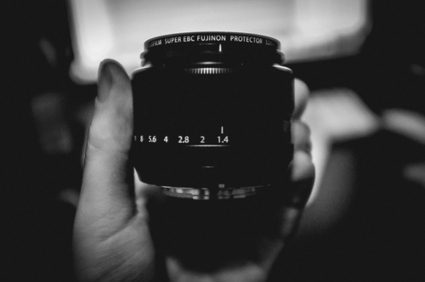 I'm just going to focus on the lens for this review, so the same goes if you have this on a XPro 1, XE1, XM1 or any other X camera, either way this lens is awesome, just incredible. As with the other reviews I'm gonna go mostly images on this one with a brief bit about why you should get this lens and just how awesome it is. It is sharp, damn sharp even at 1.4 and for the price it is a steal, sure its more expensive than your standard 50mm prime but its in whole other league, this is what you need if you have an X series system, if you gave me one camera and one lens to shoot a whole wedding I would do it on this, well I have done it on this albeit as a second shooting but I would be more than comfortable rocking this and only this for any wedding…..
Sharpness:
Peoples main love of this lens comes from its outstanding sharpness, I'm not going to make tests and charts, but show two examples of just how good it is, even wide open, which is how I shoot this lens most of the time. You can click the images to get a full screen view, with the crop the images start to soften up and grain becomes a bit more noticeable, but it really doesn't matter, you shouldn't have to crop this aggressively anyways, but if you ever need to the option is there. I do like a nice sharp lens, for me an images that are as crisp as the ones this lens produces are the kind that I want to create for my clients……
Cameras featuring WIFI connectivity are a relatively new phenomenon. The X-M1 was the first camera I used that offered a wifi connection to a mobile device such as iOS or Android phone. The Fujifilm mobile app enables the user to use the GPS feature on their phone to add geo-location data to images via wifi. This is quite a useful feature and I have been using it ever since the Freedom Through Photography project. See my review of the X-M1 for more information. Fujifilm have taken the wifi feature a step further with their latest app "Fujifilm Camera remote" for both iOS and Android. Although I have the other Fujifilm mobile apps (Fujifilm Photo Receiver etc) installed the new Camera Remote App is my personal favourite. The image below shows the X-T1 on a tripod with what the camera is seeing displayed remotely on my phone…….

See on www.flixelpix.com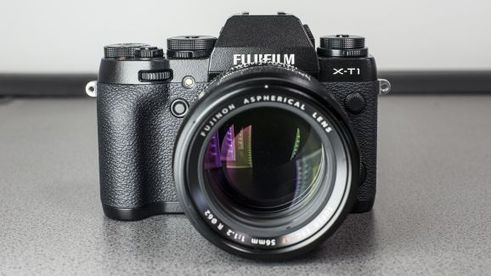 … we have been big fans of all the cameras in the X series. Fuji really has a handle on producing cameras with retro styling that produce excellent results, and just a few short years after the first in the line, the X-T1 is another wonderful addition to the line-up. Fuji is not short of fans of its style, and it's easy to see why. Using the X-T1 is quite simply a joy. It's a return to an old-fashioned way of working, but it's less fiddly than the Nikon Df, which is crafted in the same vein. It's also significantly cheaper than that camera – although of course the sensor is smaller. The XT-1 came with pretty high hopes as it features the same sensor as the X-E2, which scored very highly here (and elsewhere). Happily, we have not been disappointed by the X-E2′s image output. Pictures are bright and punchy, with beautifully saturated colours and lots of detail. There's so much to like about the X-T1 that it's tricky to find something to complain about, which is refreshing. There will be those that bemoan the lack of a second SD card slot, but Fuji says that adding an additional one would have added unwanted bulk to the camera. We're inclined to agree with that, and the availability of cheap, high capacity cards, make this less of a problem than it once was. Lack of a touch screen is something else we always find amiss, but here on the Fuji, it's not quite so lacking as on other cameras. The button and dial layout is just so intuitive. It's a slightly long-winded process to set an autofocus point, but's it not too bad……

See on www.techradar.com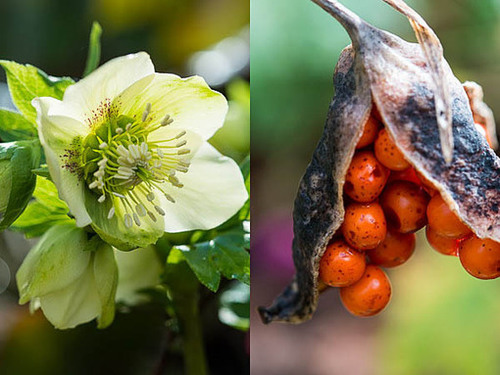 I have found what I have been looking for! I have had Canon G6, G7, G9 G10, G11 and G1x, I've had Fuji x100, Canon S90, Sony RX100, Ive had Olympus Pen EP1, I've had Coolpixs, I've had Iphone 5 (!) and I've had Holgas and Lomo… My work kit is a Canon 6d and 5d2 but I can't settle on a 'carry round camera' (snap camera, spare camera, party camera, travel camera etc etc)….until now! I LOVE the Fuji X-Pro 1. Before you say it, I know its much much more than a 'snappy' camera, its a whole system, capable of top quality results. But I love it because its small, light and easy to carry, it has a range of lenses available, and it is extremely well made…. it feels 'heavy' (in a good way!), its metal and it looks beautiful. It harks back to the Rangefinder cameras of the past, and looks (a bit) like an old Leica……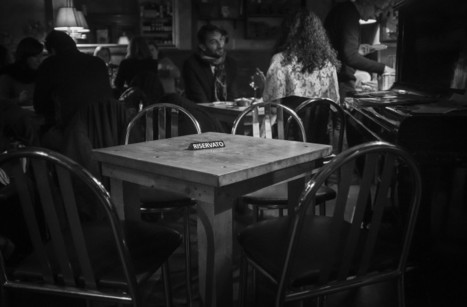 I finally had the chance to lay my hulking hands on the beautiful Fujifilm X100s, the camera over which I have been drooling night and day for the last year or so. The camera that I always wanted but couldn't absolutely afford (25 years old freelance photographer here, remember?). The camera that one of my favorite photographers of all times, Zack Arias, described as the "DSLR killer". The camera that would surprise the hell out of me, but of course I didn't know it yet. On January 9th, Fujifilm Italia agreed to be the main sponsor for my next big project, unCOMMON:Wheels , and I'll be using only Fujifilm cameras while biking from the southernmost to the northernmost point of Japan starting from March 5th. They also agreed to send me a Fuji X100s a couple of months in advance for me to get acquainted with their system and cameras. Needless to say, I felt like a kid on christmas morning: the freaking happiest I could ever be! And with this new toy in my hands, I did the only thing someone can do when they are in such a hype : take selfies in public toilets with it!…….
See more pictures on www.stevehuffphoto.com
… I tested the Helios 44m in a lot of situations, and it still produces awesome or pleasant photos. I tried using the Fuji X-E1 with 44m combo for street shoots, still life, landscape and of course, portrait shoots, and the lens produces awesome results (Do check out my blog for more of the photos produced). Some might say it will not be as good as the new Fujinon XF 56mm f/1.2 and I believe so too. The Fujinon XF 56mm f/1.2 sounds and looks like a very sexy lens (very tempting) but that will not make the Helios 44m a bad lens. In fact if you compare the price of both lenses, the Helios 44m might be a beautiful lens you would be happily using yet having the funds to purchase other available lenses or support other stuff in your life. So, sometimes it is good to look backward and make a vintage alternative. Good day ahead……
See on findingrange.com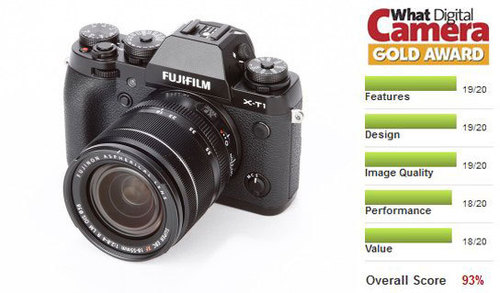 With the X-T1, Fujifilm has continued to improve upon what is already one of the most successful ranges in photography of late. The camera's X-Trans sensor once again delivers some fantastic results, recording high levels of detail throughout the ISO range and in difficult lighting conditions where you'd expect a camera of its pedigree to excel. In terms of build quality and design, the X-T1 is a camera, which impresses at first look and continues to do so when in the hand. There has been a fair amount of discussion about how the X-T1 is the camera the Nikon Df should have been – in terms of its design and more compact nature – and it's really difficult to disagree with such critics. Although you are sacrificing a little in terms of real high ISO work, on the whole the X-T1 is certainly a more appealing package, especially when you take into consideration you could buy two X-T1′s, both with the 18-55mm kit lens, for practically the same price as the Nikon Df with the 50mm with which it's sold. The X-T1 isn't entirely without flaw – it would have been nice to see Fujifilm add a touchscreen to the camera, while the option to have the camera in a silver finish would also be appealing……
See on www.whatdigitalcamera.com