Reviews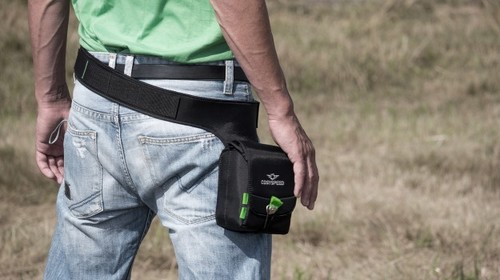 I guess you know the main problem in photography. You either don't have a camera with you or you have to much equipment in your bag. I have seen too many over equipped photographers on the street. I even see myself highly overstuffed with gear. I carry two OM-Ds with one prime lens each, six spare batteries and two SD cards in my bag. I often wish to be much more minimalistic. I even define minimalistic projects for myself to force me focussing on the essential. So why not just taking one camera and one lens to the street? Here comes a possible solution. The ultimate bag for "The Mirrorless Hero". Since I count myself to the mirrorless heroes, I wanted to test this camera bag. I was carrying the bag for a whole afternoon shooting on the streets of Zurich. The first impression was a bit weird. This revolver belt type of bag you hang loose around your waste. At the beginning it felt like I was loosing my pants, but you get used to that feeling very quickly. The best thing is that you have your upper body completely strap and bag free. This gives you the freedom to walk very relaxed and not to look like a photographer……
See on thomas.leuthard.photography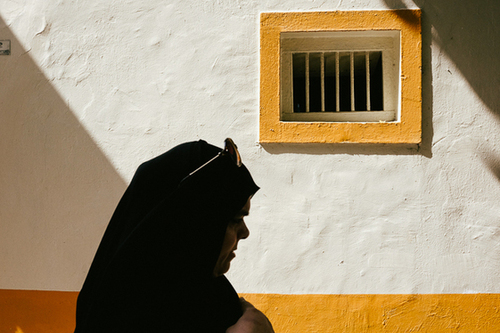 X-T1 vs x100s?
Fuji has been quite prolific with their X-series cameras. There are so many models out there now, it might be difficult to choose an "ideal" camera for street photography. I'd say the only 2 "real" competitors for street photography are the X-T1 and the x100s. Why not the X-Pro 1? Well, it is pretty much like an older version of the X-T1 and has really slow autofocus. I'm going to try to list the pros/cons of the X-T1 and the x100s to help you make a better decision when deciding which one to get:
X-T1 Pros:
    Interchangeable lens options
    Dedicated ISO dial
    Faster / more accurate AF
X-T1 Cons:
    No optical viewfinder (if you prefer an optical finder)
x100s Pros:
    Smaller form factor
    Lighter
    Optical viewfinder
x100s Cons:
    Slower and less accurate AF
    Lack of interchangeable lens (if you like a 35mm focal length, then this isn't a con)
So pretty much at the end of the day this is how I would make my decision: If you absolutely need an optical viewfinder, get the x100s. Otherwise, I'd get the X-T1. Why? The X-T1 is the newer, slicker, more capable, and powerful camera. Not only that, but the AF is far better in the X-T1 than the x100s. Also you can use different lenses (even manual M-mount lenses), and quickly change the ISO with the top dial…….
See on erickimphotography.com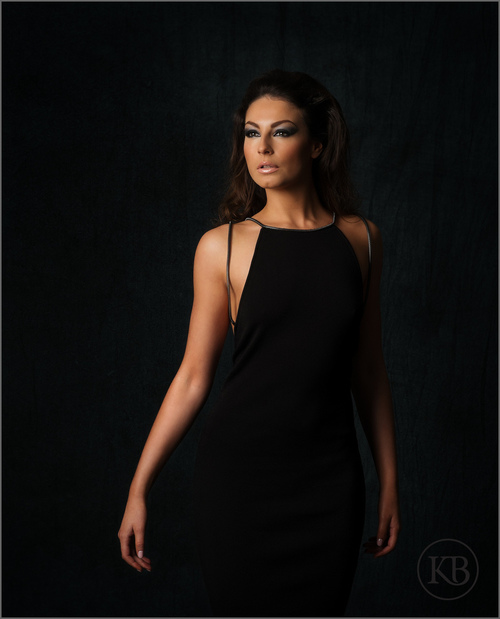 I probably should start with the camera system I have been using for many years. That would be Canon, they have served me well, they have never broken down, never a fault, so you may ask why Fuji has come on to my radar, well the answer to that is image quality vs size, lens quality vs size. To be totally honest I've tried a few small system cameras over the past few months, Olympus Em-1, Sony A7r, both were ok and had their plus points, but didn't float my boat. What I mean by that is I have to like what I use and I am incredibly picky, my camera has to be an extension of my mind, corny I know but its how I am. Before we start I'm no writer, not a review writer either, but thought others may like to read my views on the Fuji X system. Where do I start? My time as a fuji shooter is quite short although I did try the Xpro1 when it was 1st launched and we didn't get along at all, but since the latest firmware I have learned to love it, quirks and all, its not perfect and can be quite slow to use, but image quality is not far off my Canon 1dx, so when i heard next generation, matured Fuji X system camera was to be launched I got quite excited, sad old fool I hear you say, its just a black box that takes pictures, no its not, its a black box full of hocus pocus magic tricks that takes amazing images……..
Earlier this year I decided to part with my X100 and just focus on building up my lens collection for the X-E1. It was sad to part with the X100, it was a lovely camera that's taken some great photos, but after you've been using a faster more modern camera it's always a bit jarring to go back to something a bit older and clunkier. As my budget wouldn't stretch to a shiny new X100S, my choice of replacement X lenses were the 23mm f1.4, the 27mm f2.8 or 35mm f1.4. The 23mm while amazing, was really too expensive for me, and also a little bit large and heavy. I wish Fuji would offer a smaller and less expensive f2 variant. Between the 27 and 35 it was a harder choice, both were within budget and ticked the right boxes for sharpness, size and weight. Ultimately I decided the 35mm focal length (52.5mm equivalent) was a little long for my tastes and the truly tiny dimensions of the 27mm helped seal the deal…..
See on lightpriority.net
When I was here in Dubai for Gulf Photo Plus, the guys from Fujifilm were generous enough to give me a new Fujifilm X-T1, the Fujifilm 23mm f/1.4 (35mm full-frame equivalent), as well as the Fujifilm 27mm f/2.8 Lens (~40mm full-frame equivalent). I shot with it everyday for around a week. Overall I like the camera a lot and would highly recommend it (superb image quality, great form factor, and responsive). Some downsides are that the AF isn't as accurate and quick as other cameras (like the Olympus OMD)– although it is a huge improvement from the X-Pro 1 and x100s. Hope this improves with future firmware updates…..
See on erickimphotography.com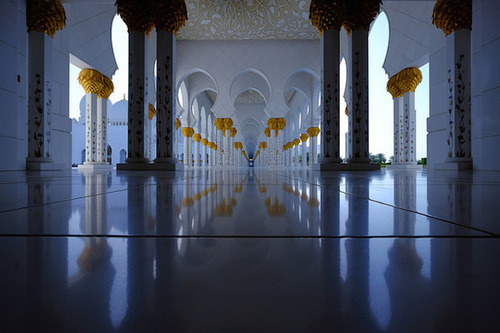 At the Sheikh Zayed Grand Mosque in Abu Dhabi, I worked the entire trip with the Fuji 10-24mm, which was made for that place. Even at 10mm, you can't hold it all as a straight vertical. So I keystoned it (pointing the camera up and getting converging lines) and brought the verticals back in Photoshop. There were a lot of people in the same spot shooting at this gorgeous mix hour. Many were in front of me. But with the X-T1′s articulating finder I held the camera up high over my head to avoid them. With the OIS, this unwieldy grip did not matter. Everything was tack. This is a good example of the Fuji 10-24mm f/4′s rectiliniear look, even all the way zoomed out to 10mm. This lens if going to make a lot of architectural and real estate shooters very happy. The 15mm (FF) equivalent of the Fuji 10-24mm zoom makes views possible that are not doable with less wide lenses. Even here, I was at 10mm, and pushing it to get everything within the arch. But what I love is how straight the lens is — superwide zooms just aren't supposed to be this straight. They generally go from barrel to pincushion, with a straight-line moment happening about halfway through the zoom. This thing is remarkably straight through the range…….
See on petapixel.com
Did you really expect anything else? Fujifilm's 56mm f1.2 is the sharpest mirrorless camera lens that we've tested. Not only that but it exhibits beautiful bokeh, pretty good color rendition, almost no distortion, focuses quickly, and is built well. It's a bit expensive though, and for that reason we really only want to recommend it to the creme de la creme of the X series users. Shooting images of your cat or breakfast with this lens is a total waste and will make the theoretical photography gods weep tears of fixer fluid. You'll get the most out of this lens when using it in the studio–so that's where we recommend that anyone aspiring to get this product uses it. Flash will give you the absolute sharpest images and that's how you'll really be able to take the most advantage of what this lens can give you……
See on www.thephoblographer.com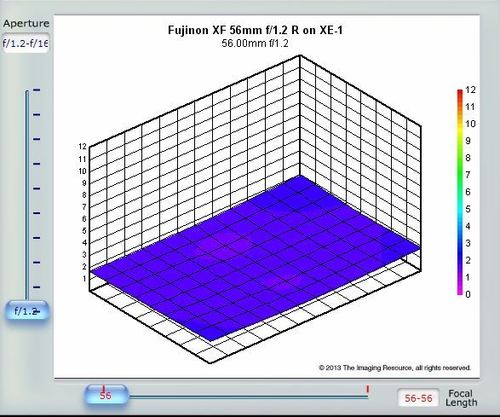 Fujifilm knows a thing or two about making high quality fast primes — just look at the results of some of the other Fuji primes we've tested (even the zooms are highly-regarded). So, we were very excited to test this newly-available Fujinon XF 56mm ƒ/1.2 R portrait prime, hoping that this super-bright, 85mm-equivalent focal length lens would be another stunning piece of glass from the folks at Fuji. This solidly-built, all-metal, professional-grade lens features an optical design that's comprised of 11 elements in 8 groups, including two ED (extra low-dispersion) elements and one double-sided aspherical element, plus four elements with a convex surface facing the subject, which altogether to reduce spherical and chromatic aberrations for superior images, according to Fuji……

See on slrgear.com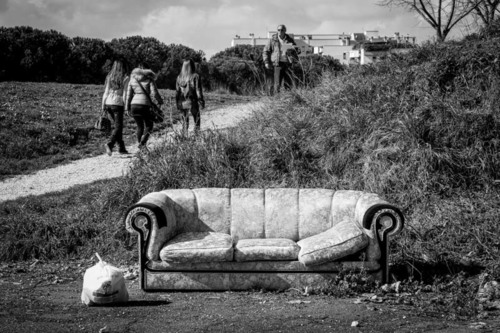 The X-T1 changes all of this and pushes to a more all-around use of the camera, a use you would usually consider allowed only by reflex cameras. From this weather sealed camera, with its big central viewfinder, is ergonomics that will easily allow a massive use with big zoom lenses we all expected a good alternative to a medium range Reflex camera. In the field the continuous AF showed more than acceptable performances, it also exceeded our best expectations eve if it's not as polite as other AF systems around. We're talking about the possibility to tweak your AF settings in order to better face the various situations you may find around. Many high level reflex camers let you decide how responsive the C-AF has to be, based on what you think you're going to shoot. Let's say you need to quickly focus on many different subjects…you can decide to set your Af responsiveness to "fast". If you need to stay on the same subject for a long time you can set your responsiveness to "medium" in order to better face those situations when you just lose the subject for a moment. You can also set the responsiveness to "slow" if you want to avoid your camera to lose the focus from your subject if something falls in between you and the subject, or behind the subject. I'm pretty sure many don't even know anything about this, and there's nothing wrong in that. The situations in which a setting like that can come in handy are not so frequent. Also, it's not only the camera. The lens has its own part in the AF performances of a camera, and this is true for DSLR, CSC and any other camera in the market. Price, build quality, design are all elements that affect the AF preformances of a lens as well as sensor size, brightness and focal lenght.…….
See on riflessifotografici.com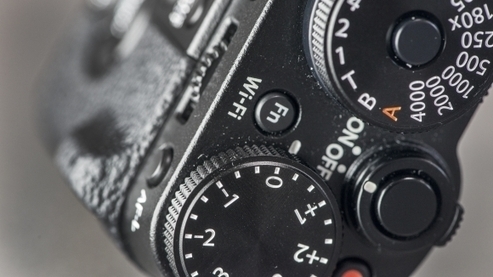 The Fuji X-T1 is the latest compact system camera release from Fujifilm, and while the specifications are similar to the recent Fuji X-E2, the design of the camera's body, increased speed and weather resistance down to -10C make this latest Fuji X-Series release an interesting option for both high-end enthusiasts and professionals. Internally, the Fuji X-T1 shares the same 16.3-million-pixel X-Trans CMOS II sensor and EXR Processor II as its sibling the X-E2; however, the external shape of the camera's body is different, offering more control dials on the top-plate and a new 0.5-inch 2.36-million-dot OLED electronic viewfinder, which Fuji claims offers the world's highest magnification (0.77x) for a digital camera. There's also a tillable 3in, 1,040,000-dot LCD screen on the back of the X-T1, and when you rotate the camera to shoot portrait format images, the interface automatically rotates along with it…….
See on www.digitalcameraworld.com