Reviews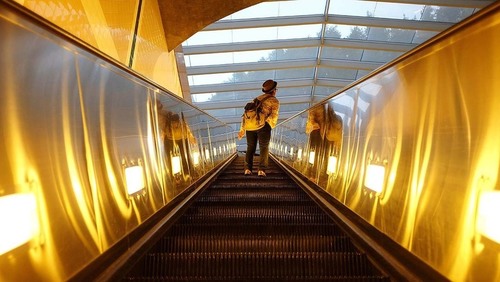 …. available-light shooters will delight in the wide range of ISO choices, from 100 up to 25,600, though 3200 was about as far as I pushed it, with startlingly good results and low noise. The X100S also comes equipped with a small integrated flash for the occasional happy snappy photo op, as well as a TTL dedicated flash compatible hot shoe that can sync up to 1/4000 of a second. There's also a decent buffer, enabling continuous six frames per second in jpeg, maxing out at 31 frames. Battery life is perhaps the biggest downfall; within two days of shooting a for few hours each day along with the requisite "chimping," the lithium-ion battery faded quickly and drained without warning. Not recommended for beginners or the casual photographer, the X100S takes some getting used to and time to master with its multitude of features, but rewards with superb image quality. There are five pages of menu items and far more bells and whistles than you'll probably ever use, including Full HD video (1920×1080). The X100S won't replace your DSLR, but certainly worth considering alternating with the big guns for documentary fly-on-the-wall type shooting. Professional photographers and serious photographers alike will find this camera hard to put down, a great little walk around that's more than just a pretty piece of neck candy……..
See on framework.latimes.com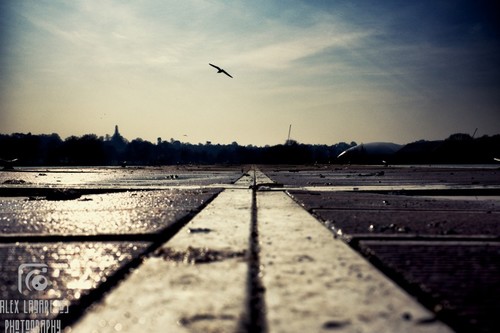 I've had the Fuji x100s for a couple of months now and I think I'm ready to talk about it now. The weather has been awful which has limited my photographic opportunities. I know, a terrible excuse! Anyway, the first thing is the x100s is much smaller and lighter than the fuji x-pro1. It's taken me quite a while to get used to the balance but I've pretty much got my head, or hands, round it.  I actually prefer the feel of the x-pro 1, I like the increased weight and bulkiness of the x-pro, I'm sure it's just because I've been shooting it for quite a while now so I feel that my hands have moulded to the lines of the x-pro……

See on blog.alexlagarejos.com
We got our hands on one of the most popular high end mirror less cameras out there. The original X100 was received with fanfare and now the new version dubbed X100s has the much maligned slow focus problem fixed. Auto focusing is extremely fast and dubbed by Fujifilm as the fastest on any mirror less camera available. A mirror less camera is one that simply does not have a pentaprism and mirror that aids in composition unlike an SLR (Single Lens Reflex). Those are two things that make a SLR camera bulky and without them, you get a camera in a much smaller package like this! his mirror less camera comes with Fujifilm's 16.3 megapixel X-trans CMOS sensor that is used on Fujifilm's higher end interchangeable lens X-Pro1 and X-E1 models. The coolest thing about the sensor on the X100s is the "Lens Modulation Optimzer" function which corrects for aberrations at the lens' widest and smallest apertures. What does that basically mean? SUPER SHARP images at F2…..
See on crashcoursephotography.com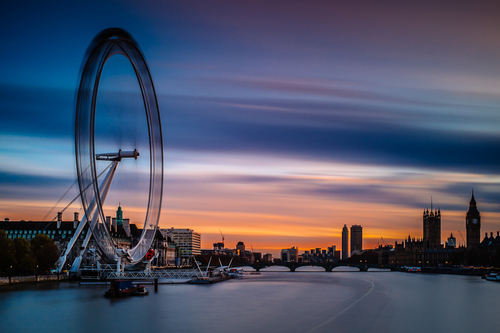 Over the past six months, the Fujifilm X00S has traveled with me to San Diego, Seattle, Paris, London, and New York. During these trips, I've used it to shoot everything from snapshots to long exposures. Having used the X100S extensively as a travel camera, I wanted to share my general impressions on using it for travel photography.
What's Good for Travel Photography
I shared my thoughts on the Fujifilm X100 a year ago, and all the things I loved about the X100 also hold true for the X100S. The small size, the excellent image quality, and the ease of use are all things that made the X100 an excellent travel camera. With the X100S, Fuji has managed to make a good thing even better. The speed of the camera has been improved all around, the resolution of the electronic viewfinder has been increased, and the sensor has been upgraded to an X-Trans CMOS II sensor. Each of these improvements have made the X100S an even better travel camera than the original X100. In addition to all the technological goodness, there are two other reasons why I find the X100 and X100S to be ideal for travel photography. The first is the simplicity that these cameras bring to my photography. By limiting myself to one focal length (sometimes two with the Wide Conversion Lens), I am able to focus more on the images I create and less on the gear I use. This in turn makes it easier for me to be in the moment and enjoy the places we visit. The second reason these cameras make ideal travel companions is because the  leaf shutter they use are nearly silent. Without having to worry about the sound produced by a traditional shutter, I can capture images that I would normally pass up. Since the X100 and X100S are so small and stealthy, I find that I am also able to get quite close to my subjects without really being noticed…..
See on stephenip.com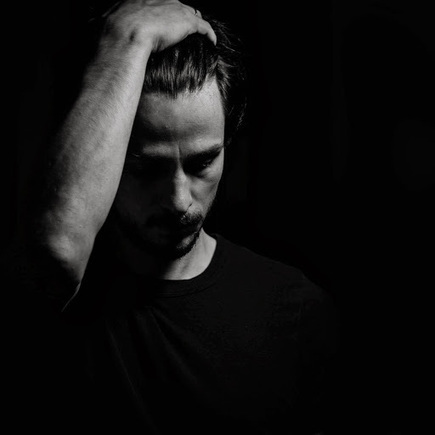 Conclusion
If it wasn't obvious thus far, I LOVE this camera. After waiting a long while for it and reading so many positive reviews I was wondering if the it could stand up to my overblown expectations of it. Turns out it easily does! The camera never leaves my sight. I can take it everywhere I go and not be burdened by it. In fact, I rarely use my Canon any more. I was looking for a smaller camera to go along my DSLR and ended up finding a whole new photographic experience. Not to mention David Beckham has one :-P
Ever shoot with your x100 or x100s and think…damn….I wish this thing was a little bit wider? Well you bought a fixed lens camera dummy, you should have thought of that sooner! But that's ok…Fuji's got your back. Enter the WCL-X100 Wide Conversion Lens, aka Fuji wide angle adapter. Let me start off telling you that this thing is built like a tank. It's a bit pricey at $300USD, and only gives you 0.8x which takes it from a 35mm to 28mm. So yeah…it's not going to put you into ultra wide territory. But it will give you that added….umpf when you desperately need it. If you own a x100 or x100s, as you probably expect, this thing is built amazingly. It has some weight to it. You mount it by simply screwing it on the front of the camera. Just screwing it into place, you already have a feeling of "Nice!". If you've ever used a cheap brand screw on filter compared to a quality brand screw on, you know what I'm talking about here……

See on sebimagery.com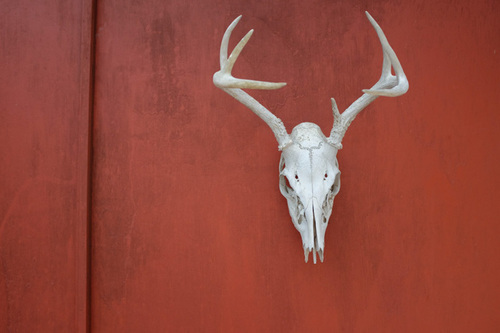 The Fuji X100S is like a nineteen-sixties era Porsche 911. A small, yet sturdy high performance machine in a beautiful body that's a challenge to master. Just because you can buy one doesn't mean you can drive one. Sure, you can get from point A to point B. But you can do that with any car. You don't buy a 911 to go to the grocery store. The 911 is built for a different purpose. Same with the X100S. It can be quirky and a little temperamental, but sticking with it, overcoming the quirks, is well worth the effort. This camera is a sexy machine. It looks good and feels good. I love its light weight and its quiet shutter. And as many others have pointed out the all black model helps make it that much more unobtrusive. People either don't notice it or don't think much of it, which means it's easier now to get those unguarded and more natural moments. The out-of-the-camera JPEGs rock! There is a seriously nice look about them. This is important if you're going to use the camera's film simulations (Velvia, Astia, Provia, B&W, Sepia). If you're strictly a RAW shooter then this means less to you. But I would bet if you're a RAW + JPEG shooter and you use one of the applied film simulations you'll be surprised how often you end up using the JPEG rather than the RAW file. With little or no tweaking in post. They're that good…….

See on www.michaelkircher.com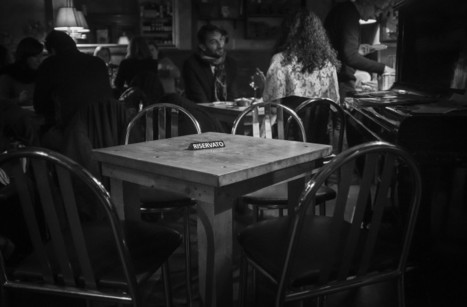 I finally had the chance to lay my hulking hands on the beautiful Fujifilm X100s, the camera over which I have been drooling night and day for the last year or so. The camera that I always wanted but couldn't absolutely afford (25 years old freelance photographer here, remember?). The camera that one of my favorite photographers of all times, Zack Arias, described as the "DSLR killer". The camera that would surprise the hell out of me, but of course I didn't know it yet. On January 9th, Fujifilm Italia agreed to be the main sponsor for my next big project, unCOMMON:Wheels , and I'll be using only Fujifilm cameras while biking from the southernmost to the northernmost point of Japan starting from March 5th. They also agreed to send me a Fuji X100s a couple of months in advance for me to get acquainted with their system and cameras. Needless to say, I felt like a kid on christmas morning: the freaking happiest I could ever be! And with this new toy in my hands, I did the only thing someone can do when they are in such a hype : take selfies in public toilets with it!…….
See more pictures on www.stevehuffphoto.com
 I originally purchased this camera because of the reasons mentioned in the introduction, namely that it is an elegant camera with a pleasing retro look which is practical, lightweight and able to create quality images handheld. However, as I worked with it something surprising happened. I started creating images I was excited about. I had ideas for images I did not have before. I started finding excitement in subjects I previously considered mundane, or for which I had no vision. The simplicity of the camera did that. The X100s is a simple camera with a fixed lens that makes me focus on taking photographs rather than on what gear I am going to use. It brings me back to thinking about photographs, instead of thinking about my equipment. It renews my vision and focuses my attention on the image rather than on the gear. Small and lightweight, I forget I am carrying it until I want to make a photograph. The camera is almost transparent. It lets the photograph come through and the vision free to express itself, renewed and fresh. As such it fosters a return to the fundamentals, to what photography is about……..
See on www.luminous-landscape.com