Reviews
One of my favourite visual exercises is to venture out with the Fuji X100S. I usually do it on the weekends and in the early morning and it's not only for the good light. You would be surprised how public spaces change when deserted. The lack of crowds and noise allows you to concentrate on the art of seeing, at least for me. Why the Fuji X100S? We have written extensively about this gem of a camera and why, in our view, it is still the best digital camera on the market. The greatest appeal lies in its size, simplicity and fixed lens. I walk around looking innocent and people don't even notice when I take photographs. Many view me as a non-threatening tourist with his little point-and-shoot. The fixed lens, dedicated knobs and lack of camera bags let me focus on theme, light and composition! You may say that it is not a good idea to limit yourself but the longer I've been taking photographs, the more I think that constraint is one of the most important pillars of photography……
Source: olafphotoblog.com
I am a still life photographer and my needs in a mirrorless camera are vastly different to the majority of photographers. They are probably much simpler than yours. A very few are sophisticated. The first things I check for in a still life camera are: a good WiFi app, a decent flip-out screen, and the ability to pan and zoom at 100% magnification. I don't use native lenses, and until recently, I've had no need for autofocus. But about a month ago, I sold my X-Pro 1. As much as I loved that camera, it wasn't the ideal backup camera for what I do and how I shoot. In particular, card write-time was too long for audiophile events/press events. Perhaps worse was its jumpy EVF. I replaced it with an X100s. Saying goodbye was difficult. The good news is that the X100s has blown me away. Silent and deadly that little beasty is………
Source: ohm-image.net
Photography is obviously important to us here at Adventure Seekers. Our content heavily relies on the talent and creativity of our contributors who all share a varied background in writing and photography and not only are our contributors based in different parts of the world, they all have different needs and their previous experience dictates what kind of cameras they currently use. Because of the nature of our goals here, travel photography is a common theme and the issues of lugging around heavy DSLR cameras and their accompanying lenses is quite cumbersome and quite honestly, a bit embarrassing. You never want to be "that guy" on your adventures and I always argue against lugging all that camera gear along with you for fear that it removes one from the experience – Girlfriends and wives only have so much patience and the fact of the matter is, I'd rather share an adventure with people I care about and live in the moment, rather than review it later and prefer to take a quick snap of the moment and tuck the camera away again, continuing on……
Source: www.adventureseekers.co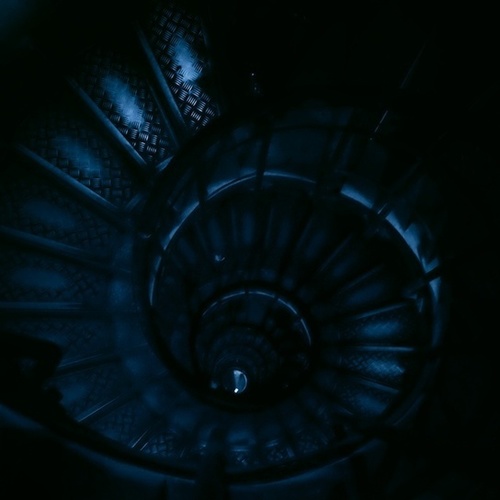 The Fujifilm X100 had been on the top of my lust list for about a year. I stopped drooling, relented and bought (the updated Fujifilm X100s) this little delight, in silver. This is no technical review, there are plenty of blogs to gleen that information – I want great cameras with brilliant results. This camera comes with a fantastic APS-C sensor which is found in consumer SLR's and handles amazingly in low light. The Fuji is a great urban/city camera, I bought the chestnut brown leather camera case with shoulder strap and this is how I proceeded to record my recent trip to Paris. Travelling around shooting at f2, it is amazing at capturing lens flare and bokeh. Where do I even begin to tell you about it capabilities, the square format shooting, shooting in film mode 'Velvia' for beautiful colour. B&W shots straight out of the bag, the beautiful sharp fixed 23mm lens, RAW or Jpeg. My friend Mark hit the nail on the head when he said to me recently "It makes image making so much fun, it makes you want to get out there and shoot". Do I think as reported that it is the death of the DSLR, no I don't, if you are a landscape photographer you still need a DSLR for better dynamic range and clarity. But, it is an amazing second camera…….
See on helensjournal.wordpress.com
I can't really speak to image quality extensively, since I don't have much experience to compare it to, but from I saw, its pretty incredible. You can scroll down to see some of the photos taken with it and judge for yourself. As for the ease of the camera, it does have a pretty extensive menu, with options that get pretty messy and convoluted, especially for someone with little experience, but that's nothing a 40-minute walkthrough video didn't fix. Other than that, it's really easy to shoot with. As I said earlier, I shot mostly one handed with this thing holding it up to my eye, and snapping away. I really enjoyed using the optical viewfinder, and I liked how seamlessly the camera switched back and forth between it and the external viewfinder based on the eye sensor. It also turns on within what seems like a microsecond. I could grab the camera from around my neck, turn it on while bringing it up to my eye, focus, snap a shot and turn the camera off within a couple seconds, all with one hand if the aperture looked good as it was last left. I also was able to set the customizable "fn" button thats right at the top to toggle the physical, 3-stop ND filter on and off, which was great because I was outside in bright daylight much of the time……..
See on www.folkloredesign.com
Just put together a video review and some street photography tips for the Fujifilm x100s. You can also see the full review I did of the camera here……..
See on www.youtube.com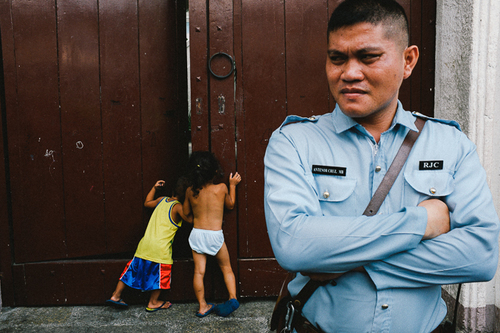 I remember when the Fujifilm x100 first came out. It was quite the commotion– it seemed like the best camera for street photography. It was designed like a rangefinder, but didn't have the sticker price of a digital Leica. It sported a compact body, fixed 35mm f/2 lens, and an optical viewfinder. It seemed like the perfect camera for street photography. Early adopters of the camera either really loved the camera or were very frustrated with it. Common complaints I heard was the slow autofocusing speed, complicated menus, and difficulty to use manual focusing with the camera. But for those who stuck with the x100– they learned to work around the quirks of the camera and really made some superb images from it (like Rinzi Ruiz, Jack Simon, Brian Day, and many more). When the x100s came out, it solved a lot of the issues from the original x100. The menus were simpler, the autofocusing speeds were drastically improved, and the sensor was also given an upgrade………
See on erickimphotography.com
So to summarise my little experience with the X100s, overall this is a fantastic camera. Sure there's a few niggly bits like the short battery life, soft images when shooting wide open and weird skin smoothing at high iso when shooting jpegs. But nothing that would seriously put me off this camera. All the important things are there, high iso performance, fast lens, image quality is excellent once stopped down beyond f4, the images are sharp and its a devilishly good looking camera. Fuji have done a great job at making this a great everyday walk around camera. Some would say its the perfect camera for street photography, not being a street photography I cant really say. When I first got it I was worried the 35mm lens wouldn't be wide enough but soon found taking 2 extra steps backwards solved this. In some ways shooting with this is like shooting with an iphone, you never hear anyone complain the lens isn't wide enough or long enough – they just get on and move their feet. Of course Fuji has released a couple of screw on lens adapters for those that *really* need the extra width. Personally I'm more intrigued by the telephoto adapter but the size of it kind of negates the point of the X100. As a friend once said, as soon as you have to carry a camera which doesn't fit in a pocket you may as well take your slr. I think I have to agree, yes you could get a small interchangeable system like the XE-2 but the whole point of the X100s is its size, its a light highly capable camera that can just be there in your bag or coat ready to go. After spending some time with it and allowing the excitement to wear off, would I consider getting one? Absolutely. I can see this fitting in nicely as one of my travel cameras. All thats left now is to convince the wife I need to add one in my camera bag!
See on mattevansphotography.co.nz
In April of 2013 while on vacation with my family in Florida, massive camera backpack in tow (admittedly with a 500mm f4 inside) I decided it was time to find a way to diminish the amount of gear i carry to make decent photos. For several evenings I researched different camera brand offerings and one camera truly captivated me.  I had read about it's predecessor a year or two previous but admittedly gave it little thought, let alone seriously contemplate purchasing one.  Now I could see it's niche.  If this camera was small and had great image quality I would be happy to leave home the plethora of gear I had been dragging around with me. Upon my return to Newfoundland my search for a Fujifilm X100s began.  My local camera store wasn't a Fujifilm dealer so my search began elsewhere.  I made a few phone calls.  There seemed to be no stock.  As fast as they were arriving in stores they were being purchased.  It was a promising sign that it was a good camera, but frustrating to someone ready to lay down the coin………
See on roninphoto.blogspot.de
Ethics statement : I am not payed buy Fuji and nor did they supply me with this camera. This review is no way affiliated with Fuji and the views contained are entirely my own. I'm not a very technically minded person. I don't really care for comparison charts and the like. I want the camera in my hands, day to day, while I work, that, for me, is a true test of a camera. So, three months on from getting the acclaimed Fuji X100S, I feel I can 'review' it. I quote the word review, purely because, as reviews go, this might be a little different, and very specific to my job as a filmmaker/photographer for a successful UK band. So, if you want photo's of pretty flowers, wedding couples and/or the Scottish Highlands then you're in the wrong place. For starters, I still cannot put this camera down! I will walk into my office at home and at least once a day, just pick it up and marvel at its beauty. It LOOKS like a camera should look (to me), it FEELS like a camera should feel, it is everything (almost) I want in a camera that I can wear on my hip and snap away happily with all day long, knowing it will perform (if I do!)……
See on www.deansherwood.com