Reviews
After shooting weddings exclusively with the Fujifilm X-Pro 1 and X100S cameras for about 19 months, here are my thoughts and findings on the Fujifilm X-Series for Wedding Photography. Now this is not a technical review but rather a general conversation with my good friend and fellow Wedding Photographer, Jonathan Ellis which segued into a discussion on my experience shooting weddings with the Fujifilm X-Series cameras. I decided to hit the record button on my phone and here is a transcript of some of the topics we discussed. I don't even think this is a format for writing reviews, but I hope it works out OK and the topics discussed provides an insight for anybody out there considering the Fujifilm X-Series for Wedding Photography, be it exclusively or to supplement their existing DSLR systems.
What to expect:
Well my name is Vincent, but commonly known as V ; so whenever V appears before a body of text, that was me talking/responding to Jonathan's questions. For consistency sake and laziness on my part, Jonathan will be J in this article. Jonathan asks the questions and I respond ; I share my experience on the Fujifilm X-Series for Wedding Photography, my likes and dislikes, the strength and weakness of the system as a whole, the things to improve on and my conclusion…….
Source: vopoku.com
It has been a little over ten months since I became the happy owner of a Fuji X100S. This charming rangefinder-style compact mirrorless remains among the most universally lauded cameras of its generation. Since its release, there has been no shortage of first impression reviews, spec analyses, and pixel-peeping comparisons against cameras within and beyond its class. Instead of adding my voice to that choir, this review falls into the category of experiential reviews, which aren't quite as numerous. To be clear, photography is not my main source of income, nor even a meaningful one. Photography is my hobby, and I would rather keep it that way than try to force money out of it at the expense of enjoyment. A camera is a difficult thing to review, and only now do I finally feel like I've spent enough time using this one to be able to offer my perspective. I won't waste time telling you what the Fuji X100S looks like—you can see that for yourself at first glance. Instead, I want to talk about my X100S in particular………
Source: mariusmasalar.me
Conclusion:
I really can't give this camera enough credit for the impact it has had on my photographic life.  It has made photography fun again, and the one thing I thought would be the biggest barrier (a single, fixed, 35mm lens) has turned out to be one of its greatest assets.  The fixed lens has done two things for me:  It has removed one variable from the process of making an image (focal length), and it has forced me to slow down and THINK about my photography more.  I think my images are better for it. I also need to thank those who take the time to educate budding photographers like myself.  We stand on the shoulders of those who have gone before us, and I am eternally grateful…..
Source: ianmacdonaldphotography.com
The X100 was Fuji's first attempt at a large sensor, compact, mirrorless camera. Despite rave reviews, the X100 had a list of quirks that made it difficult to wield. Among them, slow autofocus and a poorly designed manual focus system. Fuji listened to feedback from its dedicated following and released the X100S. Better. Faster. Stronger. The Fuji X100S is the ultimate digital street photography camera. It has it all: outstanding build and image quality, usable features, and great controls…all wrapped up in a sexy compact body. There are some big name photographers singing the praises of the X100S as well. In a very candid review, Zack Arias wrote, "Fuji is the new Leica." In a follow-up review, he addressed the flak he received: I stepped on some toes when I claimed that Fuji is the new Leica…I've had a Fuji in one hand and a Leica in another. Hand on my heart…I'd chose the Fuji………
Source: www.streetpxl.com
One of my favourite visual exercises is to venture out with the Fuji X100S. I usually do it on the weekends and in the early morning and it's not only for the good light. You would be surprised how public spaces change when deserted. The lack of crowds and noise allows you to concentrate on the art of seeing, at least for me. Why the Fuji X100S? We have written extensively about this gem of a camera and why, in our view, it is still the best digital camera on the market. The greatest appeal lies in its size, simplicity and fixed lens. I walk around looking innocent and people don't even notice when I take photographs. Many view me as a non-threatening tourist with his little point-and-shoot. The fixed lens, dedicated knobs and lack of camera bags let me focus on theme, light and composition! You may say that it is not a good idea to limit yourself but the longer I've been taking photographs, the more I think that constraint is one of the most important pillars of photography……
Source: olafphotoblog.com
I am a still life photographer and my needs in a mirrorless camera are vastly different to the majority of photographers. They are probably much simpler than yours. A very few are sophisticated. The first things I check for in a still life camera are: a good WiFi app, a decent flip-out screen, and the ability to pan and zoom at 100% magnification. I don't use native lenses, and until recently, I've had no need for autofocus. But about a month ago, I sold my X-Pro 1. As much as I loved that camera, it wasn't the ideal backup camera for what I do and how I shoot. In particular, card write-time was too long for audiophile events/press events. Perhaps worse was its jumpy EVF. I replaced it with an X100s. Saying goodbye was difficult. The good news is that the X100s has blown me away. Silent and deadly that little beasty is………
Source: ohm-image.net
Photography is obviously important to us here at Adventure Seekers. Our content heavily relies on the talent and creativity of our contributors who all share a varied background in writing and photography and not only are our contributors based in different parts of the world, they all have different needs and their previous experience dictates what kind of cameras they currently use. Because of the nature of our goals here, travel photography is a common theme and the issues of lugging around heavy DSLR cameras and their accompanying lenses is quite cumbersome and quite honestly, a bit embarrassing. You never want to be "that guy" on your adventures and I always argue against lugging all that camera gear along with you for fear that it removes one from the experience – Girlfriends and wives only have so much patience and the fact of the matter is, I'd rather share an adventure with people I care about and live in the moment, rather than review it later and prefer to take a quick snap of the moment and tuck the camera away again, continuing on……
Source: www.adventureseekers.co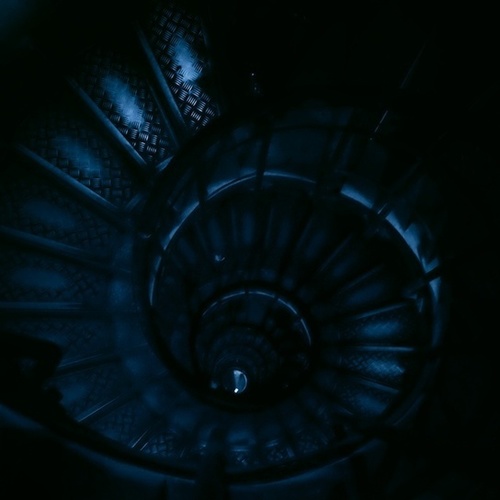 The Fujifilm X100 had been on the top of my lust list for about a year. I stopped drooling, relented and bought (the updated Fujifilm X100s) this little delight, in silver. This is no technical review, there are plenty of blogs to gleen that information – I want great cameras with brilliant results. This camera comes with a fantastic APS-C sensor which is found in consumer SLR's and handles amazingly in low light. The Fuji is a great urban/city camera, I bought the chestnut brown leather camera case with shoulder strap and this is how I proceeded to record my recent trip to Paris. Travelling around shooting at f2, it is amazing at capturing lens flare and bokeh. Where do I even begin to tell you about it capabilities, the square format shooting, shooting in film mode 'Velvia' for beautiful colour. B&W shots straight out of the bag, the beautiful sharp fixed 23mm lens, RAW or Jpeg. My friend Mark hit the nail on the head when he said to me recently "It makes image making so much fun, it makes you want to get out there and shoot". Do I think as reported that it is the death of the DSLR, no I don't, if you are a landscape photographer you still need a DSLR for better dynamic range and clarity. But, it is an amazing second camera…….
See on helensjournal.wordpress.com
I can't really speak to image quality extensively, since I don't have much experience to compare it to, but from I saw, its pretty incredible. You can scroll down to see some of the photos taken with it and judge for yourself. As for the ease of the camera, it does have a pretty extensive menu, with options that get pretty messy and convoluted, especially for someone with little experience, but that's nothing a 40-minute walkthrough video didn't fix. Other than that, it's really easy to shoot with. As I said earlier, I shot mostly one handed with this thing holding it up to my eye, and snapping away. I really enjoyed using the optical viewfinder, and I liked how seamlessly the camera switched back and forth between it and the external viewfinder based on the eye sensor. It also turns on within what seems like a microsecond. I could grab the camera from around my neck, turn it on while bringing it up to my eye, focus, snap a shot and turn the camera off within a couple seconds, all with one hand if the aperture looked good as it was last left. I also was able to set the customizable "fn" button thats right at the top to toggle the physical, 3-stop ND filter on and off, which was great because I was outside in bright daylight much of the time……..
See on www.folkloredesign.com
Just put together a video review and some street photography tips for the Fujifilm x100s. You can also see the full review I did of the camera here……..
See on www.youtube.com