Reviews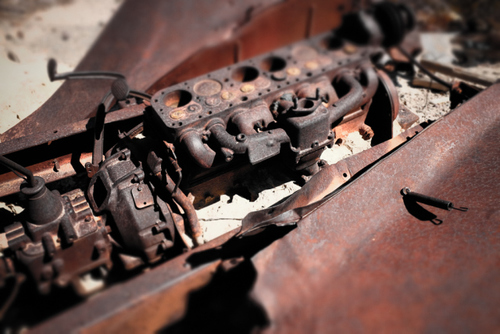 There's no doubt that Fuji has been shaking up the photography world lately. They've come up with some cameras that some describe as retro. I'd call them oddly wonderful. They all have a learning curve and they all have one other thing in common. They are hot commodities. Not everyone is taken with Fuji. Their first efforts in this space came up short in my opinion. And the X line is a bit polarizing. It's like owning a Fiat 500. Some people run up and tell you it's the coolest car they've ever seen. Others think it's stupid. No matter where you fall on that spectrum, you should take another look at Fuji because their second iteration X100s is worth your consideration. I decided to buy the Fujifilm X100S camera for review. I had no idea how hard it would be to try to find one. It was no easy task. The cameras is quickly gaining a reputation as a fun little unit that can be used for serious work. All the usual big name camera stores are sold out of the X100s. But the great folks at PRO PHOTO SUPPLY in Portland were able to get their hands on the last one anywhere and shipped it to me right away. I got the camera Friday, installed the latest firmware (version 1.02), charged the battery and went to work. The basics of the X100s are simple. The camera uses a rangefinder metaphor and looks a little like the famous Leica cameras of old. (Specifically – it reminds me of the M3.) The internals are however quite different. The camera uses an APS-C 16M X-Trans CMOS sensor. (This is a very innovative sensor that delivers extraordinary low-light performance and super clean, sharp images.) There is no other company producing such a sensor and this is just the first place where the X100s is different. The sensor on the X100s (like the one on the Nikon D800e) doesn't have an anti-alias filter. Instead Fuji uses what they call a color filter matrix (whatever that is) to accomplish the same thing. Unfortunately, Adobe Camera Raw doesn't quite know what to do with it – more on that in a  minute. Fuji has also developed a new hybrid viewfinder. Most cameras in this class use an electronic view finder, but Fuji figured out a way to make a cross-over viewfinder that gives you both an optical viewfinder and an electronic viewfinder. It's not only different, it's amazing. It's quirky and takes a few days to get used to, but once I got the hang of it I found myself thinking ("Why isn't everyone doing this?") I prefer an optical viewfinder every time. The camera has a fixed focal length lens (23mm f/2) EFL of 35mm f/2. So in some ways it might be tempting to consider this no more than a point and shoot or pocket camera, but it is much more. And it will only fit in your pocket if you're big like me! Regardless of how you classify it, the technology and the results it generates are both very sophisticated and professional……
See more pictures on photofocus.com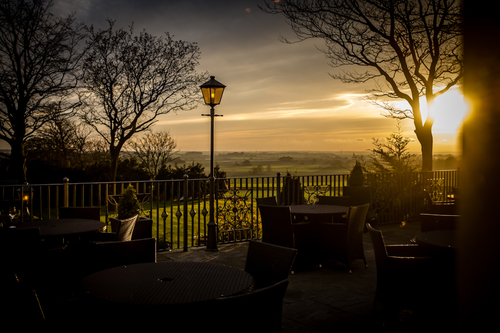 Late last year, I was fortunate to get hold of a Fuji X Pro 1 from Fuji UK for a week and write a review based on my experiences with it. The review was in 2 parts and you can read Part 1 here and Part 2 here. I was so impressed, I fell in love with it, well, not love, but you know what I mean..hopefully! Being so busy in the following weeks, I finally settled down to buy one and heard news of the imminent arrival of the X100s. I decided to hang fire on the X Pro and wait for the X100s. As soon as I could afford it, I sent off for one. After my time with the X Pro 1, it was fairly easy to "get into" using it. However, I simply wasn't expecting or prepared for what I was about to discover. I used it around the house for the first couple of days and just couldn't put it down. I ran the battery flat several times as it was seemingly attached to me! We had a wedding coming up and I decided I loved the X100s so much, I would take it along and see if I could use it confidently in the pressured environment of a full day wedding shoot. Normally, I use a Nikon D3s and mainly a 24-70 2.8 which I l.o.v.e! However, it is heavy, obvious and, well, just big! So my thoughts were…would I be confident to use the X100s over the Nikon? Would it suit our documentary style of photography? What would the reaction of the couple and guests be? Would I feel "less" professional? Would it help with my "tennis/ photographers elbow"??? Anyone other photographers suffer with that? Mine is agony and using the X100s is a blessed relief…..
So, here are my answers, then some images with all the settings for all those who want to pixel peep. As soon as I started shooting the groom prep images, it was hard to stop. it just felt so natural, so "right" and it really did make me feel less obvious. It certainly suits our style of photography, being almost exclusive documentary. The couple didn't really notice it to be honest and it was other guests and "uncle Bobs" who seemed the most interested. In fact, one guest asked me"that's a bit of a comedown isn't it? Not a pro's camera is it?" I just laughed it off and said something about paintbrushes and paper and being able to paint….
I couldn't care less really what people may think or say, as long as the clients trust us to produce emotional and creative documentary wedding photography then a camera is just a tool for me to do that, and the Fuji X100s is a pretty good tool. Is it perfect? Well, have you ever got that "perfect" shot? Is that your fault or the camera's? Oh yea, it will certainly help relieve the pain in the elbow, though I'm not sure it will part of a prescription on the NHS any time soon…imagine that!!  It is a joy to use. I can't help but agree with the reviews by Zack Arias and Bert Stephani…this is the best camera I have used. It's small, feels right, looks right, produces stunning images and feels like an extension of my eye/ mind/ heart/ soul. It's the best, in my opinion, not because of one outright performance factor, but because of the sum of the parts. It really just gets out of the way and allows you to shoot. I had a short street photography trip a couple of days after it arrived and you can see the results on my personal project site A Simple Mind. So much has been the impact so that it has made me think about what my gear bag may contain in the next couple of years. At the moment, I can honestly see us covering complete weddings with a couple of these and maybe an X Pro 1, which I could get for less than the price of, say, a new Nikon D4. The summer is going to go a long way to help making that decision as I use it more and more at weddings…as I'm writing this down, I'm finding it hard to believe I'm saying these things, but there you go. Sometimes, one just knows when something is right, and, for me, the X100s is simply that, right. We'll see what happens over the coming weeks and months…..
See more pictures on ianmacmichaelphotography.blogspot.co.uk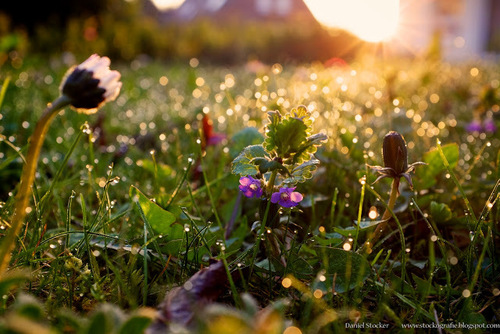 Wow, this year started off as the last one ended. With a big bang and the introduction of Fuji´s all brand new X100S. A lot has already been said about the X100S. Much faster than the X100. Yes the AF speed seemed to be the achilles heal of the X100. Well sometimes it was. But lets just get this right, I was never unhappy with the X100. This was the camera that taught me photography most of all. It gave me quick response of what I had done wright or wrong. Instead of wrong I´d rather say it tough me what I had done not quit so wright. Sometimes a quit not so wright can become a wonderful picture. Anyway, I was never unhappy with the AF performance either. Especially after the many firmware updates which the original X100 had received. And with the latest 1.3 the camera was more than just usable. The AF performance was quite good. It did struggle sometimes in low light conditions but in good light it was fast enough to even capture moving subjects. But it was slow with write speed and it did lock up after taking a shot. What I did not like was the missing Q menu which on my X-E1 is a blessing. Personally this is one of the main features I enjoy most on the X100S. Now what was my reason to switch to the X100S?
Pro:
AF Speed is even better and more than enough for what I use the camera for
Write speed to the card and the ability to use the camera whilst writing
Change of focus mode switch is welcome
MF is now near enough perfect. Split screen image is good but Focus peaking is a blessing.
Q Menu
Change in AF Select point to the scroll wheel is much better
New color filter array from the conventional Bayer patern to the X-Trans
Con:
Focus speed in low light conditions could be better but I am sure Fuji will provide us a Firmware update in the futur which will correct this.
Neutral
Burst in resolution from 12MP to 16MP. I couldn´t care more. Even 10 would be enough for me …..
See on stockografie.blogspot.de
So you're dating this great gal.  She smart, cute, and good company.  She seems to really care for you and gives you most of what you need. You take her everywhere. Your friends like her. You think this could be the one.  Then, one day, her folks invite you over and introduce you to her sister. See where I'm going with this? At first glance, they look just like twins.  If you look closely, the younger sister's hair is done a little different, and she's in slightly better shape. For the most part, however, the differences seem  trivial.  But then she comes over and sits down, and you start to talk.  She got a quick wit. Real quick. Smarter than her sister, clearly, and a lot more insightful. Her tastes are more refined and she can hold her own on any topic.  And man, she gets you like you've know each other forever! She finishes your sentences and laughs at your jokes. You're in serious trouble brother…. And so it is with the Fuji X100s.  So much like her older sister, but with so much more going on beneath the skin. Because this is a romance-rekindled kind of article, a lot oof what follows focusses on improvements on shortcomings over the X100, and things I would still like to see improved.  All of that might give the impression that the X100s isn't a great camera in it's own right. It ain't so.  If this were a stand-alone review of a brand-new machine, without a rich family history, the bottomline would be this:the X100s is the best rangefinder-style camera Fuji has made.  It produces even superb images, focuses faste processes fast and breaks every meaningful barrier to working in low light.  All-around it is all good.  That said, my detailed review follows……
Conclusion
Fuji has momentum, and it's not stopping. While the market for point-and-shoots has been dramatically eroded by smartphones, and APS-C SLRs are under pressure from ever more-capable EVF machines, Fuji has created a vibrant market of retro-yet-ultra-contemporary cameras — like the X100s.  These machines capture perfectly the contemporary ethos of Ihassle-free nstagram-style photography, yet do it in a fully professional package. Work remains to be done on their control-set, but Fuji has made tremendous strides with this innovative line of cameras.  I can't wait to see what they come up with next. In the meantime, let the new street and travel king be crowned!

See on www.luminous-landscape.com

……
Overall Conclusion
The Fuji X100s is a photographer's camera. It's also a hipster's camera and a dentist's third or fourth camera that they never use. If you want value, this is not your camera. Get an APS-C DSLR – the companies that make them have competed away all their profit margins and you can get a really great, mature, feature-rich camera for a lot less than the X100s. But your DSLR won't look like the X100s. It won't be silent like the X100s. It won't be as small, light, and portable as the X100s. It won't travel like the x100s. It won't shoot street photography like the X100s. But, then again, you can say all that about the other large-sensor-but-small-body cameras out there right now…..
So what are we left with? Well, the Fuji X100s produces as-good-as, or better, images than the majority of those alternatives, and to my eye it's the best looking of the bunch. Add on top of that the most important things: good ergonomics and handling, a good sensor, and a good lens, and you've got a winner. For now. This is a good camera. It takes good pictures. My friends like it. It looks cool. All the cool photographers (some of whom seem to spend more time writing about gear than taking photos) are raving about it. I guess I'd better like it. But is it a DSLR-killer? Hell no. (What are you, high?)  The Fuji Xpro2 or Xpro3 might get there, someday, and until then, I'm waiting in the wings…..
See on www.dpreview.com
Remember when you bought your first digital SLR camera? You thought, "What a piece of engineering!" You opened the box and took the first glance as excitement and joy ran through your veins. No more film, no more limitations and the ability to take as many photos as you want. The world was your oyster. You went through the manual and the number of options, menus and settings left you gasping. While the battery was still charging you were already planning your first photo endeavour. Then you ran outside with your shiny new camera and started shooting like mad. After all, with digital there are no limits. In the evenings you hit the Internet. You were sure you had the best camera on the market. You read all the reviews that were proving your point. But wait, you thought, "Maybe I should get a better lens, a better-rated lens." You scratched together all the money you could and bought a huge, beautiful pro-rated lens. "Now I can take really stunning photos!" you cried. You drove to the nearest park and photographed everything around you: benches, trees, leaves, people, even hydrants. You uploaded your photos, looked at them at 100%, and admired sharpness and dynamic range. Again, you went on the Internet, hit the blogs, forums and ratings and thought, "If only I had a telephoto lens, I could take even more amazing photos." The next day you visited your local dealer and came back with a massive telephoto 2.8 pro-rated. WOW!
But wait! Another question hit you. "How I am going to carry all this equipment?" You ran back to the store and picked the largest and best camera backpack you could afford. Daily you carried the backpack with your expensive SLR and superb lenses and took hundreds of photos. Sure the bag was heavy and the camera overwhelming but you told yourself, "This is the price I have to pay for top quality." You justified an inconvenience. You kept uploading your photos to the computer, then processing and uploading them on the Internet. Next, you repeated your mantra about your camera's superiority. You followed this sequence religiously every day. But despite your best efforts, photography had become an almost robot-like endeavour. Then it hit you. Something was not right! You noticed that others were taking much more interesting photos that were more engaging, more powerful. You went through them, you counted every pixel and you compared. Sure their photos were not as sharp as yours, the resolution was lower, the dynamic range was nowhere near yours but somehow their images were so much better and more interesting. You grumbled to yourself, "It is not possible! After all, I spent thousands on my equipment and I feel I am going nowhere!" You nervously studied the 300-page manual and asked yourself, "Maybe I am missing some settings? If only I knew how to set up…" You fell asleep with the manual as your pillow. Next day in the field you set up a tripod, put your brand new, huge, super-fast lens on your camera, went through your settings, played with all the buttons and you came back home… with even more mediocre photos. Your frustration was growing. Where is the joy? Where is the passion? Should I buy a better lens? Should I change my in-camera settings? Weeks and months passed and you left your heavy backpack at home more often. You became unengaged and uninspired. You started avoiding photography. What a chore it had become! You think, "Maybe that's just how it is. Maybe I am overreacting. Maybe this is the new normal."  The following day you bumped into a kid next door and he showed you a few photos he had taken with his iPhone. You immediately dismissed the quality and told him to buy a real camera but deep down you admired his images, creativity and passion. You went home depressed and discouraged. Then, one day you came across your old friend who was holding a small and interesting camera. Out of respect and curiosity, you took it, looked through the viewfinder and played with the controls. At first, you felt hostile towards this tiny camera. After all, at home you had whole backpack of expensive gear. But deep inside you had a strange feeling. Something drew you closer. It was the strange but familiar feeling you had when you shot Leica or Contax film cameras. You could not stop thinking about the little camera you held in your hands today. After a few days of internal struggle you decided to go for it. You realized what had been missing.
How many of you have had a similar experience? I did………
See on olafphotoblog.com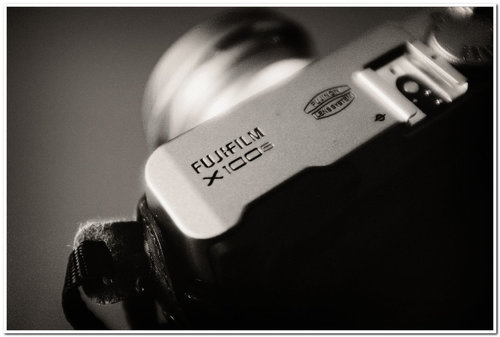 So, I've now spent a week or so with the new offering from Fujifilm and here is my little Fuji X100S Review. This won't be a pixel-peeping technical breakdown.  There are loads of those across the internet.  I'm approaching this as a professional, using the camera and hopefully from my experiences you can decide if the X100S is a camera you would be interested in buying.  Needless to say, the important stuff is that the Fuji X100S is a new 16-megapixel X-Trans CMOS II image sensor and a new EXR processor paired up with the same 23mm f/2 lens as the X100 had.  A winning combination? Now, when I was a little bitty teeny boy I had a Canon AE-1 program camera.  I loved everything about that camera from it's weight, it's size, it's form factor, it's tactile feeling and it's resultant images (OK, I was pretty poor with film, so let's not bring image quality into the equation here).
This was probably something like the mid to late eighties.  I had and Amstrad CPC464 computer and a Chopper bike rusting in the garage.  I used to watch films hired from the shop on a massive Betamax video recorder and I really liked a girl down the road called Rachael and playing rugby. I no longer have the Amstrad, nor the bike, nor the video recorder.  Rachael became a Buddhist and I'm now married to Gemma.  I do still have my AE-1 though.  It sits on my shelf in my office. Fast forward to 2010 and I'm a professional wedding photographer.  Crazy how the world shifts and tilts and we find ourselves doing things we just never thought we would be.  I was shooting weddings in a documentary approach and still do.  I was carrying a Canon 5D and a Canon 1 Series body with me to each wedding.  My back wasn't happy but to be fair, I did love those cameras and they were (and remain so) very capable and have a place in the "fond" section of my memory. I wanted a camera that was small, felt good, worked well, produced great images and a camera that I felt had a spirit about it.  Like my AE-1 did.  I wasn't getting that with my DSLRs, even though they were very able machines,  I wanted something to bring enjoyment back into photography for me. I recall seeing some adverts for this small form camera from Fujifilm called an X100.  I read reviews in the press from it's debut showing over at Photokina and was instantly mesmerised.  Why?  Because it reminded me so much of my beloved AE-1. I wanted one, and I got one and I loved it.  I genuinely did.  It came with me to some weddings and we became very good friends. As we all know, the AF system in the first batch of original X100′s (that's plural X100, not an X100s!!!!  – phew) was limiting, especially in low light, but to a certain extent Fujifilm diligently worked with users to produce a series of firmware updates for the X100 which made it a much more viable camera.  The X100 was much loved by me, and many, but a little bit like a politician it was very much subjective. Wooooosh….. fast forward again to 2013 and we have a new iteration, called the Fujifilm X100S.   An update in every sense bar the look and feel (which is, actually updated slightly).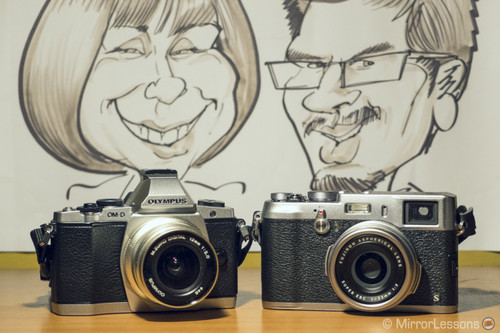 Well, for us, it is a way of pointing out not only the strengths and weaknesses of each model, but it is also an occasion to summarize our personal experiences with them. It is a place where we can give you advice about the style of photography that best suits these cameras, while helping you answer that tricky question: which model is best for me?
You won't find scientific comparisons but rather our personal experience with each camera based on a real-world usage. For more information about the cameras, you can check out our reviews and galleries across the site (relevant links are mentioned throughout the article).
But that is not all: it isn't just about us. If you've had the chance to use both of these cameras and want to share your opinion about them, feel free to leave a comment or even write to us at info@bestmirrorlesscamerareviews.com. We would love to hear your two cents! ….

CONCLUSION
So, if you went through the entirety of my comparison, you can probably already guess what my conclusion is: we simply can't say that one camera is better than the other, because they are two different models that have been designed for two completely different purposes. The important point is that both produce excellent image quality. You really have to make hypercritical comparisons to highlight the differences between the two, even though their technical specifications may suggest otherwise.
The E-M5 is certainly more versatile: the Micro Four Thirds system offers a great variety of lenses from Olympus, Panasonic and third party manufacturers, and it has all the accessories you need to use it as a real alternative to DSLRs, with the advantage of it being lighter and smaller.
The X100s is very good at what it has been designed to do: street photography. It is small, light and discreet. Despite its few weakness, I really enjoy using it and I am starting to employ it as a second body not only for personal purposes but also professional. At the same time, I know it won't ever become my main camera, as I would always miss the beauty of a good wide angle lens, for example.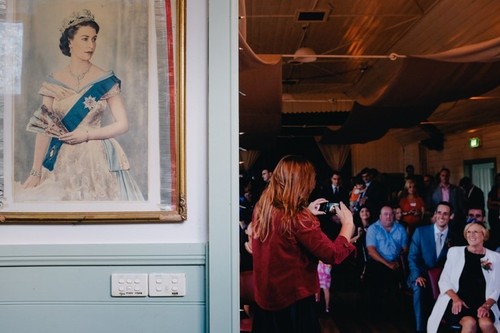 I have a confession to make. I haven't RTFM.
Nonetheless, ever since receiving my Fuji X100s by courier, I excited unwrapped it and gave it a whirl over a course of three days. Admittedly, I haven't really put it through its paces with my busy schedule, but having now seen the results (see below), I can't wait to use the X100s properly.
When the X100 was first released, there was excitement in the air. Fuji had released something that looked fantastic; it was aesthetically what every hipster and hipster-in-denial craved for. Alas, the X100 was crippled by a lack lustre autofocus and manual focus system.

Then Fuji released the X100s.

After owning the original for a few short days, I wasn't enticed by the newer release. In fact, it wasn't until a friend started raving about it did I have a look at the online reviews. The general consensus was that the Fuji had listened. They had made the changes that we had all bemoaned about. My interest was piqued once again. So I bought one (from Photo Continental QLD). On impulse. Whoops! This is not by any means a Fuji X100s review. Apart from knowing how to power it on and off and press the shutter button, I don't really know how to operate the damn thing. But it should give you some useful information should you be thinking of buying a X100s. As a wedding photographer, there are situations where a smaller compact camera would be the right tool for the job. On the wedding day, the big expensive cameras are fine. But on a portrait/lifestyle session inside cafes, libraries, and other areas under the scrutiny of the public, I have found a compact to be wanting. However, finding the compact that would do everything I wanted had proved a futile cause.
The following are my findings.
I am undecided on the X100s' metering system. Typically I am always spot metering to get the ,ost out of shadows, mid-tones and highlights. I suppose I have become reliant on the liveview metering provided by my Canon 5D Mark III. I tried OVF as well as EVF, in addition to the LCD. I think I may stick with either EVF. Focusing is snappy when there is plenty of available light. Given that I have not yet worked out how to change the AF point (FAIL!), I cannot comment on the X100s' AF tracking ability. My thumb keeps searching for a back-focusing button. I haven't seemed to be able to figure out how to change the AF 'cross' whilst in AFC mode…..
See more pictures on www.danielkcheung.com
Zack Arias put the new FujiFilm X100S through its paces in Istanbul in March 2013 – we've put together a video of Zack's walkabouts in Istanbul with the X100S where you can see him in action shooting the sights and people of Istanbul.
See on www.youtube.com