Reviews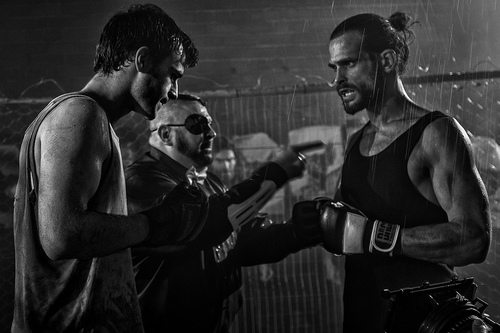 In December 2012 I received my first X100s, a pre-production camera and was tasked to capture some images of Northern Ireland in advance of the world launch in February. As a big Fujifilm X100 fan I was obviously excited to see how the latest release performed and boy did it perform!  I posted my first "Hands on the X100s" post in January and since then little camera has gone literally everywhere with me……

Conclusion:
The X100s is a powerhouse of portability and style. It is capable of capturing images that are sharp with magnetically appealing colour rendition and dynamic range. My X100s goes everywhere, it has captured plenty of images I would have missed  if I was reliant on having a digital SLR system packed. In a split second the camera is ready and capturing images whether it be live music, detailed long exposures, panoramas or just everyday documentary. I pack a second battery, the lens hood and the Lee system but rarely have I had to call on the second battery when on a day shoot. I love the X100s and after a year of shooting it still holds the same excitement it offered on day one. I can't recommend it enough.
See more pictures on www.flixelpix.com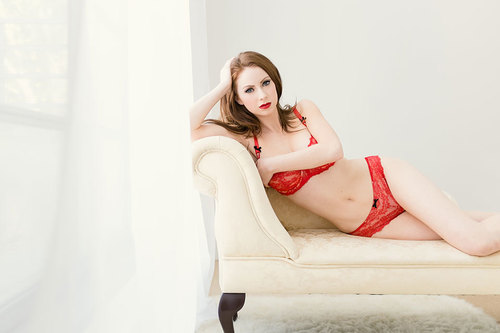 Is the Fuji x100s really a compact camera? You may know already that I have personally fallen in love with the new Fuji X series. The X-Pro1 had become my main body, replacing the Canon 5D Mk II. I said "had become", because the there is a new kid on the block who totally stole my heart. The Fuji x100s arrived on the scene thanks to a kind loan from Fuji and made its big brother look chunky, big and slow. Everything I had to get used to with the X-Pro1 have been fixed or improved in the Fuji x100s.
The question is: would I use the Fuji x100s professionally for our Boudoir Photography?

Fuji x100s: kudos to Fuji
The Fuji x100s is a beautiful camera. What do I think the "s" at the end of its name stand for? "Steroids"? "Super"? "Simply brilliant"? All of those. This camera is the natural extension of my hands and eyes. The Fuji x100s is a tiny camera, unobtrusive yet powerful. Do you remember the "pain points" I underlined while reviewing the X-Pro1? Fuji worked hard on those. The Fuji x100s is free from them. The focus speed is truly impressive. It still struggle under certain circumstances, as while backlighting your subject, but it is from another planet in comparison with the previous one. The other point I noticed that was solved is the lag between the pressing of the buttons. This little camera is quick, and when you press the button, it clicks. Would I use the Fuji x100s professionally for our Boudoir Photography? I am already doing it! ….
See more pictures on fabyandcarlo.com
It seems somehow wrong to say that something as silly as a piece of gear made me love photography in a completely new way, but the Fujifilm X100s did just that. I wasn't able to get my hands on one before leaving for Bangkok, but when I learned that AV Camera had this guy in stock for cheaper than I would have paid in Canada, I took a trip over there and made the decision to wreck my budget by buying this little life-saver. It was so hot in Bangkok at that time of year, that I was finding it extremely difficult to hump my SLR and associated junk around town with it. The SLR felt obnoxious and intrusive, and the bag required to carry everything left me sweaty and exhausted. Switching to the X100s for my street photography gave me the opportunity to move freely and without burden, and to shoot in conditions that my D300 just couldn't handle. I'm talking handheld ISO 5000 ƒ/2 at 1/60s after the sun has set. And the images at that ISO are GOOD. Not amazing, but completely useable for printing full page in most magazines or displaying on any website. What really got me was the fixed 35mm lens. I was very close to buying the Olympus O-MD E-M5, but I just didn't want to deal with interchangeable lenses. I wanted simple, and the X100s delivers that in spades……
See on www.markfeenstra.com
2013 is an exciting year for photographers. The race amongst camera makers continues. Competition is good, it accelerates innovation, keeps pricing somewhat sane and gives us plenty of choices. The last thing we need is a single company monopolizing the market. Without healthy competition, two of my favorite, most amazing cameras probably wouldn't exist, the Fuji X100s and the Ricoh GR. I love walking the streets of NYC, observing the flow of life, one of my favorite things to do when I am not on assignment. I find it relaxing and it keeps me alert at the same time. I am addicted to it. This addiction got a lot worse or better?  since I acquired the Fuji X100s and the Ricoh GR. I have been shooting with these two cameras since the day they were released. I love the X100s and the GR, like for many, these cameras have rekindled my enthusiasm for photography just like I remember it from the film days. Every time I reach for either the X100s or the GR I have a smile on my face, like a kid picking up one of his favorite toys. The X100s is a "positive camera" or a "people friendly camera", it doesn't scare the one being photographed…..
See on www.mikekobal.com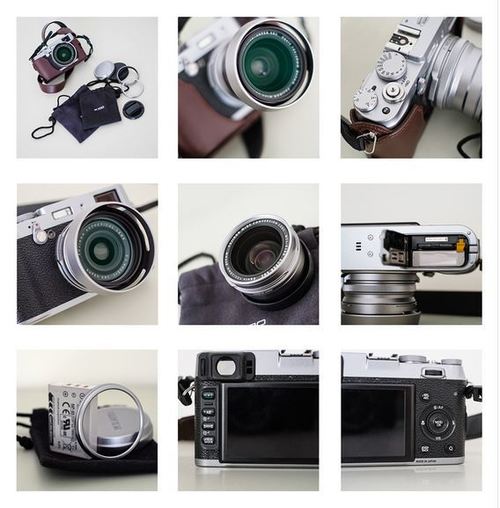 Nous n'allons pas vous offrir une débauche de spécifications techniques ni même vous proposer des tests avec mires et des analyses au microscope sur la qualité des détails de l'objectif dans les angles. Pour cela vous avez d'autres sites qui sont listés dans notre page de ressources et je vous invite à lire si vous ne l'avez pas encore fait. Cela étant dit il y a certains paramètres techniques dont nous devons parler car ils ont un impact sur l'utilisation au quotidien de l'appareil. Ce qu'il faut savoir du Fujifilm X100S c'est qu'il succède au X100 qui avait fait couler beaucoup d'encre car déjà à l'époque sa taille, la qualité d'image qu'il délivrait et son look rétro en avait conquis plus d'un. Contrairement au X100, le X100S est doté d'un capteur CMOS X-Trans de 16,3 millions de pixels. Ce type de capteur est déjà présent dans les boîtiers X-Pro 1 et XE-1. MAIS (il y a toujours un mais), il s'agit d'une nouvelle génération et Fujifilm l'a donc naturellement baptisé X-Trans CMOS II APS-C……
See on fujix.fr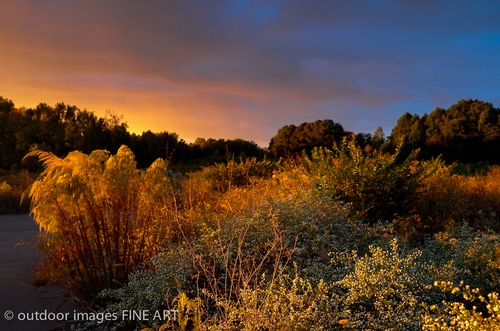 The Fuji X100s has such great usability and the sensor detail is superb with the 35mm (equivalent) f/2.0 lens.  The Leica X2 has the same focal length, but starts at f/2.8, has a much slower focus, far fewer settings and uses a dial for the f/stop rather than a ring around the lens like the X100s.  So, the question is, which one should I take with me as a grab camera for an overnight trip to Washington DC?  My instinct was to take the X100s, for obvious reasons here and in other posts.  In fact, even though I love to shoot the Leica Monochrom and the Leica M9-P, I was considering trading in the X2 along with the M9-P for a new Leica M (240) – when my turn comes of course. Then something happens causing me to think some more.  I have the X2 with me when an absolutely spectacular sunset presents itself and this is what I get.  The images below are out-of-the-camera JPEG's (OOC), and were shot using ISO 1600 and f/4.0…….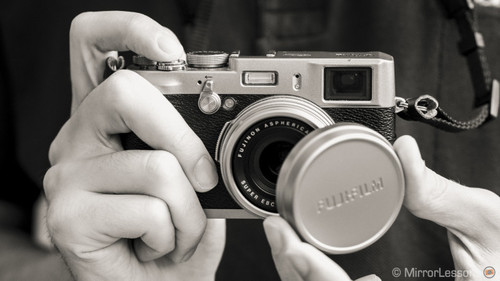 Back in July, I published the first article in the Mirrorless on the Job series. In the article, I shared my experience as a professional photographer who uses mirrorless cameras for work with a specific focus on the OM-D E-M5 by Olympus. As you can guess from the title of this second episode, I also use the Fujifilm X100s on the job, but in this case I have a different story to tell. While the E-M5 switch was premeditated because I was looking for an alternative to my DSLR, the incorporation of the Fuji into my workflow was almost a natural yet unexpected transition. When I first bought it, I was sure that I would only use it for personal purposes but I ended up carrying it with me at all times, often using it alongside my E-M5 as a second body and sometimes even as my primary body for some assignments. This unexpected combo has given me a lot of surprise and satisfaction in the year I've been using it. So how does the X100s complete the gear I require for my work? …….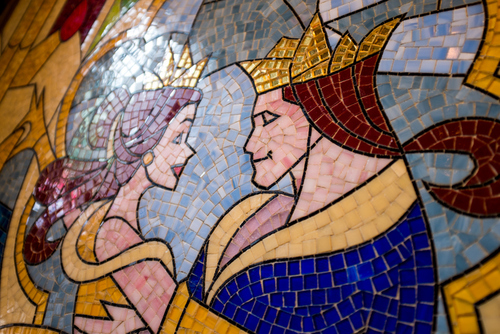 Imagine a camera that is liberating, light, powerful, and most importantly has fantastic image quality. Do you want to take that camera to the parks and shoot with it? I know I did, and that is why I rented the Fujifilm X100S recently. If you guys are familiar with my reviews, you'll know that I won't go into charts or anything done in a lab to support my claims. I use nothing by my own real world experiences, and my real world photos that I take with the gear I'm reviewing. That said, let's get into this. Also, I was so excited to get out and shoot this camera that I forgot to take any photos of the camera itself. So, Google is your friend if you want to see the way the camera looks!…….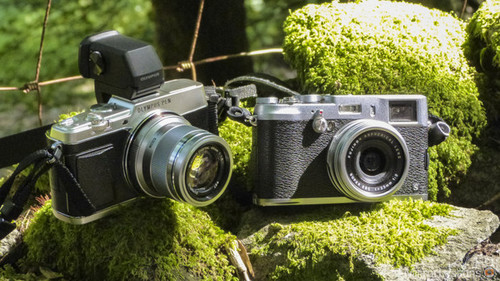 A few months ago, we pitted the then brand-new Fujifilm X100s against the OM-D E-M5, Olympus' Micro 4/3s flagship, to see which camera would emerge victorious. As it turned out, it was impossible to definitively say that one camera was better than the other as they have been designed for very different purposes. Though I risk giving away the punchline of this article in the very first paragraph, I'll blurt it out anyway: the same stands for the E-P5 and the X100s. The E-P5 is an MILC (mirrorless interchangeable lens camera) with a Micro Four Thirds sensor, and is very similar to the E-M5 in terms of specifications despite actually being the successor to the Pen E-P3. Thanks to its unique array of features, it can easily be considered a new reference for Olympus–that is, until the new OM-D E-M1 arrives later this year. The X100s, on the other hand, has a fixed 35mm lens and an APS-C X-Trans II sensor, and remains one of two Fujifilm flagships alongside the interchangeable X-Pro 1. Due to its interchangeable nature, the E-P5 can be used for a wide variety of genres whereas the X100s is intended mainly for street photography. The former is faster and has better stabilisation, whereas the latter produces more attractive film-like colours…..
Please note that this is not a technical review of the Fuji x100s. There are many great reviews already written by photographers who are technically more savvy than I am. This is simply an account of my experience as I make my first steps away from a DSLR system. I finally did it! I left the DSLR and lenses behind and boarded a plane to France, via Iceland, with one camera and a fixed focal length lens. I can hear some of you think out loud: "Iceland without all your gear? Are you crazy?" Well… Maybe I am, but I was ready for the challenge and I never looked back! If you're not familiar with the Fuji x100s, it's a retro looking mirrorless 16MP camera, fitted with a 23mm lens (35mm equivalent) and an APS-C X-Trans CMOS II sensor. Google it, everyone is talking about it! I wrote quite a bit about the power of limitations in photography before. This is not a new thing for me. Even with my Canon 5DMarkII, you were more likely to see me with a 40mm lens recently than a zoom lens. Limitations help you grow as a photographer. Traveling with the Fuji x100s for a month, from Iceland to my home country in France, was very liberating. Not only the comfortable size and weight of the camera was a great advantage, the fact that the camera became a simple tool and did not get in the way between me and my vision was the best part. It was almost like shooting with a camera phone without ever sacrificing control or quality. I'm not a landscape photographer, I'm an urban shooter. That doesn't mean that I don't appreciate a beautiful landscape when I'm in front of one. Iceland is like no other place on earth. The thought of my Canon gear, thousands of miles away, did cross my mind a couple of times while taking in the amazing Icelandic minimalist landscape. But, as they say: "The best camera is the one you have with you." And I had a heck of a great piece of equipment with me on this journey…..
See more pictures on digital-photography-school.com