Reviews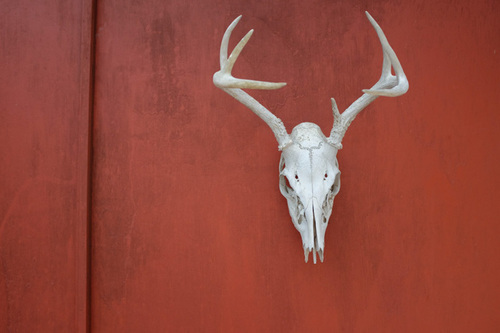 The Fuji X100S is like a nineteen-sixties era Porsche 911. A small, yet sturdy high performance machine in a beautiful body that's a challenge to master. Just because you can buy one doesn't mean you can drive one. Sure, you can get from point A to point B. But you can do that with any car. You don't buy a 911 to go to the grocery store. The 911 is built for a different purpose. Same with the X100S. It can be quirky and a little temperamental, but sticking with it, overcoming the quirks, is well worth the effort. This camera is a sexy machine. It looks good and feels good. I love its light weight and its quiet shutter. And as many others have pointed out the all black model helps make it that much more unobtrusive. People either don't notice it or don't think much of it, which means it's easier now to get those unguarded and more natural moments. The out-of-the-camera JPEGs rock! There is a seriously nice look about them. This is important if you're going to use the camera's film simulations (Velvia, Astia, Provia, B&W, Sepia). If you're strictly a RAW shooter then this means less to you. But I would bet if you're a RAW + JPEG shooter and you use one of the applied film simulations you'll be surprised how often you end up using the JPEG rather than the RAW file. With little or no tweaking in post. They're that good…….

See on www.michaelkircher.com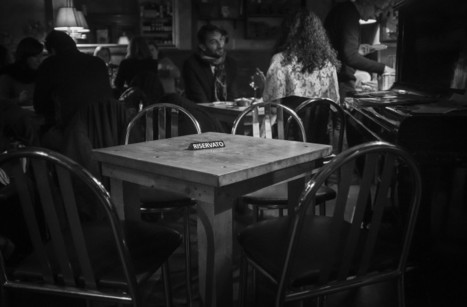 I finally had the chance to lay my hulking hands on the beautiful Fujifilm X100s, the camera over which I have been drooling night and day for the last year or so. The camera that I always wanted but couldn't absolutely afford (25 years old freelance photographer here, remember?). The camera that one of my favorite photographers of all times, Zack Arias, described as the "DSLR killer". The camera that would surprise the hell out of me, but of course I didn't know it yet. On January 9th, Fujifilm Italia agreed to be the main sponsor for my next big project, unCOMMON:Wheels , and I'll be using only Fujifilm cameras while biking from the southernmost to the northernmost point of Japan starting from March 5th. They also agreed to send me a Fuji X100s a couple of months in advance for me to get acquainted with their system and cameras. Needless to say, I felt like a kid on christmas morning: the freaking happiest I could ever be! And with this new toy in my hands, I did the only thing someone can do when they are in such a hype : take selfies in public toilets with it!…….
See more pictures on www.stevehuffphoto.com
 I originally purchased this camera because of the reasons mentioned in the introduction, namely that it is an elegant camera with a pleasing retro look which is practical, lightweight and able to create quality images handheld. However, as I worked with it something surprising happened. I started creating images I was excited about. I had ideas for images I did not have before. I started finding excitement in subjects I previously considered mundane, or for which I had no vision. The simplicity of the camera did that. The X100s is a simple camera with a fixed lens that makes me focus on taking photographs rather than on what gear I am going to use. It brings me back to thinking about photographs, instead of thinking about my equipment. It renews my vision and focuses my attention on the image rather than on the gear. Small and lightweight, I forget I am carrying it until I want to make a photograph. The camera is almost transparent. It lets the photograph come through and the vision free to express itself, renewed and fresh. As such it fosters a return to the fundamentals, to what photography is about……..
See on www.luminous-landscape.com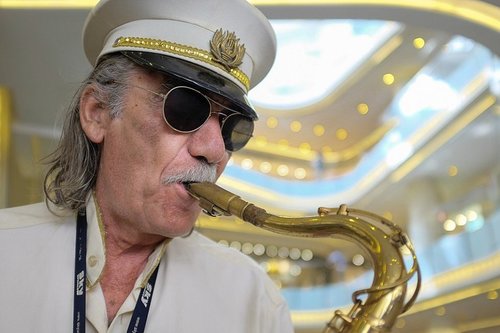 The following movie is an story about how I've hitchhiked with my best friend Ondra from Czech Republic through Europe to Istanbul with no particular plan, very little equipment packed in a small Lowepro PhotoSport backpack and a great desire for leaving the comfort zone, having a great adventure in a big world and shoot some photos. It was our first big (23 days) intense adventure outside from our country and it was so exciting, that we haven't shot a lot of things because we we're simply too busy living them. I probably don't need to tell how much we regret it while we were editing a footage&photos. Speaking of footage: I shot all the stills and Ondra was the motion guy. We edited the final movie together on my 2010 MacbookPro with an iMovie (neither of us haven't worked with moving pictures before, so another first thing!:) …….
See more pictures on pavels.cz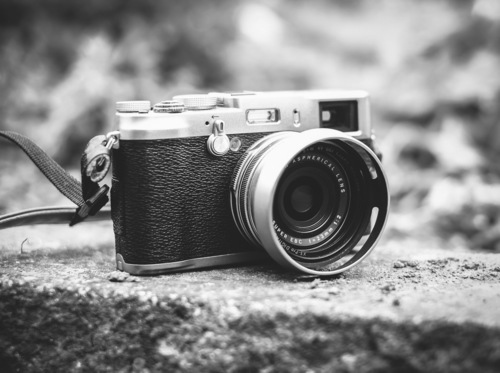 This camera is capable of incredible images, but like all good tools you need to master it, it won't help you take better pictures but due to it's size, form and specs it may just make you. You can't fire away with this and capture something, its not great for fast moving action, you must stop, take your time and compose yourself before you take a shot, this camera will slow you down and make you work for an image. To anyone on the fence about this camera then go ahead and rent one for a weekend and see what you think, it you will either fall in love or become frustrated and whip out your phone to take shots, either way this is the beginning of a new era in camera design, form and function……
See more pictures on www.colinnichollsphotography.com
For all you hipster and pro photogs out there, I'm sure you already know that the X100S has already been out for quite some time now. So if you're looking for another one of those lengthy, technical, in-depth pixel peeping reviews about this camera? Then you've most definitely came to the wrong place. This is about a four-month adventure with a piece of technology that the good folks from Fujfilm generously offered to let me put on my left shoulder. A journey through life as someone who makes pictures for a living. I didn't know much about the X100S to be honest other than all the Internet hype I've read. But that's about it. I already own the best set of tools for myself that is needed to do my job, so it didn't really cross my mind to look elsewhere at that time. But then this  X100S made me turn my head … a few times. For some reason I still don't know. Ah, why not give this unusual opportunity a shot I asked myself……..
See more pictures on petapixel.com
In the corner of my office, there is a small cabinet full of old Persol sunglasses, almost all of which have Havana Brown frames and bottle-brown tempered glass lenses. They are brilliant for photography because that shade of brown makes everything look so beautiful, and it takes a lot more than the metal eyepiece of a camera to scratch glass. The problem is that virtually all of them are now derelict, with cracked frames, missing lenses (dropping onto cement causes tempered glass to shatter into a million blunt cubes), and general acetate decay. I worried for a little while that my Fuji X100 would eventually meet this same fate, slipping bit by bit out of use until it became a paperweight or a bludgeon-style weapon for a small child to use. So I wondered, "why not make it see something I can't?" And so the project began to build a full-spectrum X100 (UV + visible light + infrared). It's a little like eyeshine in Pitch Black, the rather interesting indie movie that spawned the awful Riddick sequels. Here are some examples of what the X100 can do with its intrinsic IR capability, a Polaroid 720nm filter (like a Hoya RM72), and difficult-to-handhold exposures (as in things like 1/10 sec at f/2 at ISO 3200 – which would not be too bad if you were used to using infrared film back in the day……
My new camera! It is here. After not many days at all of waiting (but after a great deal of deliberation about wants vs. needs, eating vs. starving and so on) I ordered a Fujifilm X100s . Ken Rockwell, that master of hyperbole and audience-directed sabre-rattling (seriously, the guy can't write three lines without flashing his cutlass), called it the world's best digital camera. While that's almost certainly not true, it's a hell of a machine. The rings and dials cry out to be fiddled with. The optical viewfinder features framing lines and parallax-corrected autofocus. My god, this thing has an actual optical viewfinder…..
See on www.thepalinode.com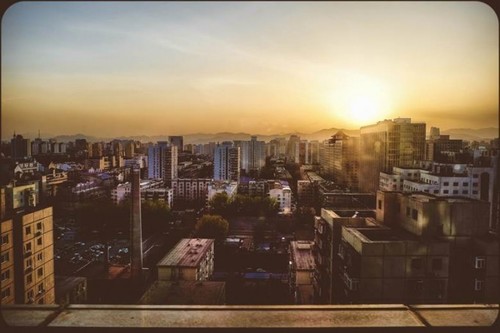 What did Fuji here is magic, it gives you both of the 2 worlds. EVF is a great technology improvement over the past years, it gives you the possibility to manual focus more accurately than you could through an OVF. It's also better for a perfect framing and gives you a good overview of your real exposure, WB and color rendition. On the other side it's a lot of tech' adding "filters" between you and the real scene. If you shoot RAW, you do not really care about your color rendition, WB or exposure since all this can be adjusted during later on post processing. One remark on focusing, for those who never used an X100/X100s, since it's not a ranger finder, you cannot manual focus using the OVF. Then comes the OVF, and that for me is a very very very important part of the photography experience. When I'm using an OVF, I'm slowing down. I take time to look around and concentrate on the instant trying to catch interesting things and just simply enjoy! Add to this the LCD screen of the X100/X100s that you can just leave displaying the most important info, focus point, metering, AF-mode etc… No live view and go out for a RAW shooting session, never reviewing any of your photos during it and you will enjoy a classic photography session……
See more pictures on www.stevehuffphoto.com