Fuji X-Pro1
Here are my views on the Fuji 55-200mm lens – still a firm favourite on my X-E1 and X-Pro1. My entry into the Fuji X Series was via the superb X100 camera and that will be the subject of another blog at a later date. I was so impressed with the quality of the x100 that the X-E1 soon followed with the added benefit of the 18-55mm kit lens. Again, I was blown away by the quality of the image files and what a lens, far superior to what you might expect from a kit lens. So that brings me to the topic of this blog because it wasn't too long after that Fuji announced the launch of the 55-200mm lens and I had to have one. I pre-ordered mine from Wex Photographic and patiently waited. I was rewarded with what must have been one of the first lenses to be delivered in the UK. Now almost 5,000 images later with this lens and numerous subjects covered, from travel photography to weddings I can report that it is a mighty fine lens.  Sure it's quite a large lens when compared to the compact nature of the cameras but it's still a lot smaller than the Nikon or Canon alternatives.  The only area I've really struggled is with moving subjects when the focus just doesn't latch on quick enough and you get a higher than expected number of missed shots. Here is a sample of some images taken with the 55-200mm. I wholeheartedly recommend it…….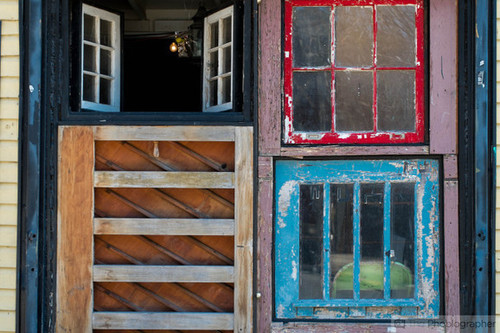 Back around late last year, we took a very early look at the Zeiss 50mm f2.8 Macro Touit lens for Sony E mount and Fujifilm X mount cameras. We're happy to say that the new 50mm f2.8 Touit lens is right now in the house and we're currently underway with testing it. As the company's third offering for the lens mounts and their first macro lens, it is also the company's longest focal length. Rendering a 75mm field of view due to the APS-C sized sensors, the lens can double as a portrait optic as well as be used by anyone that just wants some glorious bokeh due to the way that the field of view and aperture work out. With a full frame equivalent of f4.5 on a full frame camera, this lens is also by all means not small–but nor is it small on image quality……..
See on www.thephoblographer.com
Recently I spent the day doing a spot of event photography at the Baltic Art Gallery, Gateshead.  The event, Public Sector HR Summit 2014 was a vibrant collection of some of the best speakers on the subject and attracted a good spread of attendees from across the country. As far as photography is concerned it provided something else – a reason to break out the Fuji 55-200mm lens on my X-Pro1 and test not only its telephoto range but also its image stabilisation. The lens is certainly different to use with the Fuji cameras than the primes I have become accustomed to and immediately brings back thoughts of using a DSLR style setup.  It is longer and heavier than my other lenses and with the hood in place it requires a bit more work to remain discrete when zoomed to its fullest extent.  This being said, it is small and nowhere near the heft of something like the Nikon 28-70 I was shooting with on a D700.  Indeed the combined weight of the X-Pro1 and the 55-200mm felt less than that of the 28-70 alone and the overall dimensions are around the same length but about half the width……..
See on www.notofthisearth.co.uk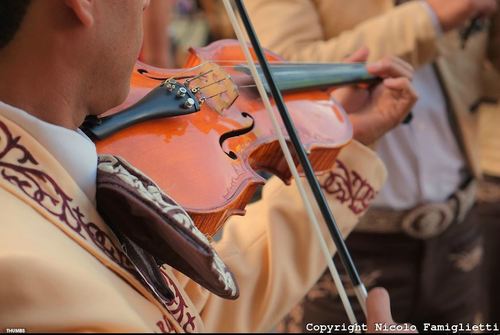 This gallery features color images of Guanajuato, Mexico. Once a small mining town known for boozed-fueled carousing, Guanajuato, Mexico gradually grew to first a villa and then an extremely wealthy city with a cathedral and some 35 churches, many of which were destroyed and never rebuilt following the devastating floods that were once an integral part of the city's history. Today, the city is the bureaucratic center of the state of Guanajuato and a tourist Mecca for visitors from near and far. Street performers, sporting elaborate theatrical make-up and costumes, some homemade and some professionally prepared, and looking to cash in on the tourist dollar, are a common sight in the city's streets. Some of those artists as well as other aspects of a city many consider to be the prettiest in Mexico are featured in this gallery. All images featured in this gallery were captured with the Fujifilm X-E1……
See on eyeniccolo.photoshelter.com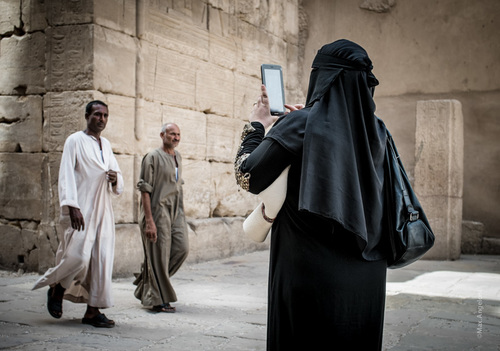 Zeiss's presence into the CSC camera market seems the final consecration of such cameras. They are no longer a "second choice" camera systems but effective photographic tools capable of satisfying the needs of the most experienced photographers.
During their first years of life the CSC cameras have had to find a spot of their own in the wild photographic market. Many thought that such cameras would have lead to a quick fall of the DSLR cameras systems in favour of the new mirrorless camera systems. Reality is different and the high end compact cameras are the ones that suffered the most because of the CSC cameras. There are various reasons for this. First of all, the fact that these young systems were rough, were not as mature as the DSLR ones, especially for what concerns the overall performances. Also, the limited number of lenses available, compared to the incredible amount available for the most used systems forced the CSC cameras to be a consumer oriented product rather than a professional one…….
See on riflessifotografici.com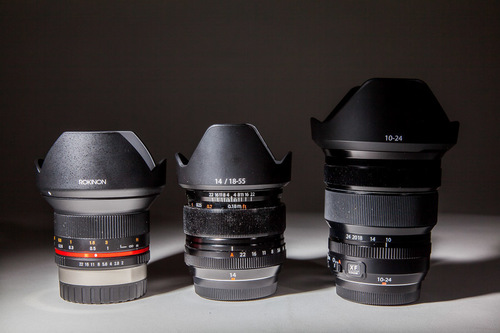 The Samyang/Rokinon 12mm f2.0 for x-mount was recently announced and has arrived in the stores. Samyang is the original manufacturer and the lens is also rebranded and sold under several names, including Rokinon.  I ordered one to take a look, nice and compact and it was certainly priced right. It is manual focus, manual aperture with no EXIF data being sent to to the camera, which is something that really irritates me, but oh well. At least Fuji anticipated that people might use other brands of lenses that might not provide that information so you can at least set the focal length using the camera menu. This allows you to identify the lens when you are using it in the field, but you do not get any aperture information. I received my copy of the lens, packaged well for shipment in a plastic shell with a small manual and small cloth bag to hold the lens if needed in the camera bag. The lens shade is detachable and made from plastic. The locking mechanism  for the hood seems a bit weak and may wear after some on and off use, maybe not but I do not have a lot confidence in it. The aperture ring is smooth and has half stop detents from f2 to f22. The end of the lens barrel is threaded for 67mm filters. The focusing ring was smooth and gives a nice feel when focusing. The lens itself seems to be well built and rugged, it is not weather sealed. When inserted into the camera there is some play, it did not lock in place firmly.  I was able to twist and shift it a small amount between the stop in the lens mount, since there are no electrical contacts this should not really be a problem, although I wished it would lock in place better, this might be just manufacturing tolerances. The lens is light enough that it balances well with the camera…….
See on www.aps-photo.com
A few months back, I got to travel to one of the most culturally rich countries in the world, India. I was sent there for work, though the purpose was mainly to learn from people I work with in my current role. It was 6 full weeks of work, travel, and the worse part of it – being away from my family. Still, I relished in this rare opportunity as I knew I could go around places during the 6 weeks, get to know more about India, it's culture, it's places, and it's people. I've had a lot of interesting places I got to: Gardens, Temples, more Temples, and even more Temples, that were fascinating in so many different aspects. We got to go around Bangalore, go to Mysore, Shravanabelagola and Belur. We of course wanted to swing by Delhi and take a trip north to see the Taj Majal – but plans didn't push through. Some other time maybe. :) I brought my Fuji X-E1 along with the Fuji 35/1.4 and Zeiss 50/1.7. I could remember a few years back during my trip in Singapore, I was a DSLR user back then, and after bringing it the first day, it was just left in the hotel for the next days as my back and shoulders were already hurting. I never had this experience with the Fuji X. It's really something you can bring wherever, and you'd be able to focus on taking photos instead of thinking about where the next stop is so you can get some rest on your sore back…….
See on mikeangphoto.blogspot.de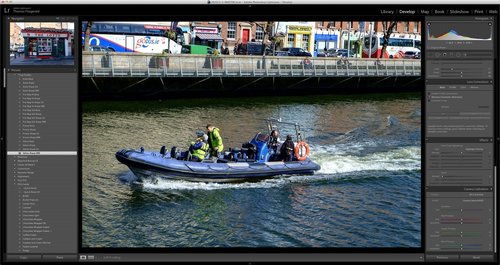 Now that Lightroom has added colour profiles for Fuji's x-series of cameras, you may want to use them regularly in your processing. Rather than having to go down to the calibration menu each time and find the profile in the list (which can be quite long if you have VSCO installed) I've created a set of presets for each of the main profiles. This way you just have to click on the relevant preset. To take it a step further I've added a few variations of each one for common tasks, again to help speed up ones workflow. The four variations are:
Base: Just the profile applied
Sharp: With added sharpening from my Fuji sharpening presets.
Sharp CA: With sharpening and Chromatic Aberration reduction turned on.
Sharp DRE: With all of the above, and some highlight and shadow manipulation as well as some tweaking of the tone curve and clarity for a little extra oomph.
I've just created versions for the colour looks. I haven't done the black and white ones, because personally, I have better ways to make black and white images. These are just workflow tools to help you get started, they're not meant as magical fixes for your images…….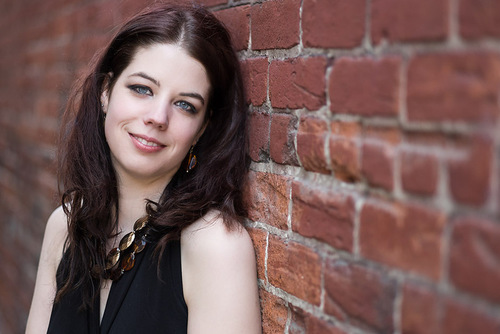 In my last Fuji vs Canon lens comparison, I compared the Fuji 23 and 35mm lenses, to the Sigma 35mm F1.4, and Canon 50mm F1.4. In that comparison I was using the Fuji X-E2 and Canon 5D Mark III. You can see the results HERE. For this comparison, I was curious to see how different the results would be between Canon's 85mm F1.2 and the Fuji 56mm F1.2. Both are considered to be top in quality for both companies and are meant to be a top notch portrait lens. In the case of the 85mm, we get a true 85mm F1.2 on a full frame camera while with the 56 F1.2, we get an 84mm F1.8 equivalent on a 1.5x APS-C cropped sensor. I tested the 85mm using the Canon 5D Mark III and the 56mm F1.2 using the Fuji X-T1. On paper, this should mean that the images from the full frame sensor should look more rich, have more detail and should have shallower depth of field. At least this is what one who knows camera gear would guess. The one thing that holds true is that the 85mm does indeed have the ability to have a more shallow depth of field. Other than that …..
See on andrewvanbeek.com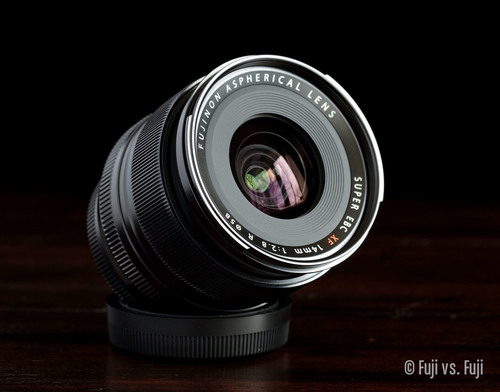 The FUJINON XF 14mm ƒ/2.8 is a 21mm equivalent, and Fujifilm's first and only prime that barely ekes out the "ultra" denotation. It is significantly wider than the tiny FUJINON XF 18mm ƒ/2, and is made for very different use; the 14mm ƒ/2.8 is built with landscape architectural photography in mind with it's minimal distortion, ƒ/2.8 maximum aperture, edge to edge sharpness, and beautiful engraved depth of field markings. The 14mm ƒ/2.8 holds a place in my Ultimate Prime Kit along with the 23mm ƒ/1.4 and the 56mm ƒ/1.2……
See on www.fujivsfuji.com