Fuji X-Pro1
Summary
Pros:
Solid casing made of metal,
Sensational image quality in the frame centre,
Excellent correction of the chromatic aberration (longitudinal and lateral),
Imperceptible spherical aberration,
Negligible distortion,
Very low astigmatism,
Good work against bright light,
Fast, accurate and silent autofocus.
Cons:
The Fujinon XF 14 mm f/2.8 R is an expensive lens. Its price is comparable to the price of the Zeiss Touit 2.8/12, a device more difficult to construct (because of a larger angle of view) which we tested not so long ago. If we deal with such expensive instruments our demands are very high and every slip-up in our test can be pretty costly. The Fujinon had no slip-ups. It's obvious the exorbitant price is combined with zero tolerance for mechanical and optical compromise. You get a solidly build instrument which is optically excellent and will work very well in practice….
See on www.lenstip.com
This is a service release providing support for a large number of new cameras, lenses, improvements and bug fixes. We are currently testing this release; we do not recommend upgrading into a critical workflow until our testing with this release is complete. Read on for more details about the update, or visit our Download Archive to get it.
Improvements and bug fixes
Enhanced color profiles for Phase One IQ250, Olympus E-M10 and Fujifilm X-E2.
Fixed an OpenCL related issue on the new Mac Pro with D300 and D500 graphics cards.
Fixed a number of live view issues on Mac and Windows.
Stitch AppleScript now supports the latest version of Photoshop.
Fixed an issue with Regenerate Previews on Mac.
Fixed an issue with Delete Permanently in sessions on Mac.
Fixed a couple of issues related to style management on Mac.
Fixed an issue occurring when shooting tethered to EIP on Windows.
Fixed an issue preventing renaming of files referenced by a UNC path on Windows.
Improved robustness of catalogs on Mac.
Camera File Support
Fujifilm X-T1, XQ1 and X-A1
Nikon D4s
Olympus E-M10
Pentax K-3
Sony A390, a3000 and NEX-5T
See on captureintegration.com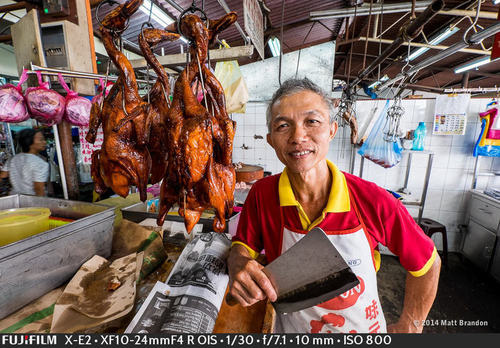 Last week my friends at Fujifilm Malaysia loaned me two of their latest and greatest lenses to play with and asked me if I would share my thoughts. I have been waiting for these two new lenses probably more than any of the other lenses in their entire lineup. The two lenses are the XF10-24mm f/4 R OIS and the XF56mm f/1.2 R. On a cropped sensor, such as the two cameras I am shooting with – the Fujifilm X-E2 and the X-T1 – they represent a full frame focal length equivalent of 15-36 mm and 85 mm respectively. I recently bought the X-T1, but I do not plan to review the X-T1 as it may be one of the most reviewed cameras on the planet, to date. It definitely is the most reviewed Fujifilm camera till now. In this post I want to give my thoughts on the XF10-24mm f/4 R OIS. Later in the week we will look at the XF56mm f/1.2 R. This lens is sold in the USA for around $1,000, but costs a bit more here in Malaysia (I have been quoted RM 4,300 or US $1,300). The build is just like all the other Fujinon lenses; it's metal and built like a tank. Being a zoom lens it doesn't have the aperture markings on the lens barrel like the primes lenses do. I really wish Fuji would figure out a way to do this…..
See on www.thedigitaltrekker.com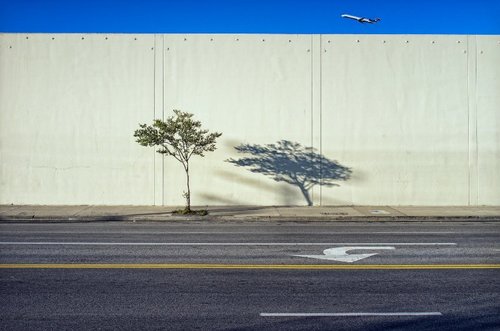 Jeff Seltzer, 43, sucht leere schöne Räume in überfüllten Großstädten. Der US-Amerikaner zeigt auf seinen Fotografien auch gerne Überbleibsel, die Menschen auf Straßen oder Flughafen-Wartehallen hinterlassen haben: Zigarettenstummel, Bremsspuren oder Kritzeleien. Vor allem aber hat er es auf Parkplätze abgesehen. Seltzer wurde in Los Angeles geboren und studierte dann Kommunikation und Rhetorik in San Diego. Er lebt und arbeitet als Fotograf in L. A.
See on www.spiegel.de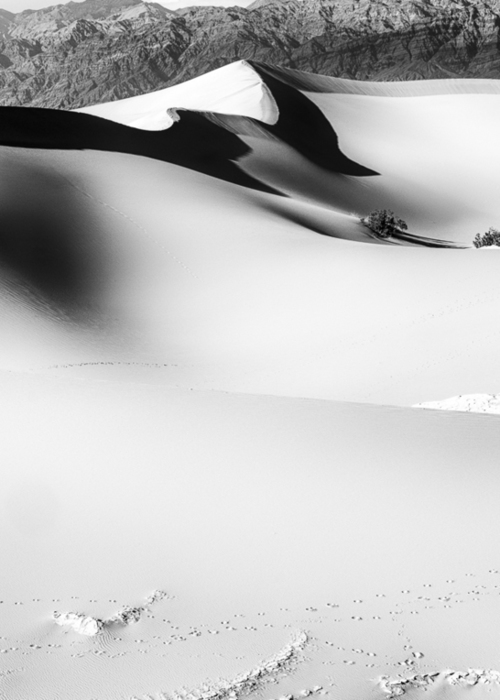 Vor gut zwei Wochen habe ich mich von meinem geliebtem Voigtländer Nokton 50mm f1.5 getrennt und mir anstatt das viel gelobte Fujinon xf 56mm f1.2 gekauft. Die in etwa eine halbe Blende mehr ist natürlich schön, tatsächlich war dies aber nicht der Hauptgrund, weshalb ich wechselte. Ich bin nicht so der Offenblende-Fanatiker. Klar benutze ich gerne große Blendenöffnungen, auch als gestalterisches Mittel, jedoch habe ich meist die Erfahrung gemacht, dass mir die Bildergebnisse bei den Objektiven, die ich so in meiner Laufbahn hatte, bei offener Blende selten zusagten. Ich blende oft ein bis zwei ganze Blendenstufen ab, sodass ich sehr oft bei Blende 2.8 lande. Letztlich war es vor allem der fehlende Autofokus des Voigtländer Objektivs, welcher mich zum Fujinon greifen ließ. Das manuelle Fokussieren macht mir schon viel Spass, aber es gab doch immer wieder mal Momente, wo ich den Autofokus eben doch vermisst hatte. Bis zum Erscheinen des Fujinon 56mm gab es auch keine Autofokusalternativen für ein schönes Portraitglas. Kurz vor meinem Death Valley Trip kam dann das Objektiv bei mir an. Ich hatte gute zwei Wochen Zeit dieses Objektiv in all den Bereichen zu testen, die mich persönlich interessieren (Außer für Street, aber da mag ich so lange Brennweiten eh nicht!). Von Portrait über Landschaft bis hin zu Architektur habe ich es benutzt……..
See on www.qimago.de
When a therapist is seeing a creative patient considering mood altering medication, before the prescription is written, the patient is warned of a caveat (well known to any intensely creative individual), that the drug may alter the creative process. Creatives know that all that juice resides in the dark part of the mind. It's a trade off. At times, not a fun one. Whether anyone has noticed or not, people who reside in the creative world often make the news dealing with depression issues. And being in the arts my entire life, to date, it is well known that artists opt for dealing with the emotional roller coaster than to feel a bit more balanced, but losing that creative edge. This is not news. But, an interesting thing happened today after I posted the lead image on 500px……
See on tonysweet.com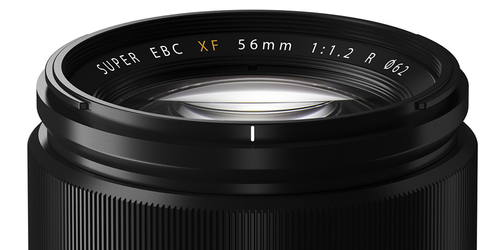 Fuji offers a light weight and very capable camera system with some of the best optics and I'm so glad I have switched because now I can finally concentrate on the photography. They currently offer 3 innovative cameras (XPro-1, XE-2 and X-T1) and some of the finest lenses I have ever used. And Fujifilm know a thing or two about making high quality professional grade lenses (look here). So far I have been blown away by the performance of the XF 18-55mm, XF 23mm and the subject of this review, the XF 56mm……..
See on www.johncaz.net
When Fuji announced the Fuji X-T1, it didn't take long to get my attention.  Just as the camera went on sale, the lovely people at Fujifilm asked me if I wanted to have a look.  I have used the X-T1 as a day camera for a while now and here is my little report on how this camera shocked me. At first, I was unsure if I liked the design, the button placements or even the smaller size and weight.  Pre X-T1, I was a huge fan of the Fujifilm X-Pro. I am still thinking the X-Pro is the right camera for me, but I was pleasantly surprised at just how good the X-T1 is…….
See on www.slrlounge.com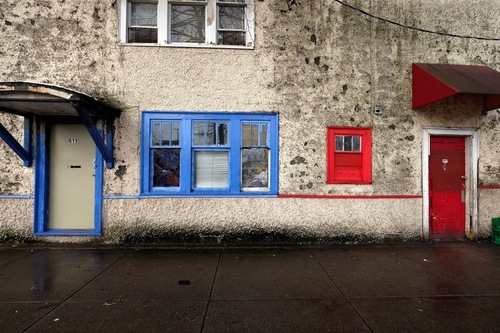 Conclusion:
When Fujifilm first announced the X-T1, I was busy reviewing the X-E2. I had it for almost 2 months, and I got to really know the camera. I looked at the specs of the X-T1, and thought it wasn't such a big deal. Since most of the inner workings of the X-T1 and X-E2 were similar, why pay the extra $400 for weather-sealing, a larger EVF, and articulating LCD screen? It's the same sensor, same processor, same operating system. I liked the balanced look of the X-T1 (looks a lot like the Contax RTS), but would it be worth the extra cost? At the time, I thought no, not for me. However after reviewing the camera, I've changed my mind, with a few reservations. The $400 price difference isn't just about specific features, but the overall ergonomics and function of the camera. When you shoot with it, the camera just works. It feels good in the hand, it shoots quickly, the EVF and LCD is very powerful and functional, the build quality is excellent, and the design is just beautiful. I think the camera would be just as special without weather-sealing, and with better working buttons (especially the rear 4-way control dial), perhaps it would be even more beloved by owners of previous X-series bodies…..
See on www.bigheadtaco.com