Fuji X-Pro1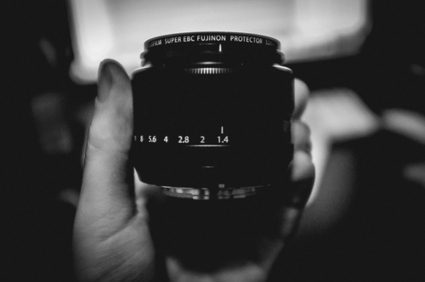 I'm just going to focus on the lens for this review, so the same goes if you have this on a XPro 1, XE1, XM1 or any other X camera, either way this lens is awesome, just incredible. As with the other reviews I'm gonna go mostly images on this one with a brief bit about why you should get this lens and just how awesome it is. It is sharp, damn sharp even at 1.4 and for the price it is a steal, sure its more expensive than your standard 50mm prime but its in whole other league, this is what you need if you have an X series system, if you gave me one camera and one lens to shoot a whole wedding I would do it on this, well I have done it on this albeit as a second shooting but I would be more than comfortable rocking this and only this for any wedding…..
Sharpness:
Peoples main love of this lens comes from its outstanding sharpness, I'm not going to make tests and charts, but show two examples of just how good it is, even wide open, which is how I shoot this lens most of the time. You can click the images to get a full screen view, with the crop the images start to soften up and grain becomes a bit more noticeable, but it really doesn't matter, you shouldn't have to crop this aggressively anyways, but if you ever need to the option is there. I do like a nice sharp lens, for me an images that are as crisp as the ones this lens produces are the kind that I want to create for my clients……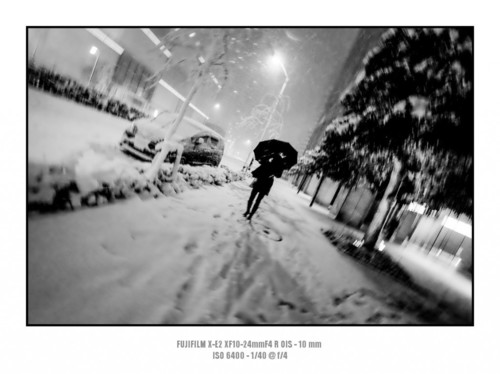 When I was in Japan, I had the opportunity to have a couple of hours with a prototype of the new Fujinon XF10-24mmF4 R OIS lens. I don't shoot a lot with wide angle lenses, so I'm definitely not an expert. But I'll share my first impressions with you anyway. It wasn't a surprise but the 10-24 is a pretty big and heavy lens (if you compare it to the other X-lenses that is). However in practical use, it wasn't an issue at all. As we've come to expect the lens is really well made and has a nice quality no-nonsense feel to it. I really love the fact that it has internal zooming, meaning that it doesn't extend when zooming in (like the 18-55 and 55-200). The constant F/4 aperture is also nice…….

See on bertstephani.com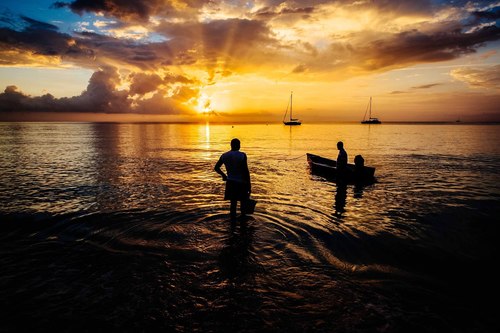 I finally made it out to Jamaica… nearly two months ago!! What can I say? There are plenty of distractions in Miami outside of work that might have played some part in delaying this post. I left on Christmas day to meet a couple friends who were flying in from Baltimore. It was my first (personal) trip to the Caribbean since I moved to Miami. As long as I'm here, I can't complain about all the tropical destinations that are less than three hours away, and I need to do a better job of taking advantage of them. I had been wanting to go to Jamaica for a long time – the beaches and Kingston. Although we were only visiting Montego Bay and Negril on this trip, I still had high expectations. One of the things I was most excited about was my next opportunity to take pictures outside of the US, even if I wasn't able to get a waterproof camera in time. I arrived about an hour before my friends. As soon as I cleared customs at Montego Bay, I went to the bar outside the airport for some Red Stripes and beef patties. I documented that whole experience via my iPhone on Instagram. I was looking forward to doing more of that, but sadly my phone did not survive much longer. It was charging while we were at the hotel getting ready to hit the beach. As we were rushing out I snatched the phone off the table, forgetting to screw in that crucial piece on my waterproof case. About an hour later, as I laid back floating on the water, I pulled the phone out to to take a picture only to notice that the case had been completely flooded with salt water. Not cool… but needless to say, I had brought my X-Pro1 along on the trip……

See on blog.karimhaddad.com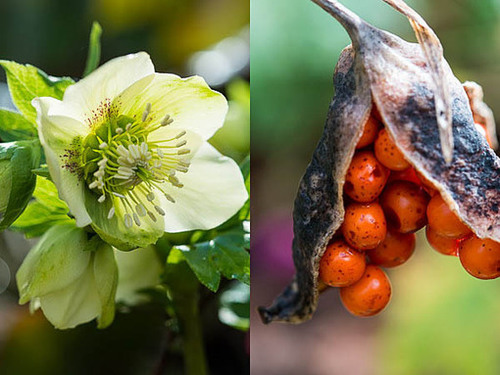 I have found what I have been looking for! I have had Canon G6, G7, G9 G10, G11 and G1x, I've had Fuji x100, Canon S90, Sony RX100, Ive had Olympus Pen EP1, I've had Coolpixs, I've had Iphone 5 (!) and I've had Holgas and Lomo… My work kit is a Canon 6d and 5d2 but I can't settle on a 'carry round camera' (snap camera, spare camera, party camera, travel camera etc etc)….until now! I LOVE the Fuji X-Pro 1. Before you say it, I know its much much more than a 'snappy' camera, its a whole system, capable of top quality results. But I love it because its small, light and easy to carry, it has a range of lenses available, and it is extremely well made…. it feels 'heavy' (in a good way!), its metal and it looks beautiful. It harks back to the Rangefinder cameras of the past, and looks (a bit) like an old Leica……
It is always difficult to find even a few moments to post photos and updates when leading a workshop. But we have made it to Pushkar and that means for the participants of the Fujifilm Rajasthan Photo Trek a day of rest. We had two quick days in Delhi exploring my favorite haunts, Nizamuddin and Chandni Chowk in Old Delhi. After that a overnight train trip to Jodhpur, the Blue City of Rajasthan. Our group is diverse in make up – some folks have hardly picked up a camera and others are seasoned photographers. But everyone seems to be hitting it off and finding their groove. I hope by tomorrow or the next day I will be able to post of our participants work, it is quite impressive. The image below shows Piet Van den Eynde leading the group in an impromptu lesson on off-camera lighting. The next image shows the result…….

See on www.thedigitaltrekker.com
I've been exploring astrophotography a bit more with the Fuji X-Pro1 and have been tremendously happy shooting the moon at least.  The next step in the evolution of astrophotography with this camera is to start shooting more deep sky objects.  This is going to require a bit more effort, some tracking tools and some software tricks to make the images that I have in mind. The trick with fainter objects that require telephoto lenses or even telescopes to see is that the earth is rotating pretty fast relative to these faint objects.  Even the moon being close in and shockingly bright (Remember that these images are f/12 aperture equivalent and 1/160 exposure at ISO 200), moves pretty rapidly through your field of view.  Here is a movie of the moon seen through the same setup as the first image.  Now if you imagine a much fainter object that requires much longer exposures (think multiple 30sec exposures equivalent to an hour of imaging time), you are going to need some way to compensate for the rotation of the earth.  More on that in a later post…..
See on prometheus.med.utah.edu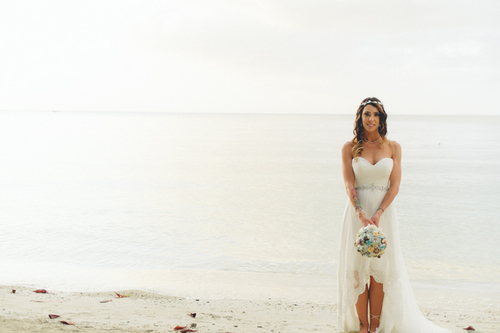 Man, I love an adventure! I have had some incredible experiences in my lifetime, and this is right up there with the best of them. Ashley & Garrett, you guys are the coolest – way beyond anything I could have imagined; still not as cool as Rachel & Jeje though. It was an honour to spend the past week in Jamaica together with you, your kids, and your family & friends – we had fun! It is going to be very difficult to express such an awesome experience and my hope is that these photographs repay your trust and faith in me. This. Is. Just. A. Preview. And YES Ash, I will be your BFF, so long as Garrett is ok with it. Boom!
See more great pictures on vopoku.com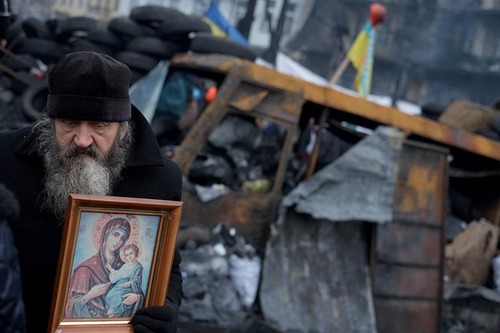 After months of fight in Majdan square, the tiredness is everywhere….
See more pictures on ericbouvet.com

Firmware updates allow compatibility with the new XF56mm lens, and also improvements to OIS functions.
Fujifil pleased to announce that new firmware updates are now available for the following products:
The updates for the camera models incorporate the following changes:
Addition of compatibility with XF56mmF1.2R.
Improvement of AE accuracy with XF56mmF1.2R
Improvement of AF accuracy with XF56mmF1.2R (only for X-E2)
For the lenses, the following changes are applied:
Improvement of OIS function for movie shooting when panning and tilting a camera.
Improvement of OIS function for still image shooting.
Fixed a bug where the maximum aperture always displays F5.6. (only for XC16-50mm. )
Improvement of AF response during continuous shooting with X-E2 and X-T1. (for XF18-55mm and XF55-200mm)
See more on: Fujifilm
… I tested the Helios 44m in a lot of situations, and it still produces awesome or pleasant photos. I tried using the Fuji X-E1 with 44m combo for street shoots, still life, landscape and of course, portrait shoots, and the lens produces awesome results (Do check out my blog for more of the photos produced). Some might say it will not be as good as the new Fujinon XF 56mm f/1.2 and I believe so too. The Fujinon XF 56mm f/1.2 sounds and looks like a very sexy lens (very tempting) but that will not make the Helios 44m a bad lens. In fact if you compare the price of both lenses, the Helios 44m might be a beautiful lens you would be happily using yet having the funds to purchase other available lenses or support other stuff in your life. So, sometimes it is good to look backward and make a vintage alternative. Good day ahead……
See on findingrange.com