Fuji X-Pro1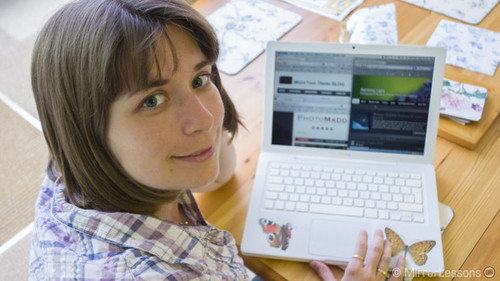 It only takes a few minutes of browsing the Web to discover popular websites such as Steve Huff Photo or the Phoblographer, but what about lesser-known sites that talk about mirrorless cameras? Don't they need some time in the spotlight too? Since we started our blog back in January, we've come across some real gems, which is what spurred us to create this top 10 list and share it with you. If you too have come across a site you feel deserves recognition, or if you have a site where you review mirrorless cameras, do not hesitate to let us know in the comments section! ….
Thank you very much Heather for your appreciation. I´m proud to be your number 1 ;-))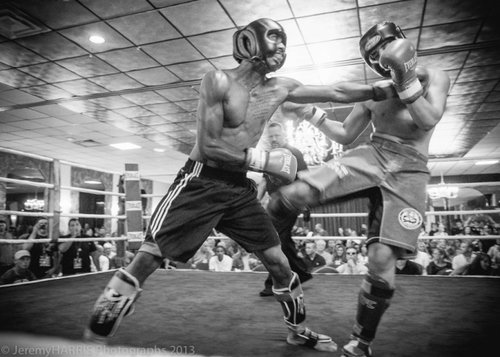 From a recent kickboxing event I photographed for Jackhammer Productions. Sons Of Italy, Long Island NY.  All images made with the Fuji X-Pro1, 35mm, and 18mm lenses.  Edited with Adobe Lightroom 5 and VSCO Film…..
See more pictures on jeremyharrisphotography.wordpress.com
With miraculous timing, the latest Fuji XF 27mm Lens turned up on my doorstep, at the same time as visiting family from Blighty. So it got attached to the X-Pro1 immediately, and got almost exclusive use during a two week blast around California's theme parks and zoos. The lens is very distinctive, and is quite a departure for the X series, in that it's a compact pancake model, with no lens-mounted aperture ring, and no lens hood. This completely changes the look and feel of the camera – making it a very pocketable system, with a very low visual impact (excellent for street work). The lack of hood was a concern at first – but Fuji made great claims for the new lens coating, which have been born-out in use – the lack of hood is a non-issue as far as flare is concerned. The lack of aperture ring was odd at first – it was a key feature of the X system, and indeed the pre-production lens I saw at CES had an aperture ring on it. In practice, I quickly adapted to using the aperture 'dial' on the back of the camera – and although it's a change, it is a complete non-issue in daily use……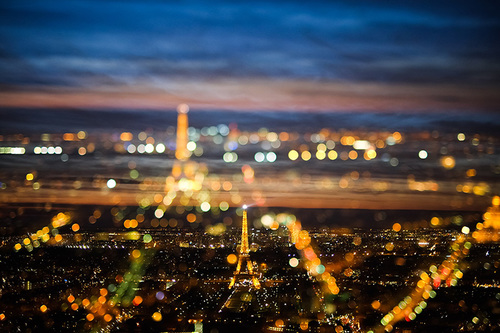 From my reader Vincent:
"I was lucky enough to get my hands on an x100s just before I begun my travels this year and I think it is the single most important photographic equipment I have ever bought. I carry it with me everywhere, it fits into my pockets effortlessly and it just becomes an extension of who I am. As a result of having the x100s in my pocket where ever I go and the travels I have coming up over the next few years, I thought it will be fun to create X-PLR. X-PLR is derived from explore and a play on the X series cameras. My aim is to explore as many different countries and cultures as possible and I will be documenting  99% of my travels with the X100s. X-PLR is still at an experimental phase but I  plan to visit some interesting places, my aim is to document things as I go along, so I am excited to see how things develop over the years…."
See more pictures on vopoku.com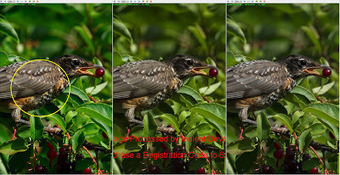 Iridient Developer is arguably the best RAW converter  for Fuji X-Trans raw files. About a month ago I tested Iridient 2.1 and was really impressed. My review is here. The latest 2.2 update brought additional features, improvements and bug fixes for Fujifilm X.
New Features:
New, smoother "Soft Look" demosaic option for Fuji X-Trans models.
Added support for Fujifilm RAW daylight, cloudy and tungsten white balance presets for most recent models. Added support for automatic RAW lens distortion and vignetting correction metadata for many Fujifilm models. Support for Fujifilm X-M1 ….
See on vkphotoblog.blogspot.de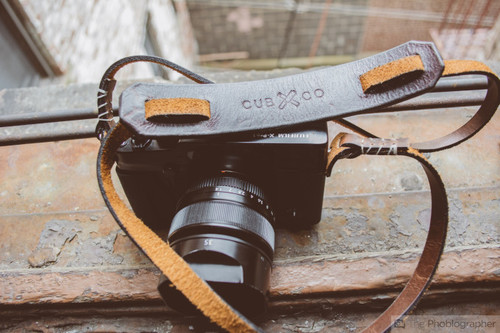 Cub and Company is one of the strap makers in the United States joining the growing list of those getting involved in the fashionable accessory game. Made in Long Island, NY by photographer Joel Chavez, these straps have an alluring vintage appeal to them while maintaining a semi-upscale aesthetic that would appeal to those looking for something with a youthful edge. We wouldn't exactly call them hipster, but we'd sure as hell say that they're for the discerning shooter……
See on www.thephoblographer.com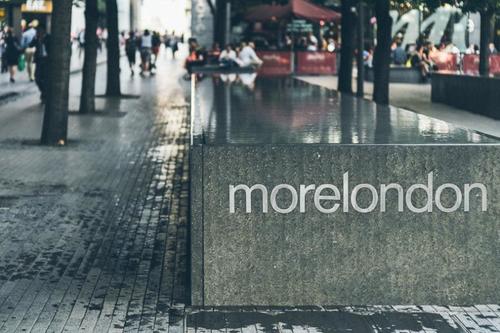 Naja, ich gebe zu, der Titel verspricht mehr als es dann tatsächlich ist. Denn würde ich London mit der x-pro erkunden wollen, bräuchte ich vor allem ein paar mehr Tage vor Ort frei – ich hatte nur einen :(
Also korrigiere ich, nachdem ihr ja alle schon mal bis hierher gekommen seid, und gebe zu, dass ich lediglich ein paar Stunden in der Umgebung der Tower Bridge in London unterwegs war. Die Gegend um die Tube Station "London Bridge" ist eine gelungene Mischung aus moderner und traditioneller englischer Architektur. Da ich das letzte mal mit 12 Jahren bei der Tower Bridge war, war ich neugierig zu sehen, wie sich die Gegend verändert hat. Um ehrlich zu sein, das einzige, was mir bekannt vorkam, war die Tower Bridge (nicht sehr überraschend). Die Gegend scheint mir komplett verändert, aber nun gut, so gut kenne ich London jetzt auch nicht und als ich 12 Jahre alt war, schrieb man noch neunzehnhundert… und nicht 2013.
See more pictures on www.qimago.de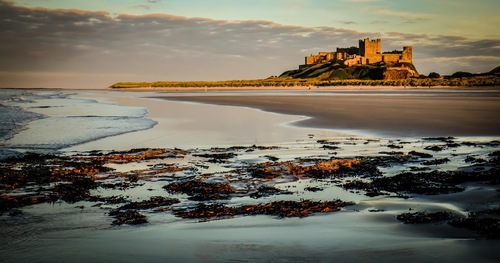 The family holiday this year saw us go to Beadnell in Northumberland, just down the coast from Bamburgh and the famous castle. This would be my first visit taking the X Pro1. All previous visits had ended with me trying to get shots of this iconic scene in the wind and the rain. I hoped that the weather would relent this time and I could try for the classic image, taken from the beach in great light …
I got my wish! My biggest problem was trying to do justice to the light, and keeping other photographers out of the shot!!
See on johnashphoto.blogspot.co.uk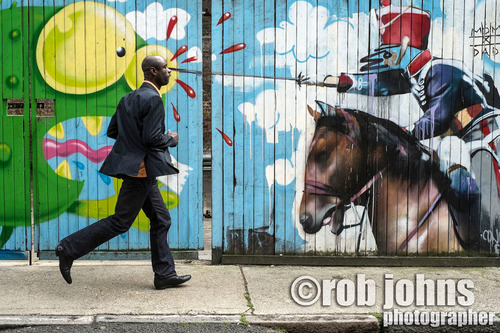 ….
Conclusion
So is the DSLR dead? Well, yes and no. It depends entirely on the type of photography you do. The X-Pro1 is ideal for street, documentary, photojournalism, editorial and travel photography, but in the studio it feels awkward and has operational limitations. If Fuji were to address the operational limitations and release an optional studio grip that would make the ergonomics similar to a DSLR, then the demise of the DSLR would most certainly be one step closer. But to be fair to Fuji, I don't think the camera was ever produced with the studio in mind. It's great for certain types of photography and I would hate to see it evolve into an oversized 'one camera fits all' monster. It is precisely the small size and lightweight combined with the image quality that are its strength. The reality is that most professional photographers have an armoury of lenses and cameras to use according to the type of assignment they are working on. Look at other trades, have you seen how many types of screwdrivers are available on the market! Now, if Fuji were ever to produce a medium format digital camera specifically designed for studio use, that certainly would cause shockwaves in the industry and offer a real threat to the current line-up of medium format digital cameras. Remember you read it here first. Without doubt the X-Pro1 is a great camera. It's not for the beginner or the faint-hearted and thankfully there are no picture styles to choose from, the film emulsions can be forgiven. It is a serious imaging tool capable of exceptional results. Fuji have demonstrated their commitment to the product by continuing to release firmware updates. The latest version 3.01 released only recently at the end of July. They also continue to expand the range of XF lenses. It is also encouraging that a camera manufacturer is prepared to listen to feedback from photographers and long may that continue….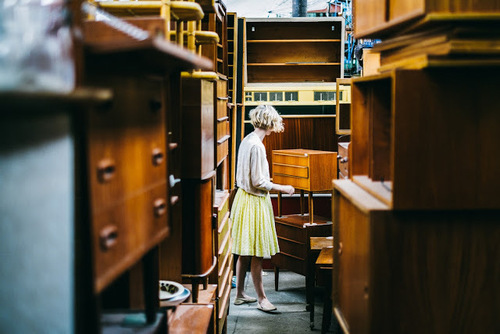 I went to a flea market today and brought my X-Pro1 along. This was an amazing place! It was also a great place to test the high iso of the camera, and I can only say I am hugely imressed. Canon 5d mark II did not do a better job when it comes to high iso.My last camera the Canon 1ds mark III would not have a chance! I also find that with the latest firmware, there is hardly any focussing problems in the dark. That camera is awesome…
See more pictures on louwit.blogspot.de