Fuji X-Pro1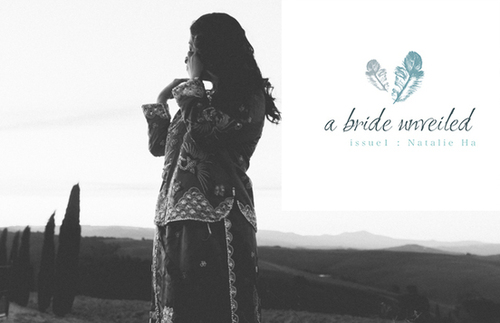 My parents are Chinese, they were born in China, where they lived for a few years and then they moved to Vietnam where they spent a lot of their years. They had to make a run for it when the war started, my mum and dad split the children up, they had five children at the time, dad took the boys and mum took the girls. My mum made it to L.A and my dad went to Hong Kong, and they had to somehow find a way to meet each other again. Eventually my dad also made it to L.A, him and my mum met up and they moved to England. They pretty much trekked around Asia, then to L.A (where they could have settled down) then they moved to England, where I was born……..
See on beautifulblissbridal.com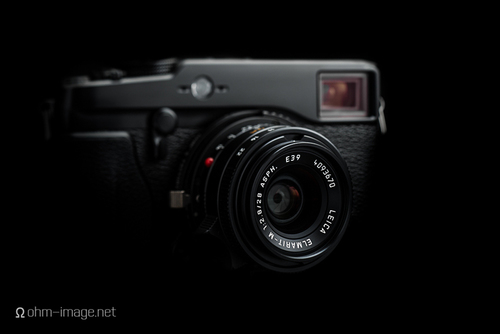 The crowning achievement of Fujifilm's X series isn't its X Trans technology. It isn't its lenses. It isn't its film simulations. It isn't even the quality of the images its cameras and lenses produce. Each of those, while important, is ancillary to brand cohesiveness. Brand cohesiveness comprises many small things that combine to form a gestalt. Having lived in Japan since the end of 2011, I have noticed a distinct lack, or rejection of, gestalt. This lack pervades almost every market-successful Japanese company. In the world of Japanese cars, a specific model is recognisable as a Toyota, or a Honda, or a Suzuki by its badge, not by the look or feel of a car, or by the people who choose to purchase it. Without the badge, you'd be damned to guess which car belongs to which company. For the most part, the camera world is the same. What is unique about Canon? Nikon? Pentax? Who are their customers? The same could be asked of Sony, Olympus, Panasonic, etc. Each one is tackling one thing: gaining market share. And in order to gain market share, they must carefully hone a single benchmark: price/performance. While there are many levels in which price/performance is important, in the long run, it creates an incestuous market……
See on ohm-image.net
Primes versus zooms? It's the great debate among camera equipment enthusiasts, pro photographers, and camera reviewers. I remember this debate in the film era, and it still continues in our digital era. In the 1970's, primes were superior to zooms, no argument. Zooms got better in the 80's, but due to their slower speeds, those that needed fast glass still chose primes. In the 90's, faster zooms appeared, and the image quality divide between primes and zooms became narrower. How about today? Are primes still superior to zooms in the era of digital imaging, especially when many manufacturers are using digital technology to correct many optical imperfections in images? Is there a need for primes, since whatever weakness existed with zooms in the past can now be fixed post production? Let's check out the advantages of both zooms and primes even in our digital era, including the disadvantages. Let's review the Fujifilm Fujinon XF 56mm F/1.2 and compare it with the XF 18-55mm F/2.8-4 R OIS lens……
See on www.bigheadtaco.com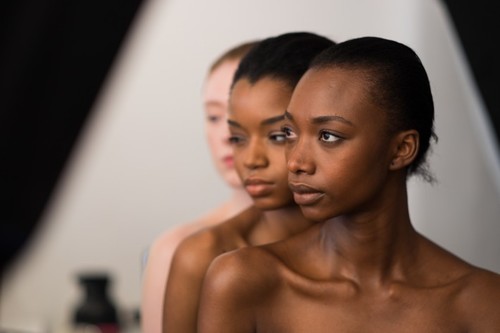 When I got a chance to try the new Fuji XF56mm f1.2 I jumped at it, not just because it was substantially cheaper and lighter than the Canon 85mm f1.2 II I'd played with last year, but because this lens is a clear shot across the bow at Canon and Nikon, with a lens aimed at professional portrait shooters. This was a new line in the sand, but could this thing play with the big boys? This lens has been out a few months now but it's still hard to find because it's in such demand. Early pre-production previews raved about it. When I got my hands on one of the few that became available to market, I shot with it almost daily for a little over 4 weeks to really test the AF and image quality. I wanted to see what 1.2 on an 85mm full frame equivalent gave Fuji shooters. My benchmark was the Canon 85mm 1.2L II which I had access to for 2.5 months last year. It's a great piece of glass but comes at a price, both literally (it's more than double the almost-$1000 Fuji 56mm) and in figurative, weight terms (the Canon comes in at a little over 2lbs, about 4 times what the Fuji weighs). That Canon is a beautiful lens but it starts to get really heavy after a while…………………
See on fstoppers.com
In my nascent tenure as a Fujifilm shooter, I've worked primarily in the medium to wide focal spectrum, from 55mm at the longest to 10mm at the widest. I'm primarily a street photographer, so I'll have to find a balcony for anything longer than 50mm. The 55-200mm f3.5-4.8 was a welcome change that proved to be a valuable piece of glass for the time that I had it.With a 35mm-equivalent focal length of 83mm-300mm, this lens was great with portraits and performance. The zooming is, however, external, so it'll add considerable heft to any X-series camera in your bag……
See on www.thephoblographer.com
For the past 10 months, I've worked with the Fujifilm X-E2 and a rotating series of lenses. For a long time, the 35mm f1.4 was a mainstay, but I've worked the 18-55mm f2.8-4, SLR Magic 23mm f1.7, 27mm f2.8 and 55-200mm f3.5-4.8. For the past several weeks, I've had the good fortune to also work with the Fujifilm 10-24mm f4, which is a heavy lens for a camera with as small a profile as the X-E2. With a 35mm-equivalent focal length of 15mm-36mm, the 10-24mm occupies a fairly wide focal range with solid results. As the company's first wide angle constant aperture zoom lens, we can expect lots of photographers that shoot landscapes and architecture to take advantage of its seven aperture blades and four aspherical elements. The company also incorporated optical image stabilization into the lens–one of the current few in the series. But at a very steep price, we're not sure it's a lens that everyone needs……
See on www.thephoblographer.com
Each world religion has a place of very special importance where millions of the faithful make their pilgrimage. Similarly, there is a place that every photographer should visit. It is a land like no other. The unconscious beauty of the land captivated us. The abundance of shapes, patterns and colours produces dream-like visuals, which might overwhelm your senses at first. However, if you cut yourself off from the noise of your everyday life, turn off your cellphone, disconnect from the Internet and let your senses wander, you will find yourself in awe. Rolling yellow fields against the blue sky, whirling patterns of cut hay and huge expanses of sand dune-like hills are all a feast for the eyes. The Palouse is an agricultural region in southeastern Washington, which produces mostly wheat and legumes. We couldn't find the origin of the name "Palouse." Some sources claim that the name comes from the Palus tribe, only later converted to Pelouse by the French-Canadian fur traders, which means "land with short thick grass." Later the name was changed to the current Palouse……..
See on olafphotoblog.com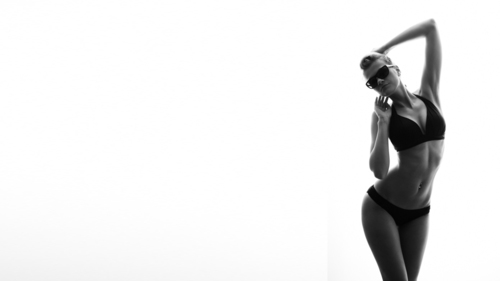 Last time I shot with Erika (here), I ranted how shooting in a small white room is a giant pain in the ass. Light spill, uncontrollable reflections, mental breakdown, suicidal thoughts, etc… Well, this time it's pretty much the opposite. Let's see how we can turn that small white room in to a huge light modifier. When I shoot with natural light I usually tend to a) back light my subjects, or b) use hard, direct sunlight. I hate overcast days and I much rather shoot in high noon on a sunny day than say, during golden hour. I like to have plenty of light. Hard light. Light of the golden hour lacks balls. So, how do you create heavy back light or direct sunlight with strobe?…….
See on timokoponen.blogspot.de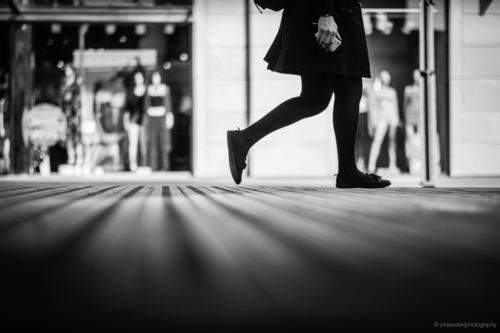 May 2014. Again I have strayed into other areas of photography for a little while. I still shoot street. Below are 14 shots from Århus, Denmark. Captured using the X-Pro1 and the XF 56mm f/1.2 R. This lens is fantastic. Bokeh is so amazing. Focus is fast. And it works so damn well for Narrow DOF street photography. Enjoy…….
See on jonasraskphotography.com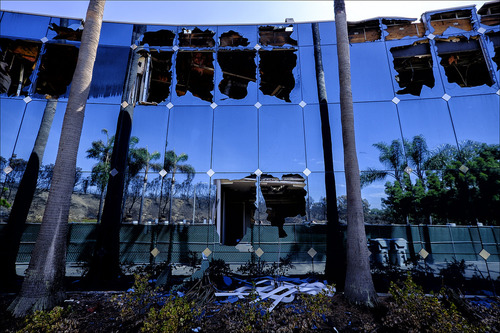 This fire was way to close for comfort, but now that the smoke has cleared, it's amazing to see how near the fire came to so many buildings, and what a superb job our firefighters did in keeping those buildings from burning. The fire raced West, up the canyons, through the tinder try brush – it hopped 4 lane roads with ease, and scorched some 600 acres. What's left is eerie, barren and dusty – with the screeching of distant smoke alarms from burned-out homes, echoing over the desolate landscape……..
See on f-sunny.com