Travel Photography
The past year has been a record year for me in terms of travel, being a working photographer has its advantages and disadvantages, while most people think that all we do is take pictures, there is a lot of work that takes place prior and after the fact. From getting to the location to shooting pictures to selecting, editing and publishing, all of these take up more time than the actual making of photographs. I have spent enough time in airports and inside airplanes the past year and a half to last me a life time, but still everyday I wake up feeling blessed that I get to do what I  love. I have put my old blog to rest, and for the past couple of days I have worked on changing my mindset of how I will be posting my work online and luckily I figured things out, this new format is the way to go. I now don't feel the urge to wait till I collect a large number of photos to post to a blog, this new format will allow me to share more of my photographs with the world……
Source: blog.laithmajali.net
It's hard to believe that I flew back to Miami from Europe more than two months ago. It was after a relatively short roadtrip that took us to three different countries – Holland, Belgium and Germany. If I didn't have to wait three days for my luggage to arrive from Libya, we probably would have gotten to France as well. I flew into Amsterdam (via Istanbul) and I had to take a train to Leiden. I was there to visit an old friend of mine who is like a brother. Luckily, it wasn't too far and well worth the trip. I needed to buy clothes and a toothbrush, but at least I had my camera with me and a few lenses……
Source: blog.karimhaddad.com
When the Nikon D800 was launched, I knew it would be the camera for me, I loved its resolving power and the images that it can produce even in low light. I took it every where I went, sacrificing my luggage allowance so that I could take it on flights to the continent, and I was rewarded with superb images, some have even won awards. On a recent flight, my camera bag was measured at 12 Kg without the relatively lightweight carbon fibre Manfrotto 190CXPro4. So, on average I would walk around with 15 kg or 33 lbs strapped to my back, which makes for a great work out, but by the end of the day I could feel every ounce of it. I liked the classic retro design of the Fujifilm X-series when they first came out, but never bothered to give them a try until last Christmas when I bought an X-E2 to take with me on a cruise around the Mediterranean. The auto focus was slow, and the electronic view finder was a bit laggy in demanding light, but when it grabbed an image, it was really pleasing, especially in my favourite B&W format. I got in contact with Fujifilm about trying out their new X-T1, and they had kindly offered to lend me one for a week in April. At the beginning of March I decided with few friends to attend the Photoshow in Birmingham, and when I laid hands on the X-T1 and saw what a big improvement it was on the X-E2, I had to buy it. Even though I still shoot with the D800, the X-T1 has become my go anywhere and take anything camera due  to its super light weight. In the following images, I hope to demonstrate its versatility and overall image quality ranging from street photography to long exposure landscapes………
Source: tuan-nguyen-16j9.squarespace.com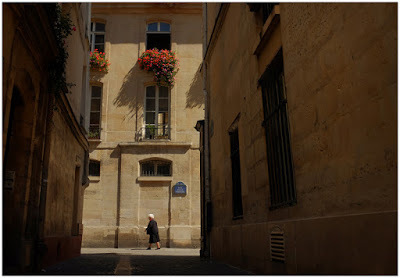 Here's the problem with most travel photography books: they are to some degree disingenuous. They play on the idea that you'd love to be a full-time travel shooter, and build on that desire to point you in a lot of inappropriate directions. I mean, it's cool to know how to shoot for a cover, or how to get in touch with picture buyers for travel mags or how to (try to) sell your work as travel stock. But the reality is that only a very small percentage of people who try will actually make it as travel photographers. Which is why the first thing I did with this new video series was to throw out that assumption. Here's what I went with instead. Travel is a wonderful thing. But it is also a time-compressed, experience-rich period in when the balance between photography and the other parts of your life can be a bit stressed. Most of the time when traveling you are simultaneously serving several masters. You are an individual, experiencing personal growth as a traveler. You are a spouse. You are a parent. And you are a photographer………
See on strobist.blogspot.de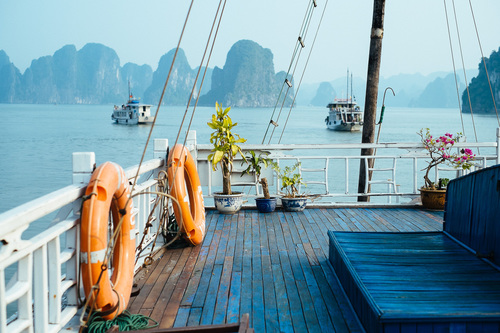 I was the first one who walked upstairs and enjoyed the beautiful scenery. The view was fantastic but what I loved even more was the have a couple of quiet and peaceful minutes on the upper deck of our boat. This is my third trip to Asia. I can remember how I felt before the first one. I was nervous because of the high population density of the places I will see. I go there for business so the only places I usually see are the big cities like Hanoi, Saigon ( HCMC ), Bangkok, Manila or Jakarta. These are all mega cities with more inhabitants than the small country where I was born and live. I lived in Vienna for almost 20 years but Vienna is a city of just 1.7 million, if you add its surroundings it´s 2.5. In the list of the biggest 200 metropolitan areas Vienna ranks 179. In this list Jakarta is second with almost 30 million. Manila made it in the Top10 too. There are a couple of other lists on the internet and there is no standard to tell what a city is and to determine the number of its inhabitants. But it doesn't matter. These cities are really big and can be overwhelming…..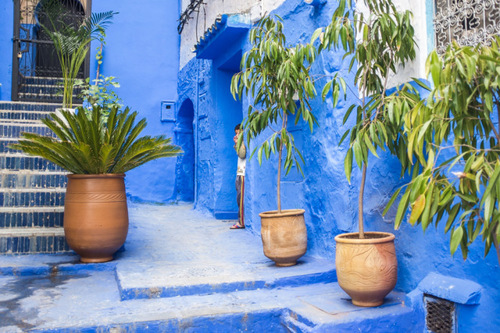 I recently spent a few days in the beautiful country of Morocco, mostly practicing street photography in the medinas (old cities) of Fès, Meknès, Rabat, and Chefchaouen. Compared to Europe or the US, I found that Moroccans are much less enthusiastic about being photographed and I got lots of refusals when I asked for permission and angry looks when I didn't ask and was caught shooting people. I quickly realized that, if I wanted to bring home some candid street scenes, I needed to use a different, more discreet approach that consisted essentially of shooting from the hip while pretending to be looking elsewhere. Here I want to share some information about my technique. Keep in mind that it was the first time I had tried to do this with continuity and consistency, so I made lots of mistakes and won't pretend to teach anyone how to get the best results, but in the end I came home with some good shots, so I must have also been doing something right. First, some words about my equipment. For my street photography, I used either my Fuji X100s or my Fuji X-E2 fitted with the 35mm f/1.4 lens. The X100s has one big advantage for this stealthy approach: it is incredibly silent. You can hear the sound made by the shutter only if the environment is very quiet, a condition that is not typical of a bustling Arab city……….
See on fstoplounge.com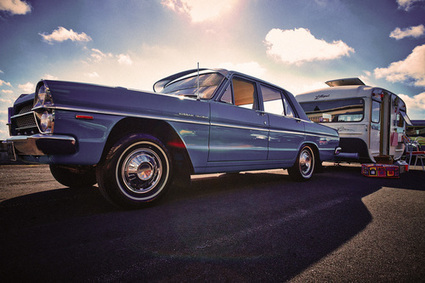 Lust for the open road has driven hard miles on the clock of this thunderous Nissan Gloria. Appropriately camouflaged by a wax finished, seaside tan, this sleek automobile is fueled by a straight four and has been pulling its weight in gold for decades.  Gloria has been delivering Little Miss Charlotte Cake and her burly protector from coast to coast throughout Aotearoa, provoking road rage in every convoy it lead. The travellers and sweet hearts from another era gave their 4×2 roller home its name after a pot hole incident back in 69 and Lilliput (short for little pot hole) has stuck ever since! Despite the modest accommodation and missing amenities, the living quarters are still respectably cosier than your typical Dunedin student flat. But do not let the exterior fool you, a fully stocked kitchen with all the essentials allows Miss Charlotte Cake to remain true to her heritage and master the housewife craft! After all, who else can whisk up a tray of triple chocolate chip muffins before bouncing through the next town……

See on www.bokeh-monster.com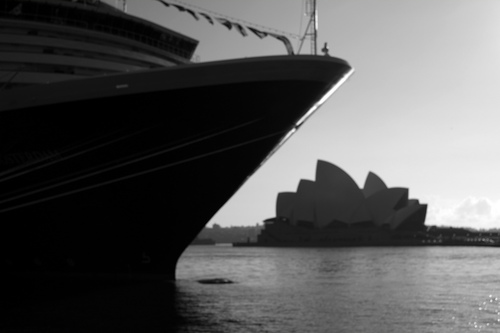 In all my travels, Sydney has been the toughest opponent when it comes to jet lag. It will lull you to sleep, then dump cold water on you at 2am. This time I played it differently. You can't fall asleep if you don't stop moving. I landed in Sydney from LAX at 7am. I grabbed my camera and walked around a very quiet city, and for some reason, I chose to only shoot in black and white. I guess I wanted to see the city in a new way. There is something special about a city just waking up……
See on danielincandela.com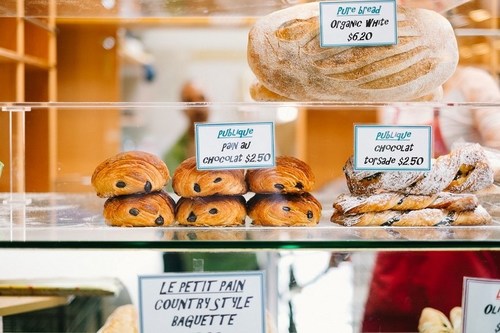 ….compared to the OMD EM1, I still think for most consumers with deeper pockets, the EM1 is ahead in terms of user-friendliness. My parents have the OMD EM5 and they have stuck it on iAuto with great results to take photos and video of their granddaughter (using the kit 12-50mm lens). I have an entire set of travel photos from a recent trip in Hong Kong taken with the EM1 and given the choice, I would choose the EM1 for holiday stuff. Both the EM1 and XT1 sport a 16MP output. And even with the 'limitation' of a micro four thirds sensor, I doubt printing large (20×30-inches) is going to be a problem for even the EM1. But for the more tech-savvy and photography enthusiast, the X-T1 has all the bells and whistles to make them purr. Purr purr purr. Soft kitty … In conclusion, the X-T1 is a very sound camera. Technically there is not much wrong with it (apart from perhaps that issue of NR applied to smudged foliage thing). I have enjoyed using it extensively. Most of my complaints can be resolved with time. For casual use, I think the X-T1 ticks all the boxes……
See on www.danielkcheung.com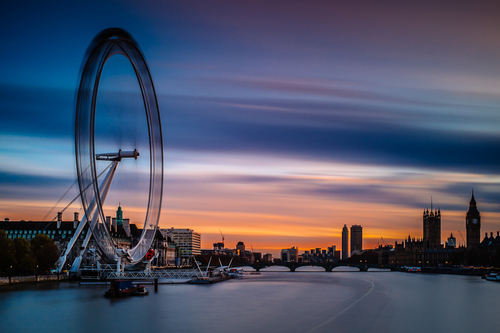 Over the past six months, the Fujifilm X00S has traveled with me to San Diego, Seattle, Paris, London, and New York. During these trips, I've used it to shoot everything from snapshots to long exposures. Having used the X100S extensively as a travel camera, I wanted to share my general impressions on using it for travel photography.
What's Good for Travel Photography
I shared my thoughts on the Fujifilm X100 a year ago, and all the things I loved about the X100 also hold true for the X100S. The small size, the excellent image quality, and the ease of use are all things that made the X100 an excellent travel camera. With the X100S, Fuji has managed to make a good thing even better. The speed of the camera has been improved all around, the resolution of the electronic viewfinder has been increased, and the sensor has been upgraded to an X-Trans CMOS II sensor. Each of these improvements have made the X100S an even better travel camera than the original X100. In addition to all the technological goodness, there are two other reasons why I find the X100 and X100S to be ideal for travel photography. The first is the simplicity that these cameras bring to my photography. By limiting myself to one focal length (sometimes two with the Wide Conversion Lens), I am able to focus more on the images I create and less on the gear I use. This in turn makes it easier for me to be in the moment and enjoy the places we visit. The second reason these cameras make ideal travel companions is because the  leaf shutter they use are nearly silent. Without having to worry about the sound produced by a traditional shutter, I can capture images that I would normally pass up. Since the X100 and X100S are so small and stealthy, I find that I am also able to get quite close to my subjects without really being noticed…..
See on stephenip.com