Travel Photography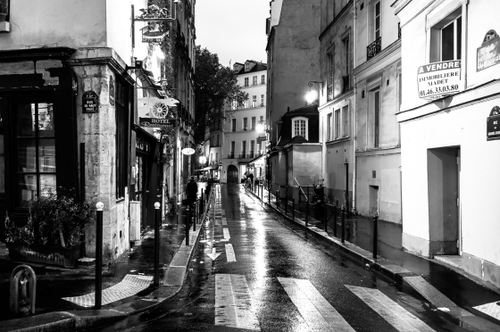 Just made it back from a quick 3-day weekend in Paris. We were out celebrating my grandma's 80th birthday with the family. Paris is always a lovely city to come home to. The lights, the pitoresque streets, the Seine, the cathedrals, the bistros, the boulevards, everything really. You'll just have to live with the traffic I guess. There is a reason world-famous photographers like Cartier-Bresson, Brassai lived here and contemporary photographers like Jay Maisel and Bill Cunningham keep returning here over and over again. Evidently, cleared two days for some much needed street photography. Paris, like any major city in the world lends itself perfectly to street photography. I'm a big advocate of shooting the city or place you live in, because every aspect can be interesting. However, in order for your streetphotography to be interesting, your subject matter needs to be interesting. Subject matter, evidently, are the people or things you photograph. If you live in a place that has very few, to no people, you're going to have a bad time for street photography. That being said, photographers like William Eggleston have had incredible careers photographing the mundane everyday life. But this post is about street photography……
See more pictures on morganmoller.wordpress.com


This is how Egypt looks like from a window… it may be the window of a cab or a train's one. Maybe you are comfortably seated on a soft first class "armchair". Maybe you are looking outside from a packed metro wagon. It's all shot with X-E1 +35mm (high ISOs, small apertures and fast shutter speed) …
See more pictures on one125.com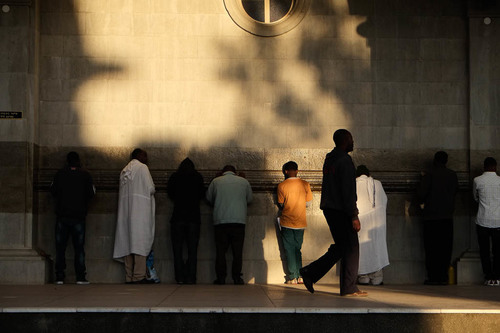 I had a few days' work in Addis Ababa earlier this week, and on the final day I was able to get out and take a few photos. Addis, of course, is one of the oldest cities in Africa, and the capital of the former Ethiopian empire. However, in recent years it has experienced double digit growth, and clearly has aspirations to be a modern African metropolis. 6th November was a religious festival in Ethiopia, and we started off at a modern church in the Bole neighbourhood. In the Ethiopian orthodox system, the church is considered sacred, and worshippers typically offer prayers and kiss the walls and steps before entering. Inside, the faithful prostrate themselves on the carpet of the aisle, palms upturned, before moving to their seats. As I said, this was a modern church, however, and I was very impressed to see the man kneeling next to me take a mobile phone call from his prostrate position. At the front of the church, officials intone a liturgy to which the congregation responds. Many of the worshippers are wrapped in white shawls or cloaks, and many of the men lean on wooden staffs, which, I was told, represent Christ, as well as being something to lean on during the long service……
See more pictures on www.timkelsallphotography.org
I do not have my own blog page so I don't have any real discussion content to provide nor am I a pro photographer with years of experience to share.  However, I did travel to Japan for 2 weeks in October (last month) with my Fuji XE-1 (with Fujinon 35mm, 18-55mm, 55-200mm lenses) and I came away with a number of photos that i'm pretty happy about.  I've posted a bunch of them in a Flickr set and I wanted to send you a link to them  and if you find them worthwhile to post on your X-series blog page then please feel free to do so.  I hope you enjoy them.
See more pictures on www.flickr.com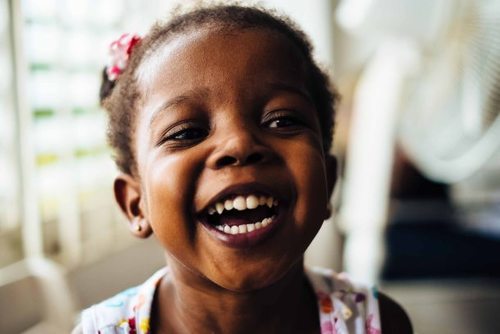 I just recently came back from my first overseas assignment since moving to Miami (not counting Lebanon). Our patch extends across the southern US into the Caribbean, so I expect this first trip to be the first of many. We started off in the Dominican Republic for a few days to begin telling the story of how desperate people are to leave the island. In the last year there has been a huge spike in the number of migrants from Haiti and Dominican Republic risking their lives to reach Puerto Rico. Many of them pay thousands of dollars to take off from the northern coast. The sleepy fishing town of Nagua has earned itself a reputation as a launching point for smugglers. Yolas. That's what they call the flimsy vessels that transport desperate migrants to Puerto Rico through the treacherous waters of the Mona Passage. They're usually a bit bigger than the ones pictured here, but not often by much. The journey can take anywhere between 10 hours and three days……
See on blog.karimhaddad.com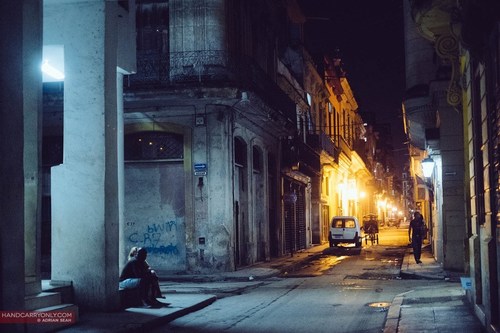 When the light fades in Havana and the mercury drops a notch, Havana takes on a distinctly different character. The streets, normally so full of people and scorching hot, are now largely empty. The flicker from the television sets in the houses cast a bluish glow on the threadbare curtains on the windows, like a strange deep sea jellyfish. Some streets remain brightly lit, whilst yet many others are now cast into shadow, with dim streetlights spaced well apart. The potholes and puddles in the streets have now disappeared into the darkness, until you inadvertently step into one. The chatter from houses either side of the streets tell of families gathered round dinner tables, television sets and domino games. Brief bouts of laughter punctuate the otherwise still night. The fragrant smell of cigar smoke can also be smelt coming from the windows and balconies of the houses. In the darkness, I still hear bicitaxi (bicycle taxis) riders touting their services, always promising a 'special price'. Although dark and run down, the streets do not have a threatening air about them, more like someone turned off the lights on Daytime Havana and the volume down to a whisper. Like an unruly child asleep. I love the shadows cast by the disparate light sources at night in the streets of Havana. The already heavily textured walls and buildings of the city take on a new layer of mystery and suspense. Characters casting long shadows on the uneven ground dart and disappear around corners into the pools of darkness, adding to the drama of the scene. In each city that I visit, I make it a point to experience both the daytime atmosphere as well as the 'night life' and Havana has certainly not disappointed with her offerings…..
See more pictures on handcarryonly.com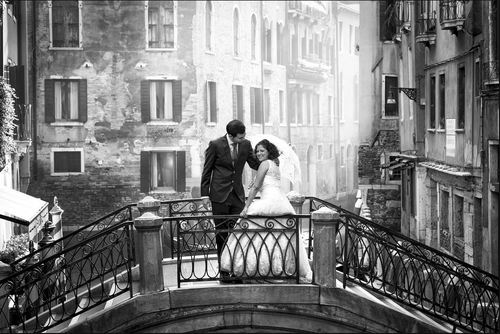 I am getting lots and lots of e mails and questions about my switch from Nikon to Fuji! To be honest it could have been Canon to Fuji, it's a change that needed to be made and the main reason was size and weight, following my fall on Skye last year I have been getting fed up carrying 20-30 Kilos of camera gear around, and also I want to change the way I work, for my future projects. It's strange but if you go back through my blog, I have been having this dilemma for a long time, and way before all the big names in the industry made the switch! I just had to wait to finish a few projects before I could part with my D3s, and I wanted a camera system that has some great lenses! I was thinking Sony a while back but their lenses were just not up to it. When I got an X100 I was so stunned by the images and the lens Quality it was a no brainer! So before I went to Venice I sold all my Nikon Pro gear! I have to be honest here and say the only parts of the system I will miss are the D3s and the Sigma 300mm 2.8! I sold everything DSLR related, tripods and filters etc So am now completely DSLR free and will never buy another…….
See on lighttraveler.co.uk
Rather surprisingly, Karl Shaw leaves his Nikon D3X and various fast glass at home and takes his new love on holiday, the Fuji X-E1
I'm not sure whether it's irony or Sod's law that the one thing that is meant to guarantee a week or two of stress-free rest and recuperation actually causes us so much stress. Sometimes I think a holiday is more trouble than it's worth. From deciding where to go, stepping off the plane onto some heat soaked runway, the logistics and planning that goes into our well earned time away is nothing short of a full blown military campaign. And don't get me started with the 'this time next week' game and the 'I must just delete the spam work emails' while away. Bloody smartphones……
See more pictures on www.photographymonthly.com
It is said that life is a spiral, that at the end of our lives we have travelled around a Great Circle and returned to the place where we began. Sometimes it takes a sense of place, or rather a sense of Displace, to realise this. It was only on Aitutaki, as our guide explained a little of its history, that I fully realised I had been following the migration back to its source, taking the long circle back to Hawaiiki,  following the humpbacks which come here each year on their long journey from the south. But then all our lives are journeys back to Source. The inkling had begun in Rarotonga when my friends had pointed out the seven waka (canoes) which brought Māori to New Zealand had left from Rarotonga. Now it seemed I had gone back one chain link in the journey. Aitutaki floats in the middle of the Pacific, a delicate turquoise shark's tooth of islands and lagoon adrift on a vast purple ocean. I hadn't heard of it before, but everyone I knew who had ever been there spoke in glowing terms. You are going to ABSOLUTELY LOVE IT. Their use of uppercase told me it must be special. I furtively looked at it on Google Maps, read a few brochures and promptly looked away before preconception could poison me. It would only be when I had my feet on the ground and could smell the ocean and feel the sea breezes that I could begin to get to know it, to hear what it had to say. But I sense the blue calling, whispering to me across the night…….
See on www.thistonybridge.com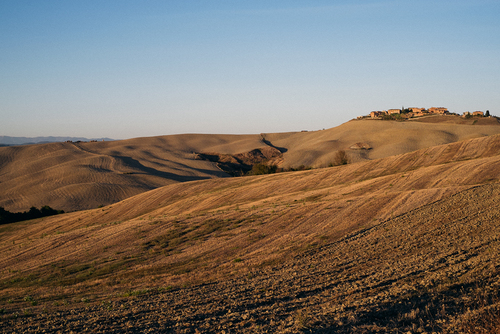 We spent three weeks in Tuscany afterwards, first in Poppi and then in the beautiful Val d'Orcia valley near Siena. During our stay we visited many places, one of my favorite ones being Montepulciano. Since we went to Poppi for the first time, we go to the same little cafe to enjoy a Latte Macchiato almost every morning. We were both very excited to go back. Not only for the best coffee in town but also for the time spent there. While we enjoyed breakfast we often saw the most interesting and storytelling characters and situations. Old men meeting there presumably for their entire lifetime, cracking jokes and picking on each other. Young children being lost in thoughts while enjoying a treat and a beautiful and endearing temperament of a culture so different from our own and yet so sincere and easy to relate to. I like it so much when life is simple and good. I brought my Fuji X-Pro1, Leica MP and Hasselblad on this trip, but I shot a lot more film this time with the Hasselblad and the Leica. I had my X-Pro1 with me everywhere when I didn't bring any of the other cameras and therefore I can already share a few digital images while I am waiting on the film scans. It was interesting to see how different the flavor of these photographs turned out, especially compared to the pictures from France……
See more pictures on www.johnnypatience.com