Travel Photography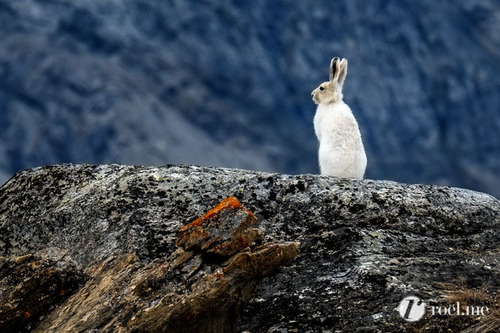 One of my greatest pleasures in life is traveling.  There are so many amazing places on this planet and I want to see as many of them as possible in my lifetime. I frequently get asked, "Where are you going next?" – and my answers often leave people scratching their head.  But one recent response did catch me off guard: "You're going … where?" That is what I got when I told someone I was going to Greenland. "Why the h*ll would you want to go there?", they asked. Why would I?  Read on to find out…
Why Greenland? Just over a year ago, my wife and I were visiting Iceland (one of our most favourite places) and spent some time in a town called Husavík in the northern part of the country.  During our stay, we went on a day trip to Puffin Island with a company called North Sailing which we really enjoyed. After our excursion, I noticed in their brochure that they had a one week sailing tour of Greenland which really piqued my interest.  I had heard from several people that Greenland is a beautiful place, especially Scoresby Sund where this voyage was supposed to take place. After doing a quite a bit of research (plus speaking to the helpful folks at North Sailing), we took the plunge and decided to go to Greenland.  As you will find out, it was a decision I am so glad we made…..
Thx for sharing, Roel – great pictures :-)
See more pictures on roel.me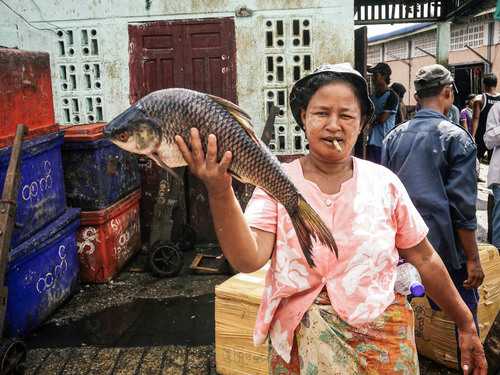 In July of 2012, I left a comfortable home, job, and life to fulfill two hobbies of mine – travel, and photography. I've been on the road for a year, across three continents and 48 countries (so far), and there is no end in sight. I really started this trip for such simple reasons – I love travel, and I love photography – especially street photography and street portraiture. What better way to combine my two hobbies than by heading around the world and photographing who I see and meet? Since my journey began, my blog Yomadic has been featured in The Washington Post, USA Today, and The Sunday Times in Australia. Through the entire trip, I have used the Fuji X-Pro 1 with the 18mm lens. In my opinion, this is the best travel camera available. The quality of the images meets or surpasses the image quality of most bulky DSLRs, and the ergonomics of the Fuji are second-to-none. All photographers need easy access to aperture, shutter speed, and ISO. The Fuji provides this in a way that couldn't be easier, and these settings are visible at a glance. I couldn't use a camera without a "real" viewfinder, and again, the classic-looking X-Pro 1 has perhaps the most high-tech hybrid viewfinder on the market. Moving into the second year of my travels, I will stick with Fuji, but perhaps look out for the 23mm lens when it becomes available…..
See more pictures on www.pictureline.com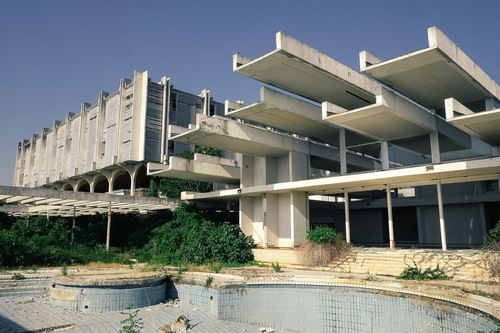 Scantily clad Penthouse Magazine "Pets" deliver Pina Colada's and casually spin Roulette wheels. Even with punters being surrounded ten-deep by soft-porn models, happy endings at the Penthouse Adriatic Club casino always come down to the luck of the draw. Housed in the Haludovo Palace Hotel on the Croatian island of Krk (please, somebody buy a vowel), the hotel/casino/hotbed of 1970′s awesomeness was the brainchild of Bob Guccione – owner of Penthouse Magazine worldwide. Opening its lavish doors during the thick years of Josip Bros Tito's Yugoslavia, at a cost of 45 million dollars – in 1972, dollars were worth a lot more than they are these days – the Haludovo Hotel had a fittingly rock star ending. One year after opening, the oppulent Casino complex by the seaside was declared Bankrupt in 1973. Bikini's were packed into suitcases, chips were cashed in, and the Pets went home. 1970′s Yugoslavia? Hell yes. After more than a year on continuously the road, it's fair to say I spend a lot of time in hotels. However, this is not 1972 Yugoslavia, where men wore moustaches, Mexican inspired salsa music was rocketing up the charts, and brand new brutalist concrete apartment blocks were gleaming, not decaying. This is 2013 Croatia, and as you can see from the photos, the Haludovo Palace Hotel may be fit for photographers with a bent for urban exploration – but it's not exactly the glamorous destination it was in Bob's days……

See more pictures on www.yomadic.com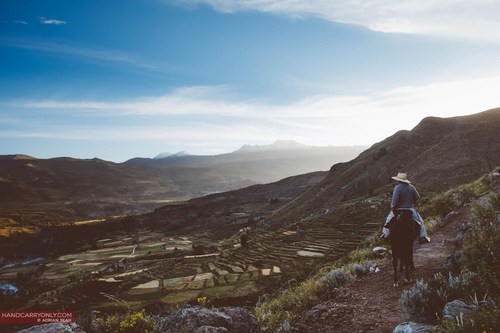 There's something about humans and their fascination with deep holes. At twice the depth the Grand Canyon in the US, the Colca Canyon of Peru has intrigued mankind for a very long time. A few hours by bus from Arequipa, this landscape of pre-columbian Inca terraces and rolling hills in the Colca valley, and of course, the incredibly steep canyon, is a world from the city. During the journey there from Arequipa on the high Andean plateau, the altitude reached as high as an gasping 4910 meters (16,100ft) above sea level, the thin atmosphere paving the way for exceptionally clear skies. At times, I felt as if I was on the moon, everyone's movements were observably slower and more deliberate due to the reduced oxygen. The Colca valley is dotted with small villages, chief amongst them being Chivay, which serves as a sort of hub for the region. As with most villages in Peru, each village is centred around a square, with a church on one side, no doubt a civil planning and religious import from the Spanish conquistadors when they came rampaging through the area. The region is still primarily inhabited by the original Aymara-speaking Collagua and Quechua-speaking Cabana cultures, each differentiated with distinct head deformations. The Cabana favoured wide and flat skulls as a tribute to their mythical place of origin, and the Collagua, tall and elongated skulls, so that they can be differentiated from the Cabanas. The Spanish found this practice grotesque and went on to ban its practice. Today, the two ethnic groups identify themselves by less extreme means, in the form of  subtly different traditional dress.

Andean Condor

An area of outstanding natural beauty, it has ancient terraces carved into the sides of the steep slopes, from the time of the Inca and before. Although many of these terraces are still being cultivated, yet many others have been abandoned, and are slowly returning back to nature. The Colca Canyon is home to the legendary Andean Condor, a massive bird that can been seen riding the thermal currents, especially around the area of Cruz del Condor, where many birds can be seen, seemingly oblivious to the numerous tourists pointing their cameras at them. With a wingspan of up to 3.2m/10.5ft, the Andean Condor is one of the largest birds on earth. A national symbol of Argentina, Bolivia, Chile, Colombia, Ecuador and Peru, featuring prominently in their respective coats of arms. The Andean Condor has its roots in the deep mythology of the region, especially revered by the Incas, believed by them to bring the sun into the sky every morning and to be a messenger to the gods.

Grave Robbers

A fantastic way to see the valley, we rode around on horseback, led by our local guide Wilbur. Caramelo and Mil Amores were our obliging horses, patient with our amateur handling. We came across a huaca (sacred site) where Incans were buried, with many of the skeletal remains still intact, although the treasures of the tombs have long since disappeared with the huaqueros (grave robbers) that have looted the area. Both ominous and sad, the lifeless skulls staring back at us told of a story of a lost civilisation and a rich culture destroyed.
See on handcarryonly.com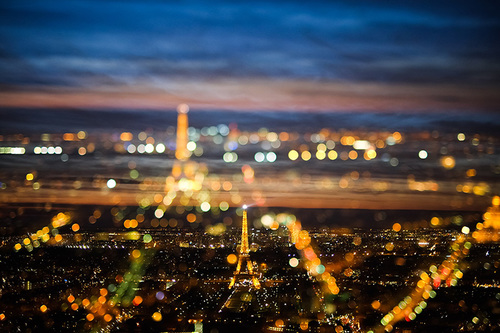 From my reader Vincent:
"I was lucky enough to get my hands on an x100s just before I begun my travels this year and I think it is the single most important photographic equipment I have ever bought. I carry it with me everywhere, it fits into my pockets effortlessly and it just becomes an extension of who I am. As a result of having the x100s in my pocket where ever I go and the travels I have coming up over the next few years, I thought it will be fun to create X-PLR. X-PLR is derived from explore and a play on the X series cameras. My aim is to explore as many different countries and cultures as possible and I will be documenting  99% of my travels with the X100s. X-PLR is still at an experimental phase but I  plan to visit some interesting places, my aim is to document things as I go along, so I am excited to see how things develop over the years…."
See more pictures on vopoku.com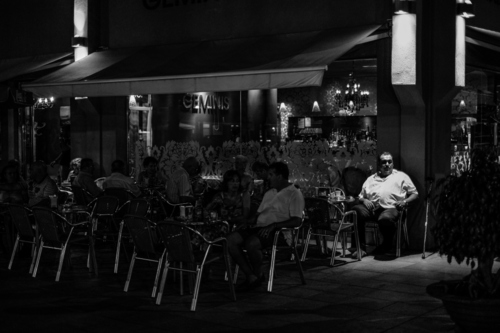 I know I have been a bit absent in updating the blog. The reason for this is twofold; vacation and becoming a house owner. However tiresome the pictures of my new house might be to the general public, some might find my street shots from my vacation more fun. We lived near Lake Vinuela just 40 km outside Malaga in Spain.  The nature was breathtaking, and I'll do a follow up with a post containing landscape photos (Yes the X-Pro1 / x100s works quite well for this too). For now I'll leave you with some street images taken in parts in the countryside, in parts in the streets of Torre Del Mar, and Velez Malaga. All images was taken with the X-Pro1 w/ 35mm f/1.4, or the x100s. Some were converted to black and white in LR. The color versions are processed using VSCO Film Fuji Superia with a cutom yellow tone tweak…..
See more pictures on jonasraskphotography.com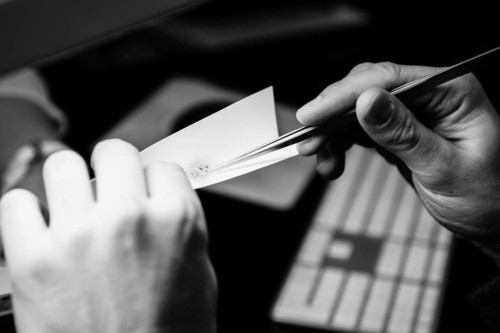 Having the right photography equipment is very important in conveying both the look of the stones and jewelry I photograph, but also in conveying the environments I visit.I've always been interested in photography, more from the travel perspective, and had my start with manual focus film photography at a early age. Today, in the digital age, photographing gems, jewelry, and travel have become a great deal easier. Moreover, having the ability to see what you get  in the LCD panel, right after snapping a shot is really a godsend. For the last few years I have used a combination of equipment, but was never really satisfied with my travel equipment until now. At home, and in the studio I always had a a Nikon DSLR at my side. It's great to have a large ,machine, with wonderful quality, to take shots of jewelry and stones. Because of the slow nature of macro photography, I never needed autofocus to shoot gems and jewelry, and have always defaulted to my old 1970′s nikon 55mm macro lens. This lens, that my dad used for his photos on a film camera, has worked amazingly with my DSLR for digital shots.  It even has a nifty extension tube, which allow bigger and more detailed images from really small objects, and gets me really close to the subject. One of the problems with a DSLRs however is lugging it around all over the place. So as a compromise I always traveled with a compact Canon camera. While good for some types of shots, and very convenient, the image quality never really broke out – especially for macro shooting of small stones, rings, or minerals….
See on michaelabrahamgems.com
Some pictures taken at the recent General Elections in Cambodia. This is not meant to be a reportage only a collection of impressions from that week. All pictures with the X-E1 and 18-55mm lens.
See more pictures on 500px.com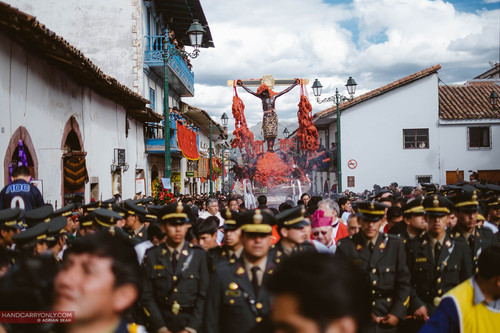 Cusco, Capital of the Inca
It is difficult to imagine Cusco in the time of the Incas, despite the city being literally covered with the remnants of their empire. The thriving capital of the Incas when the Spanish conquistadors arrived in 1533, Cusco subsequently fell to the invaders, who in an attempt to crush the seat of power and convert the masses, destroyed many of the Inca palaces and temples, building churches and a new city from the remaining foundations, often using forced labour from the conquered. The result is a spanish city with a distinctive Inca influence and definitely one of the most beautiful cities in South America.
Santa Semana
A city with a definite love of festivities and pomp, in the 3 weeks that we were there, we witnessed 4 processions and parades. All of them were grand affairs, involving hundreds of people and lasting at least half a day. We were fortunate to be there for Santa Semana, or Holy Week. Monday kicked off with an enormous procession of Señor de los Temblores, or, Lord of the Tremors……

See more pictures on handcarryonly.com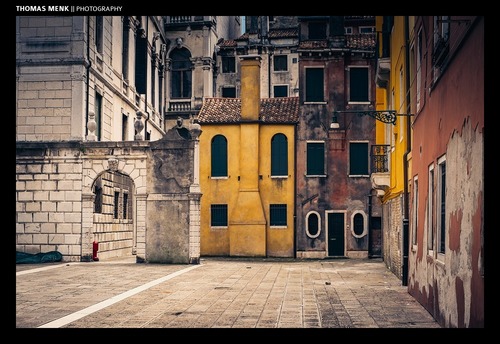 Fuji X-Pro1 samples with 35mm and 18-55mm.
See more pictures on www.tomen.de