Travel Photography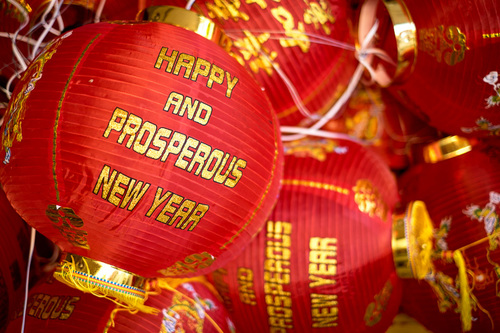 It's that time a year again when the red and yellow paper lanterns are hung with care all around South East Asia. It's Chinese New Year. I have friends of the On Field Media Project visiting us and, as is customary, Alou and I have been showing them around the area. One of our favorite places to take visitors has been the Goddess of Mercy Temple. But it has been renovated and has lost all of it's patina and much of it's charm and feel. Now it is just another new, shiney temple. These days, if I show off a local temple, it is Kek Lok Si–reported to be the largest Buddhist temple in Southeast Asia1. It is full of the old and new. This time of year the temple staff is in the middle of preparation for their huge Chinese New Year event on Jan 27th. For those of you who are not familiar with Buddhism and Hinduism, the swastika2 you see below predates the Nazis of World War II by 3,000 years. It is a symbol of good luck…..
See more pictures on www.thedigitaltrekker.com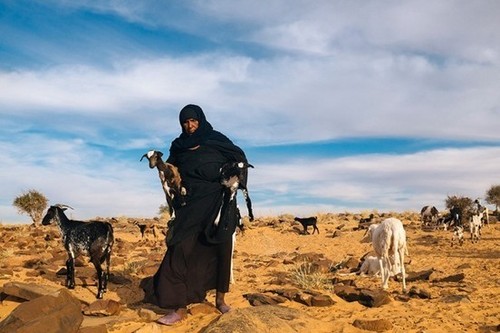 It didn't take long for me to be back to this fascinating country. It's winter here and, everything looks much more lively. I talked about how much I loved the Fuji x100s in Istanbul and I was serious, so, I took it with me to Mauritania. This'll be a very quick post, since, so far I've only had a total of 2 days of actual shooting anywhere. We're off for a fairly big trip into the desert tomorrow though. I'm in Mauritania because I really loved being here the first time and, it was damn hot then. 44C during the day and not much colder at night. I felt that there was still much more to explore and, I particularly wanted to photograph the nomads here. Mauritania is one of a few countries in the world where one can still encounter  fairly traditional nomadic communities, which haven't been marginalised and made to settle because of modernisation…..
See more pictures on www.mitchellkphotos.com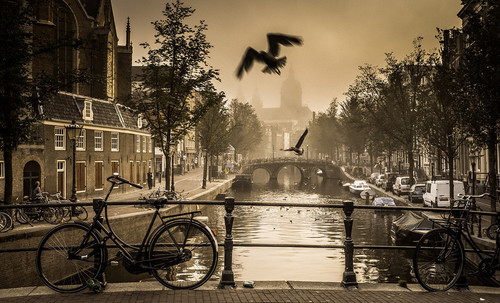 The fuji x100s a.k.a poor man's leika, Hipster hip shooter, Langhorns little lover etc is an amazing camera! A blast from the past with digital refines that simply makes photography fun and professional! The Images below are mainly from Sweden , Denmark and Holland.
See more pictures on www.januslanghorn.com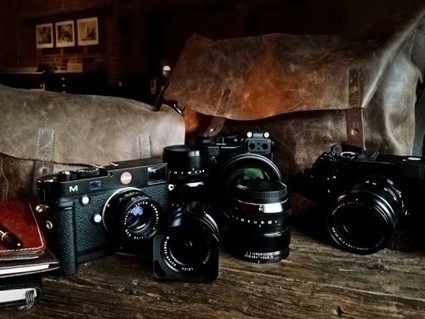 In a couple days I fly to Africa for almost 6 weeks. A week in Lalibela, Ethiopia, then to Kenya to spend 10 ten days in my beloved Maasai Mara to take my mother on her first safari, and then to Zanzibar for over two weeks to get my scuba certification and spend time with my camera in the water. And I'm doing it all with smaller mirrorless cameras. Not an SLR in my kit. I'm quite comfortable with my Fuji XE-1, and because I'm not one to chase fast-moving predators, I think the 55-200 lens will give me all the reach I need,  but I've also got a rangefinder that's new to me and I'm already nervous about the learning curve. It's a bit of a rag-tag kit, but I'm excited about how much lighter this is allowing me to travel, without having to sacrifice image quality…..
See on davidduchemin.com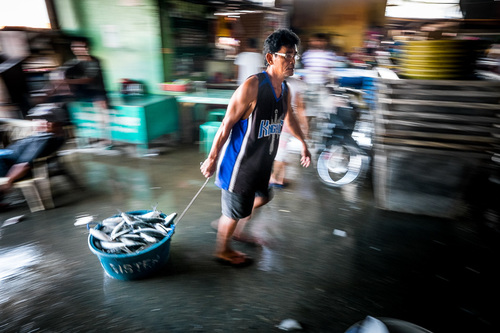 Just days before leaving for Christmas in the Philippines with my in-laws I traded my Canon EOS 5D Mark III for a Fujifilm X-E2, a Fujinon 23 mm f/1.4 and the Fujinon 55-200 f/ 3.5 – 4. If you recall from a previous post I had a few fears about selling my full frame gear and jumping headlong into the X-System cameras. I had heard so much about the X-E2 and how fast the AF was that I decided to risk one 5d MKIII body. I have not been disappointed. In fact, the the contrary, I have been amazed. With only a little over a week or so of use the camera has proven to be quick on the focus and accurate. Is every shot in focus? Nope, but a lot of that has to do with operator error and the lens choice. Using the X-E2 with the 14 mm f/2.8 and the new 23 mm f/1.4 the camera reacts quickly and accurately in most environments. Using the 55-200 mm, well that is another story completely. That lens is razor sharp but incredibly slow to focus. Even in broad daylight it seems to hunt for it's mark. It reminds me a lot of the Canon 85 mm f/1.2 and the troubles that lens had finding its focus…..
See on www.thedigitaltrekker.com
The risks are not those we are told about: no tiger will devour us and it is unlikely that we will be speared by a savage. A "savage" who, by the way, no longer uses a spear, but a "Kalashnikov", a much cleaner and safer method of killing, something else that the consumer society has brought with it. Sometimes the risks come from drinking tea in cups of dubious aspect – to put it elegantly- and of a disquieting color. At other times they come from getting "Holy Water" from the Ganges in the face. But most times, they come from using rusty taxis that have never had a technical inspection as transportation. On this trip I was lucky: I wasn't required to ingest "Prasat" (the sweet food that you get at the temples as the highest blessing of all), nor to share my plate with the workers at the salt mines (it is interesting to see the level of hygiene of crockery at some places in this part of the world). I have decided to draw up a list of potential risk factors for travelers/photographers, all of them undoubtedly of great interest to insurance companies. Their order does not imply a risk hierarchy…..
See on www.nomadxpedition.com
After some time with family and friends here, I have headed out on my own, just me, my motorcycle and my cameras. After much deliberation I decided to head south first, this means a couple of things.. 1. its heading into summer here so I'm not going to be freezing my a$$ off the whole time and 2. TORRES DEL PAINE or known best to some as Patagonia up first. Now when I say first, it's gonna take me awhile to get there, it's almost 2500Km away from me still, but I feel I will be taking the most scenic route there. Buying my motorcycle in Concepcion and riding to my cousins house in Los Angeles (not the one with the big HOLLYWOOD sign * that i once climbed *) and right now I'm in a city called Temuco. While in Los Angeles I went on a small adventure to a National Park. Laguna del Laja. Approaching the park the scenery was amazing, just a straight road heading towards a snow patched volcano. The park started out with huge gorges with green forest and an in season wild yellow flower, once in the park a mere 10min drive on the gravel road the sights changed drastically! It was turning into this black volcanic scape the trees were gone as were the flowers, it was just black everything…..
See more pictures on www.michaelmcqueen.com.au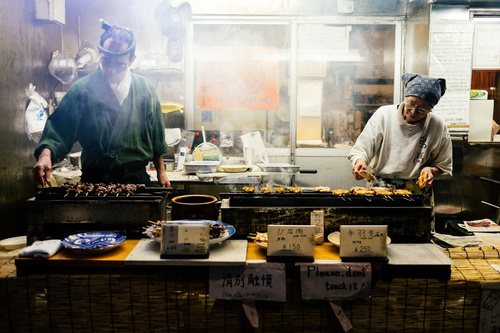 Just finished uploading the images to my portfolio from my first visit to Tokyo. Such an amazing city! This time i only brought the X-E2 and the following lenses 14mm, 23mm, 35 and 55-200mm. Compared to my X-Pro1 i would say that the much improved EVF and the faster AF were the main things i noticed in real life shooting. I did shoot at high ISO:s a lot (3200-6400) I really like organic feel of the noise the x-trans sensor produces, very filmlike. All the images are processed in Lightroom 5.3 with VSCO presets…..
See more pictures on www.ishoot.se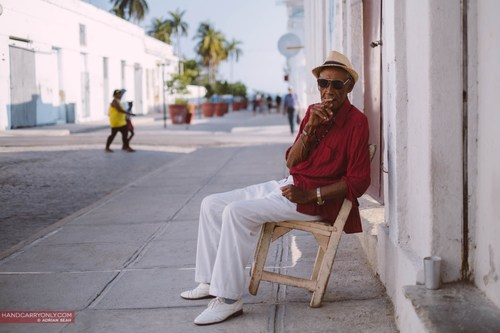 The sticky heat lingered in the afternoon air like a damp blanket, stifling and energy-sapping. It was midday, and the streets were quiet. The few people ambling about-children in the school uniforms, topless men with sun weathered skin hauling large sacks, all keeping close to the pastel coloured buildings, trying to stay within the thin sliver of shade provided by the low rise houses lining either side of the street. Children with homemade toys, constructed out of string and other rudimentary materials play on the streets, oblivious to the heat, whilst men are huddled around low tables by the walkways, lost in games of chess and dominos. Cienfuegos, Cuba's Perla del Sur (Pearl of the South), is a somewhat sleepy town, sharing her name with Camilo Cienfuegos, national hero and one of the key figures of the Cuban revolution. Founded in 1819 (curiously, the same year Sir Stamford Raffles founded my homeland of Singapore) by French immigrants, the city retains its distinctively French vibe in its street layout and architecture. Wrapped around Bahia de Cienfuegos, a stunning natural bay, the historic city centre is a UNESCO listed World Heritage Site…..
See more pictures on handcarryonly.com