Travel Photography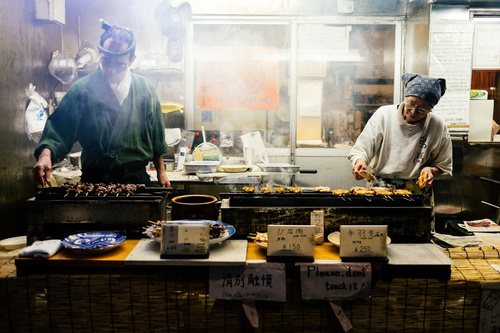 Just finished uploading the images to my portfolio from my first visit to Tokyo. Such an amazing city! This time i only brought the X-E2 and the following lenses 14mm, 23mm, 35 and 55-200mm. Compared to my X-Pro1 i would say that the much improved EVF and the faster AF were the main things i noticed in real life shooting. I did shoot at high ISO:s a lot (3200-6400) I really like organic feel of the noise the x-trans sensor produces, very filmlike. All the images are processed in Lightroom 5.3 with VSCO presets…..
See more pictures on www.ishoot.se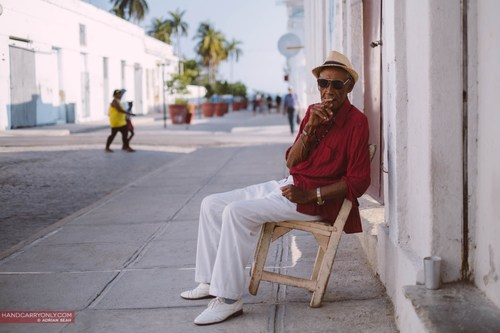 The sticky heat lingered in the afternoon air like a damp blanket, stifling and energy-sapping. It was midday, and the streets were quiet. The few people ambling about-children in the school uniforms, topless men with sun weathered skin hauling large sacks, all keeping close to the pastel coloured buildings, trying to stay within the thin sliver of shade provided by the low rise houses lining either side of the street. Children with homemade toys, constructed out of string and other rudimentary materials play on the streets, oblivious to the heat, whilst men are huddled around low tables by the walkways, lost in games of chess and dominos. Cienfuegos, Cuba's Perla del Sur (Pearl of the South), is a somewhat sleepy town, sharing her name with Camilo Cienfuegos, national hero and one of the key figures of the Cuban revolution. Founded in 1819 (curiously, the same year Sir Stamford Raffles founded my homeland of Singapore) by French immigrants, the city retains its distinctively French vibe in its street layout and architecture. Wrapped around Bahia de Cienfuegos, a stunning natural bay, the historic city centre is a UNESCO listed World Heritage Site…..
See more pictures on handcarryonly.com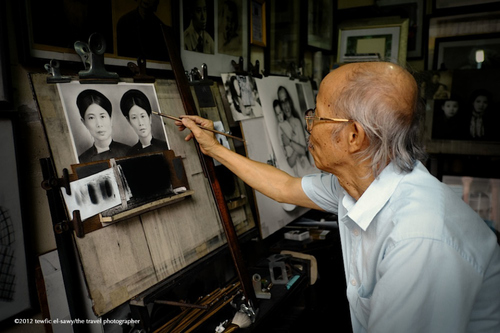 Whenever I think of Hanoi, I especially miss its 36 meandering 13th-century streets of its storied Old Quarter. I read that these streets are almost 1,000-year old, and have a hefty history. They became crowded and lively in the 15th century, and most of them retain their original and ancient architecture. In Vietnamese, phố means street, and Hanoi's 36 streets carry the names of the professions (or guilds) that used to be carried out in them, For example, Phố Hang Bun is the street where vermicelli was made and sold, Phố Hang Ma is where paper was made, Phố Hang Bac is where silver jewelry was found. However, Phố Hàng Ngang means 'horizontal street', and it's where I found Nguyen Bao Nguyen. This artist specialized in drawing and copying old (or damaged) photographs in exquisite details; a painstaking task that takes him many days. I walked over to his store (or atelier) about three times while I was in Hanoi, and on each occasion, I spent an hour or so photographing and watching him draw, paint and fuss about his framed pictures…as well as occasionally meeting with a client. He was very amiable and welcomed my being there with the attitude of one who's used to that kind of attention.
The Portraitist of Phố Hàng Ngang is a series of photographs made with a Fuji X Pro-1/Fujinon 18mm and Leica M9/Elmarit 28mm. It's the sort of short and concise photo narrative that appeals to me…especially that it documents a dying traditional craft such as this one.
See more pictures on thestreetleica.wordpress.com
I took 2 dare decisions last October. First I decided to travel to Vietnam solo and second I ditched my Canon DSLR to travel only with Fujifilm cameras x100s and X-E1. The actual planning of the trip started couple of months back. I was a bit confused where to start the trip south or north of Vietnam and whether to include the middle part of Vietnam. The thing about Vietnam is that everything is possible. Airlines were available and my options were wide open. After some serious research I decided to stick to the north for this trip and leave the other parts for another trip (yes there will be other trips!).  Hanoi, Lao Cai (Sapa & BacHa) and Halong Bay were the areas I visited in this 10 days adventure……
See more pictures on notjustaphoto.me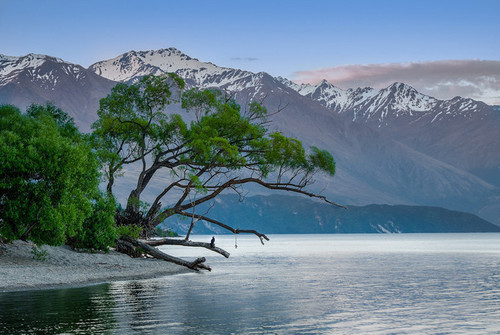 End of November, I left for a two week photo-flying adventure to New Zealand. While we had been to New Zealand on a similar trip before (Flying Camper trip 2006), we this time decided to limit ourselves to the South Island. Rather than carrying my normal heavy DSLR equipment, I only took two mirror-less Fujifilm cameras and a few small lenses and a lightweight tripod. More info on the testing of the pre-production Fujifilm X-E2 on the New Zealand trip, can be found in this previous blogpost. On trips like these we typically also rent a single engine aircraft beside the normal rental car to travel around the places we visit; making it a "photo-flying adventure. This gives me the opportunity to do some aerial photography of the same places I do landscape photography of. Rather than flying high wing Cessna's which we normally rent, this time we went for a low wing Piper Warrior III. This meant I had to shoot through the plexi windows rather than an open window in the Cessna. Not ideal…
See more pictures on bjornmoerman.blogspot.de
It was Sue's birthday. She gathered us in a big house in Llanberis in North Wales and gave us our orders. We were to climb Mount Snowdon. It was to be her final peak to climb in her list of modestly sized UK mountains to climb before thirty. My fingers crossed for the weather, I picked up my ever-so-light X100, put on my mighty-fine Brasher boots (thanks again mum!) and made sure that at least one of us was stocked up with Kendal Mint Cake. The only problem, I was labouring under a titanic hangover combined with a horribly early morning. Last night's twin celebration of Sue's birthday and the birth of my best friend's first baby left me completely shattered. Or as the Welsh would say, 'Wedi blino!'….

See on petetakespictures.com
I've just returned from spending a few weeks in Vietnam and Thailand during which I gave my Fuji X-pro1 quite a workout. It performed perfectly, even in the middle of a rainstorm. Luckily, we had clear weather for our days in Ha Long Bay. Most of these images were shot with the Fujinon 18-55mm lens, which I picked up as a carry around lens for this trip, and while it's perfect for vacation snapshots and casual shooting, it still doesn't beat our the 35mm 1.4 for image quality and sharpness. They've now released a 23mm prime that looks fantastic, but costs nearly $900….
See more pictures on www.tristancrane.com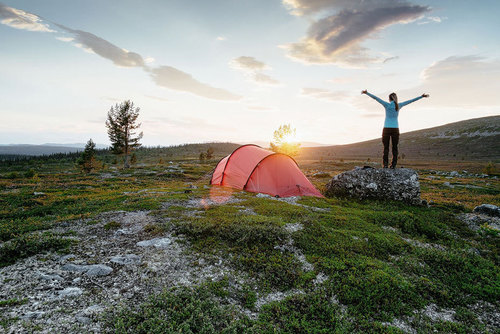 Als wäre es gestern gewesen. Wenn ich mir die Bilder von unserem Fjäll Äventyr anschaue, bin ich in Gedanken wieder dort. Im Reich der Rentiere stapfe ich durch feuchtes Moos – auf dem Rücken schweres Gepäck und an meiner Seite Anna, die zum ersten Mal mit mir hier unterwegs ist. Was vor vielen Wochen noch in Schweden begann, ist nun endlich fertig geworden: der Text über unsere Tour von Foskros nach Tänndalen. Draußen hält der schwedische Nieselregel seit Stunden an. Es ist die Art von Regen, bei der man sich beim Wandern ständig fragt, ob man den Regenponcho auspacken soll oder nicht. Jetzt sitze ich im Warmen und habe den zweiten Saunagang hinter mir.Der Sommer hat sich hier in Westschweden seit Tagen verabschiedet. Das Thermometer klettert kaum über zehn Grad. Doch wer im August zum Wandern nach Schweden ins Fjäll fährt, der tut das nicht wegen der Sonnenstunden. Anna und ich haben es uns im Ferienhaus meiner Eltern gemütlich gemacht und genießen entspannte Tage nach unserer neuntägigen Tour. Neun Tage, in denen wir das spätsommerliche Fjäll unterschiedlicher wohl kaum erleben konnten. Stürmisch-kalt blies uns der Wind auf den Hochebenen entgegen. Fast märchenhaft und idyllisch erlebten wir die Laub- und Nadelwälder. Regen und Sonne wechselten sich ab…..
See on www.joelwagner.de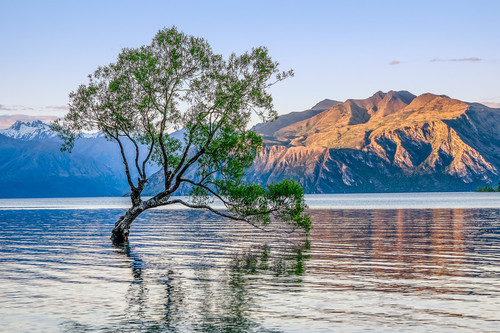 Yesterday I returned from an exciting 2 week photo-adventure to the South island of New Zealand. Like on my earlier photo-flying trips, they are generally a combination of traveling by car and partly by light aircraft. Typically we rent a single engine aircraft for part of the trip, flown by my wife, while I'm responsible for the aerial photography part. Even though, I've been mainly shooting with Pro Nikon DSLR gear over the last 8 years, I have recently developed a strong passion in using a mirror-less Fujifilm X-E1 camera as my standard travel companion for my shorter trips. To take it a step further, this trip would be the first one where I would leave the heavy Nikon DSLR and lenses home. Not an easy decision, but definitively an interesting challenge! ust before leaving for "Down under", FujiFilm Middle East gave me a pre-production Fujifilm X-E2, to field test during the two week trip. Beside these two X series Fuji's, my camera bag also held the following XF Fujinon lenses; 14mm, 27mm, 18-55mm and 55-200mm. For a detailed list of what exactly was in my camera bag, click here. Please be advised that I'm in no way sponsored by Fujifilm and that everything written her under is 100% my own opinion. This is not a full review of the new camera but rather a practical test-drive and test-flight (no pun intended), where I will list some of the good and not so good of the Fuji…….
See more pitures on bjornmoerman.blogspot.de
So firstly, I have to apologise for going missing for so long, a house move and a crazy few months have kept me from updating the blog. Anyway, I'm back and to kick off I'm going to chat about my trips over the summer and how I coped with the x-pro 1 instead of my dslr. My first couple of trips, one to Wales and then one to Spain, I bottled it and took the 5d with me as well, I absolutely didn't need to, the x-pro didn't let me down at all and the longer I use the fuji kit, the more intuitive my way of working with it becomes. This is absolutely crucial for me, I don't even want to think about my kit when I'm working, and the fuji really lends itself to that, I can have everything mapped out on physical buttons so I'm not stuck messing about in menus instead of taking a shot. The absolute best thing about the Fuji x-pro 1 for travel is how compact yet sturdy it is.  The camera feels solid, balances well in your  hand and with a decent sling can be carried around all day without the usual ache from lugging a dslr with a few lenses….
See more pictures on alexlagarejos.blogspot.de