Travel Photography
Schon seit langem wollte ich mir das Death Valley anschauen. Letzte Woche war es endlich soweit. Ich musste beruflich nach Los Angeles und hatte diesmal sogar einen Tag mehr als üblich frei. Ich hatte somit zwei ganze Tage und drei Nächte zur freien Verfügung. Die Fahrt von Los Angeles ins Death Valley dauert in etwa vier bis fünf Stunden. Bei der Fahrt durch das Valley sollte man zumindest weitere zwei bis drei Stunden Fahrtzeit einplanen. Berücksichtigt man die Rückreise, verbringt man wenigstens 13 Stunden im Auto. Aber das, was sich einem bei der Ankunft bietet, entlohnt alle Mühe und ist untertrieben ausgedrückt sehr imposant. Die Weite, die sich aus kilometerlangen Ebenen und hohen Bergen bildet, ist atemberaubend und im fotografischen Bild nur schwer festzuhalten. Hilfe naht: Ich habe sehr oft die sehr geniale Panorama-Aufnahmefunktion der x-series Kameras benutzt…….
See more pictures on www.qimago.de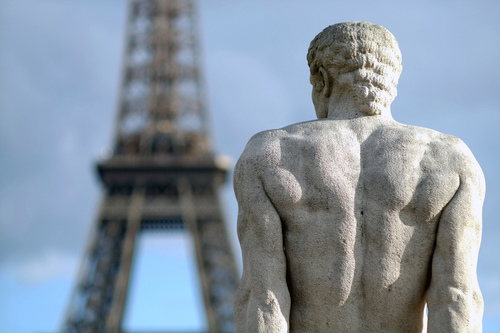 I was in Paris for work and we finalized our meetings around 3pm. That left a few hours of great light on a gorgeous day in France. I grabbed my Fujifilm X-Pro 1, a 8mm, 35mm and 85mm lens a got moving with a few colleagues…….

See on danielincandela.com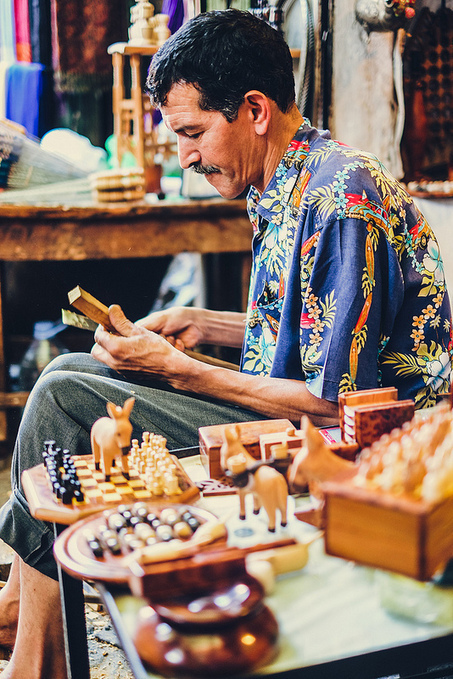 Last summer, Natalie and I took our first trip abroad together to the beautiful country of Morocco. We decided to take the break as early into the summer holidays as possible with Nat being a teacher, we wanted to avoid the usual family-packed places and find somewhere with some culture for us to explore and somewhere street photography would be good to do. Marrakech jumped out at us, so a mere 4 weeks before the term break-up we made a spur of the moment decision one evening and booked it. I tried to pack light, so I took the X-Pro1 (my main street camera at the time) and the 35mm f1.4 Fuji lens – a winning combination in most situations. Though now part of me wishes I'd taken the 18mm as well, but I like to limit myself to one lens and challenge my internal visualisation while shooting……

See on fullframeboy.co.uk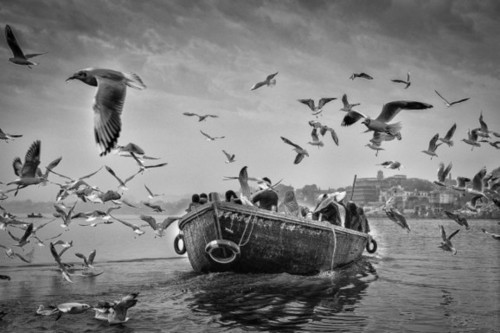 I just came back from a photo trip in Varanasi (Uttar Pradesh, India) and would like to share a few shots of this incredible city. Varanasi (or Banaras) is one of the holiest cities of the Hindu religion. It's mostly known for its Ghats on the banks of the Ganga river. Varanasi is said to be older than history, and frankly speaking it seems true. Going there is like entering another time dimension. It's the dirtiest but also the most beautiful city I've ever seen. To give you an idea of the local mood the nice guy with the skull is an Aghori Kapalik baba, a member of an Hindu sect known to eat pieces of human bodies found in the Ganga. The "fire shot" has been taken at Manikarnika, the most important "open air cremation" Ghat of India. You should however not be afraid by these disturbing aspects of the city; these traditions are part of its magic. Going there is actually quite safe, precautions should of course be taken in terms of health (drinking a glass of Ganga water might not be a good idea), but no particular violence is to be feared……

See on www.stevehuffphoto.com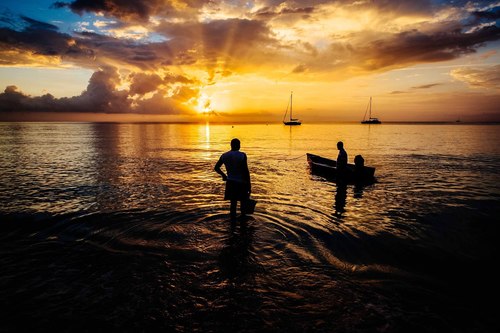 I finally made it out to Jamaica… nearly two months ago!! What can I say? There are plenty of distractions in Miami outside of work that might have played some part in delaying this post. I left on Christmas day to meet a couple friends who were flying in from Baltimore. It was my first (personal) trip to the Caribbean since I moved to Miami. As long as I'm here, I can't complain about all the tropical destinations that are less than three hours away, and I need to do a better job of taking advantage of them. I had been wanting to go to Jamaica for a long time – the beaches and Kingston. Although we were only visiting Montego Bay and Negril on this trip, I still had high expectations. One of the things I was most excited about was my next opportunity to take pictures outside of the US, even if I wasn't able to get a waterproof camera in time. I arrived about an hour before my friends. As soon as I cleared customs at Montego Bay, I went to the bar outside the airport for some Red Stripes and beef patties. I documented that whole experience via my iPhone on Instagram. I was looking forward to doing more of that, but sadly my phone did not survive much longer. It was charging while we were at the hotel getting ready to hit the beach. As we were rushing out I snatched the phone off the table, forgetting to screw in that crucial piece on my waterproof case. About an hour later, as I laid back floating on the water, I pulled the phone out to to take a picture only to notice that the case had been completely flooded with salt water. Not cool… but needless to say, I had brought my X-Pro1 along on the trip……

See on blog.karimhaddad.com
It is always difficult to find even a few moments to post photos and updates when leading a workshop. But we have made it to Pushkar and that means for the participants of the Fujifilm Rajasthan Photo Trek a day of rest. We had two quick days in Delhi exploring my favorite haunts, Nizamuddin and Chandni Chowk in Old Delhi. After that a overnight train trip to Jodhpur, the Blue City of Rajasthan. Our group is diverse in make up – some folks have hardly picked up a camera and others are seasoned photographers. But everyone seems to be hitting it off and finding their groove. I hope by tomorrow or the next day I will be able to post of our participants work, it is quite impressive. The image below shows Piet Van den Eynde leading the group in an impromptu lesson on off-camera lighting. The next image shows the result…….

See on www.thedigitaltrekker.com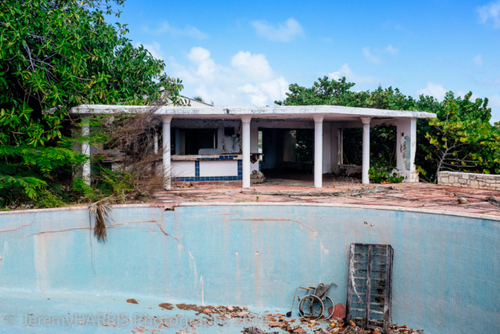 Recently went to Antigua on assignment to shoot the Talisker Whiskey Atlantic Challenge (more on that in another post).  I stayed on the island an extra 5 days to explore, photograph, and relax. Needless to say, it was amazing.  All images created with Fujifilm x100s and X-Pro1……
See more pictures on jeremyharrisphotography.wordpress.com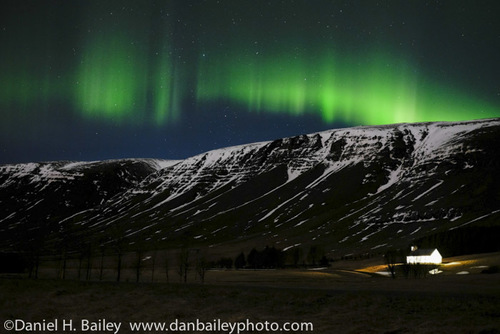 By now, I'm getting pretty familiar with the new Fujifilm X-T1,having shot well over a thousand frames with it in a variety of conditions over in Iceland and back here in Alaska. I'll continue to do more extensive reviews of this awesome new camera so that by the time it's released on March 7, you'll have a solid understanding of how it performs and what to expect, should you decide that to add it to your arsenal. The other day, I put up a detailed look at how well the X-T1 autofocus system actually tracks moving subjects. If you shoot action, sports or like the idea of continuous AF tracking at 8 fps, you'll want to see this post! Today we'll take a look at the X-T1 image quality……
See more pictures on danbaileyphoto.com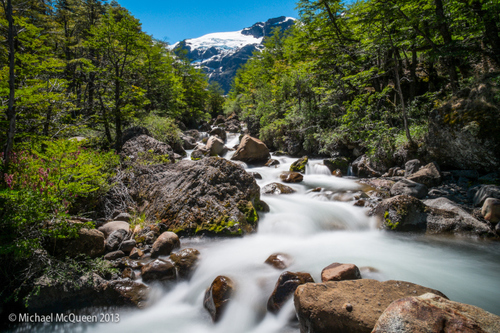 After fighting a cold in Bariloche I fled south hoping to put some serious miles on my motorbike and really get stuck into Patagonia. I re-entered Chile at Futalefew and started my journey on the Carretera Austral, a very well known road for cyclist and motorcyclist. Just after crossing the border I entered the unpredictable environment of Patagonia. It rained, it was windy, it was cold. I found the road to be absolutely terrible, it was like riding on a dried up river bed where some sections the rocks the road was made of were bigger than my head. I persevered and made it to a small road side town La Junta. My boots were full of water, I was cold, wet and shaken to my bones from the road.. I checked into a hotel and the day was over……
See on www.michaelmcqueen.com.au
Morocco. The very name of the country always had a mythical meaning for me. Deserts meet mountains in North Africa. Pictures of Tuareg nomads riding in the sand instantly flicker before my eyes. The names of the cities were no less fascinating. Casablanca, of movie fame. Marrakesh, with the red gates and walls. Fes, with the old medina. And the infamous Tangier, once a city where anything went, home to the Beats and spies. Many of my friends have been to Morocco, several have lived there for long periods, everyone highly recommended it. The excitement was high as Charlene and I stood on the top deck of the ferry from Spain, approaching the old port of Tangier in September 2013…..
See on www.flemmingbojensen.com