Travel Photography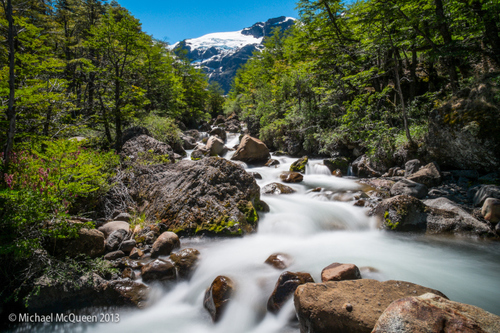 After fighting a cold in Bariloche I fled south hoping to put some serious miles on my motorbike and really get stuck into Patagonia. I re-entered Chile at Futalefew and started my journey on the Carretera Austral, a very well known road for cyclist and motorcyclist. Just after crossing the border I entered the unpredictable environment of Patagonia. It rained, it was windy, it was cold. I found the road to be absolutely terrible, it was like riding on a dried up river bed where some sections the rocks the road was made of were bigger than my head. I persevered and made it to a small road side town La Junta. My boots were full of water, I was cold, wet and shaken to my bones from the road.. I checked into a hotel and the day was over……
See on www.michaelmcqueen.com.au
Morocco. The very name of the country always had a mythical meaning for me. Deserts meet mountains in North Africa. Pictures of Tuareg nomads riding in the sand instantly flicker before my eyes. The names of the cities were no less fascinating. Casablanca, of movie fame. Marrakesh, with the red gates and walls. Fes, with the old medina. And the infamous Tangier, once a city where anything went, home to the Beats and spies. Many of my friends have been to Morocco, several have lived there for long periods, everyone highly recommended it. The excitement was high as Charlene and I stood on the top deck of the ferry from Spain, approaching the old port of Tangier in September 2013…..
See on www.flemmingbojensen.com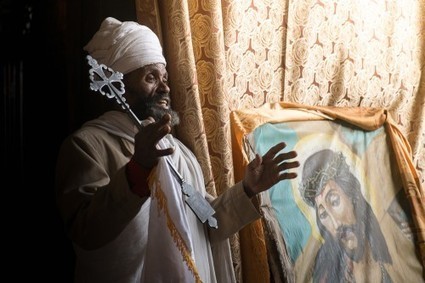 I'm convinced. After a week in Lalibela, Ethiopia, and a safari in Kenya, I'm ready to leave my heavy pro DSLR gear at home more often. I went to Ethiopia with a Fuji XE-1 and a Leica M (240), both with a small kit of lenses (18-55 and 55-200 for the Fuji, and 21mm, 50mm, and 75mm for the Leica), and went mirror-less all week. It wasn't my first time going so light. The last time I went to Italy for a month I brought only the Fuji and 2 lenses, but that trip had less hanging on it, and the conditions were less taxing. Below are my thoughts, in no particular order, after giving these cameras a run for their money. But first, the usual caveat: I like gear. I like the way it feels in my hands when it feels right. I like gear that gets out of the way as much as possible. But I'm OK with constraints, I know there is no perfect camera, and ultimately cameras don't make photographs – photographers do. So don't look for pixel-peeping here. And don't look for me to tell you to get rid of your DLSR gear. For some that might be a great move, for others not so much……
See on davidduchemin.com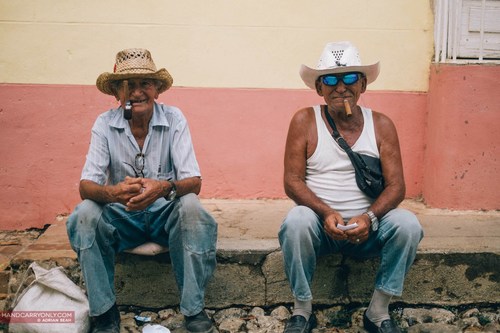 In what turned out to be our favourite city in Cuba, we found ourselves in Trinidad. Immediately, we could sense a distinctively different vibe when we got off the bus, apart from the initial surge of jiniteros elbowing and jostling their way towards us at the bus station, touting the 'best room in Trinidad', we were, just a street corner away from the initial fray, pretty much left alone for the rest of our stay in the city. Trinidad is a city frozen in time, colonial architecture liberally scattered throughout its cobbled streets and squares, quite insulated from the relentless march of modernity. Located in the province of Sancti Spiritus, Trinidad and its neighbouring Valle de los Ingenios is a UNESCO listed site. Once a prosperous city fuelled by the sugar mills surrounding it, Trinidad is now a shadow of its former glory but no less beautiful, albeit in a slightly dilapidated and tragic way. Named in honour of the Holy Trinity, Santísima Trinidad, or more commonly, just Trinidad, is bordered on the North by the mountainous El Escambray and situated by the edge of the Carribean Sea. Whist the rest of Cuba is not in any way lacking old colonial buildings, there was something especially authentic about the ones in Trinidad. From sprawling old colonial palaces and plazas to crumbling structures of sugar mills from a different time, everywhere you looked, its was like looking through a time portal. Rooting through our (humble) possessions, we liberated a few ballpoint pens, three coloured pencils, a purple nylon sling bag, some Japanese cartoon stickers, two chocolate bars and a bag of candy and gave them away during the course of our stay there. Local kids were the main recipients and seemed immensely grateful, despite the modesty of our offerings. Seeing how thankful they were made me really guilty for the times I've hoarded inordinate amounts of junk in my life prior to the travels, all the things you were convinced you needed but ended up in one cupboard or another, forgotten and neglected. I made a mental resolution to consume less and tread more lightly in my life going forward…….
See more pictures on handcarryonly.com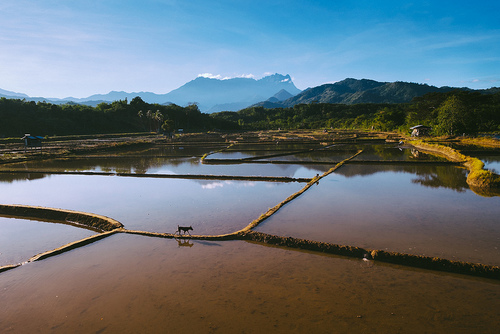 I been sitting here like an hour just to figure out how I'm going to start this post. I wrote few lines, then I discarded it. Then I  start again but lead to another blank page in the end. I hardly describe the beauty of this place just by the use of words. But the scenery, sounds & smells are still fresh in my head. You don't have to agree with me, but when we can remember every details of certain things happened in our past, that was the point we were experiencing a "clear" mind, live in present, not in our past nor the future. In our daily life, we been clutter our mind with thousand of thought, thinking about our future & our past, but not many live in present including me. Anyway, I'll leave that introduction of this post just like this as I can't find the best word to fit that beautiful scenery. Thank you Azman Jumat & Rade for inviting me for this wonderful trip at Kota Belud….
See more pictures on shukurjahar.wordpress.com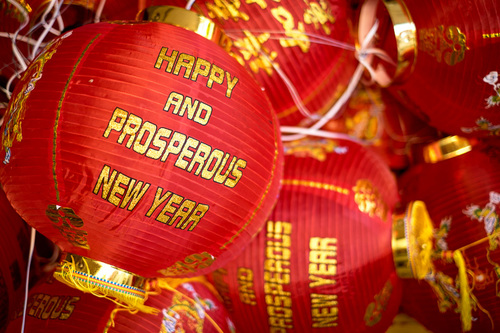 It's that time a year again when the red and yellow paper lanterns are hung with care all around South East Asia. It's Chinese New Year. I have friends of the On Field Media Project visiting us and, as is customary, Alou and I have been showing them around the area. One of our favorite places to take visitors has been the Goddess of Mercy Temple. But it has been renovated and has lost all of it's patina and much of it's charm and feel. Now it is just another new, shiney temple. These days, if I show off a local temple, it is Kek Lok Si–reported to be the largest Buddhist temple in Southeast Asia1. It is full of the old and new. This time of year the temple staff is in the middle of preparation for their huge Chinese New Year event on Jan 27th. For those of you who are not familiar with Buddhism and Hinduism, the swastika2 you see below predates the Nazis of World War II by 3,000 years. It is a symbol of good luck…..
See more pictures on www.thedigitaltrekker.com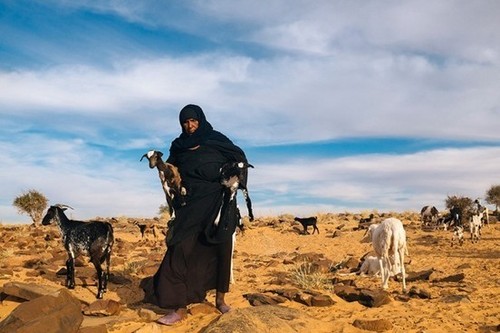 It didn't take long for me to be back to this fascinating country. It's winter here and, everything looks much more lively. I talked about how much I loved the Fuji x100s in Istanbul and I was serious, so, I took it with me to Mauritania. This'll be a very quick post, since, so far I've only had a total of 2 days of actual shooting anywhere. We're off for a fairly big trip into the desert tomorrow though. I'm in Mauritania because I really loved being here the first time and, it was damn hot then. 44C during the day and not much colder at night. I felt that there was still much more to explore and, I particularly wanted to photograph the nomads here. Mauritania is one of a few countries in the world where one can still encounter  fairly traditional nomadic communities, which haven't been marginalised and made to settle because of modernisation…..
See more pictures on www.mitchellkphotos.com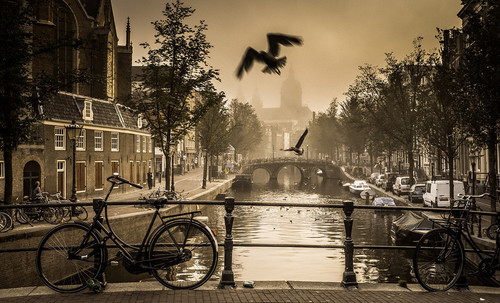 The fuji x100s a.k.a poor man's leika, Hipster hip shooter, Langhorns little lover etc is an amazing camera! A blast from the past with digital refines that simply makes photography fun and professional! The Images below are mainly from Sweden , Denmark and Holland.
See more pictures on www.januslanghorn.com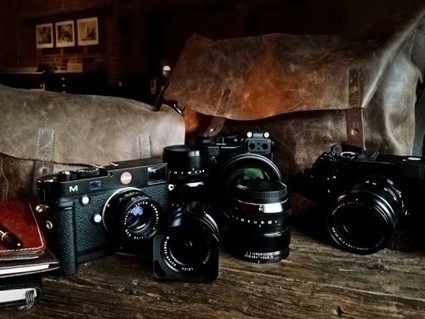 In a couple days I fly to Africa for almost 6 weeks. A week in Lalibela, Ethiopia, then to Kenya to spend 10 ten days in my beloved Maasai Mara to take my mother on her first safari, and then to Zanzibar for over two weeks to get my scuba certification and spend time with my camera in the water. And I'm doing it all with smaller mirrorless cameras. Not an SLR in my kit. I'm quite comfortable with my Fuji XE-1, and because I'm not one to chase fast-moving predators, I think the 55-200 lens will give me all the reach I need,  but I've also got a rangefinder that's new to me and I'm already nervous about the learning curve. It's a bit of a rag-tag kit, but I'm excited about how much lighter this is allowing me to travel, without having to sacrifice image quality…..
See on davidduchemin.com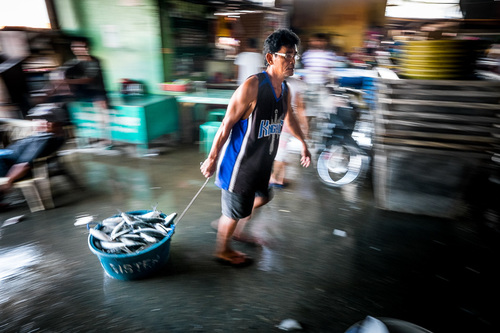 Just days before leaving for Christmas in the Philippines with my in-laws I traded my Canon EOS 5D Mark III for a Fujifilm X-E2, a Fujinon 23 mm f/1.4 and the Fujinon 55-200 f/ 3.5 – 4. If you recall from a previous post I had a few fears about selling my full frame gear and jumping headlong into the X-System cameras. I had heard so much about the X-E2 and how fast the AF was that I decided to risk one 5d MKIII body. I have not been disappointed. In fact, the the contrary, I have been amazed. With only a little over a week or so of use the camera has proven to be quick on the focus and accurate. Is every shot in focus? Nope, but a lot of that has to do with operator error and the lens choice. Using the X-E2 with the 14 mm f/2.8 and the new 23 mm f/1.4 the camera reacts quickly and accurately in most environments. Using the 55-200 mm, well that is another story completely. That lens is razor sharp but incredibly slow to focus. Even in broad daylight it seems to hunt for it's mark. It reminds me a lot of the Canon 85 mm f/1.2 and the troubles that lens had finding its focus…..
See on www.thedigitaltrekker.com